NZ Star Wars Movie Premieres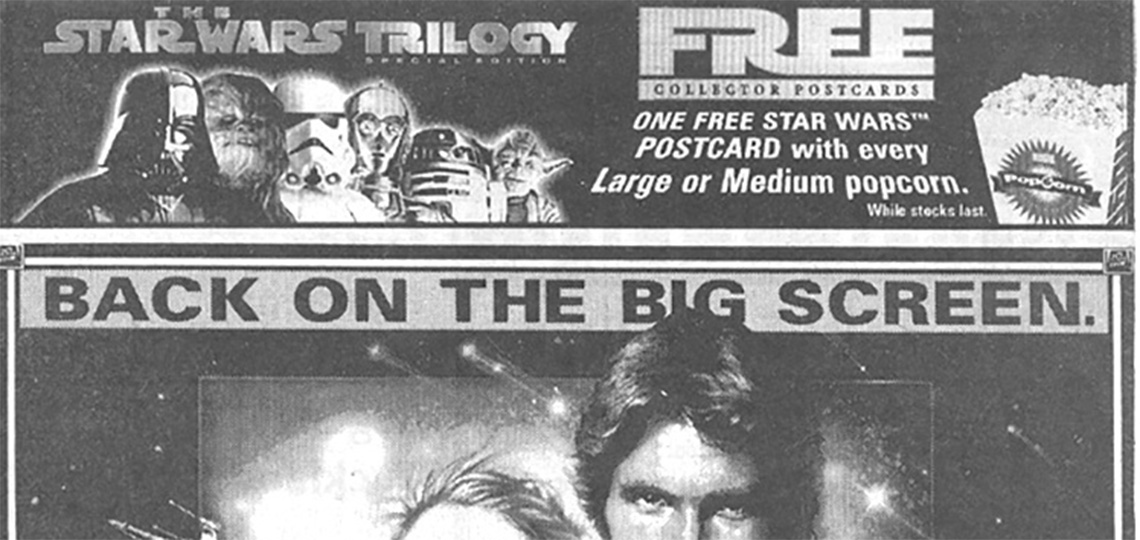 When did Star Wars open in New Zealand? The following linked articles answer that question for each of the NZ Star Wars Movie Premieres, from Star Wars: A New Hope in 1977 through to the modern Disney era releases. In the early days (last century) there was a delay between the North American release and the respective Star Wars movies screening in New Zealand. By the time Attack of the Clones was came around, many more countries around the world, including NZ, were able to screen the film on the same calendar date as the general release in the United States. Because of New Zealand's position relative to the dateline, all Star Wars movies since 2002 were actually shown to kiwi audiences before the rest of the world got a chance to watch it. That's certainly better than waiting until months after everyone in the US has seen them!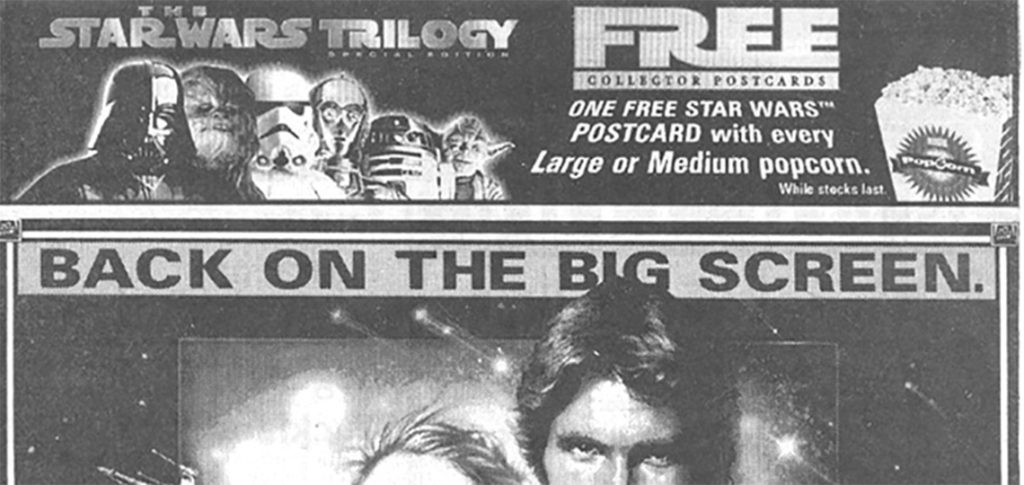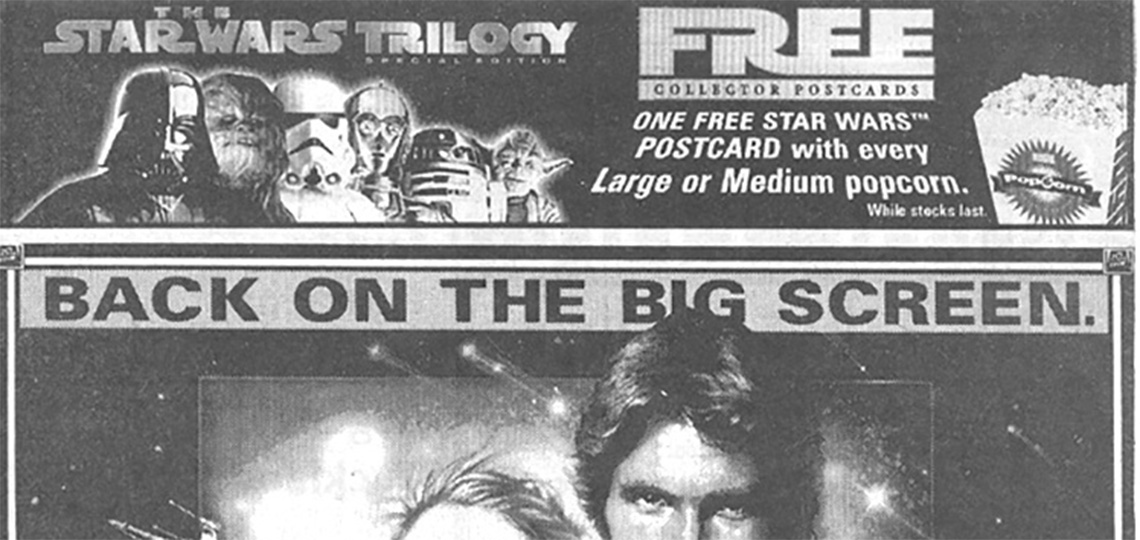 NZ Star Wars Movie Premieres:
The following dates are for the respective movie's general release in New Zealand. See the linked article for dates of any preview, press, and charity screenings.
New Zealand also saw theatrical releases of the two Ewok movies, Caravan of Courage: An Ewok Adventure (1984) and Ewoks: The Battle for Endor (1985). Unfortunately, local media coverage of those particular productions was somewhat less than that for the Original Trilogy. Because of this, solid evidence pertaining to their New Zealand screenings is hard to nail down. If anyone happens to have newspaper clippings or movie tickets that confirm the dates these movies screened, please contact us.
Related articles:
You can read all of the SWNZ feature articles relating to movie premieres in New Zealand, including movie reviews, ticket sale announcements, premiere event reports, local media coverage, and articles about cinema food premiums at the Movie Premiere tag. You can also read more about the history of Star Wars movie posters in New Zealand.
NZ Star Wars Newspaper Clipping Gallery: