Toltoys NZ Articles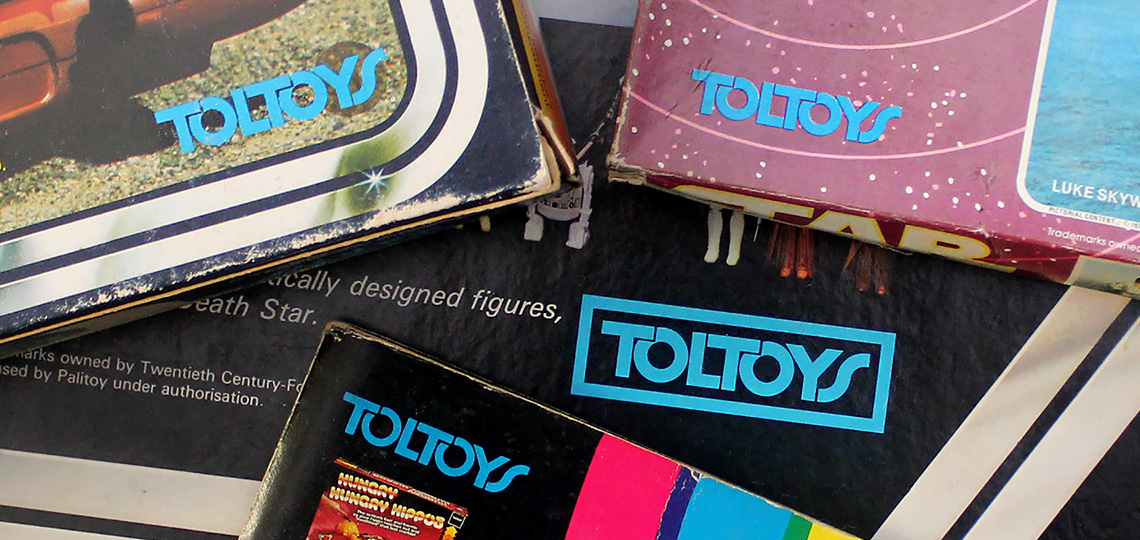 Toltoys (NZ) Ltd, the New Zealand subsidiary of Australian Toltoys Proprietary Ltd, manufactured and distributed a wide range of licensed Star Wars toys and games in New Zealand, predominantly in the late '70s and early '80s. Some such products are well know as New Zealand-specific collectibles, such as the local version of the cardboard Death Star playset. Other historic collectibles are considerably more subtle, such as the minor variations in the cardbacks that were distributed with Star Wars mini-action figures between 1978 and 1982.
Through the wide range of toys and games that Toltoys NZ bought to kiwi kids and families, the Toltoys logo became very familiar but almost taken for granted during its heyday. The friendly blue text of the Toltoys logo now, however, brands an interesting subset of Star Wars toys and collectibles that have a strong connection to New Zealand and New Zealanders.
The following feature articles tell the story of the Toltoys NZ company and the variations in their array of Star Wars items that were unique to the New Zealand market.
Toltoys NZ Articles