Star Wars Celebration III (2005) Flashback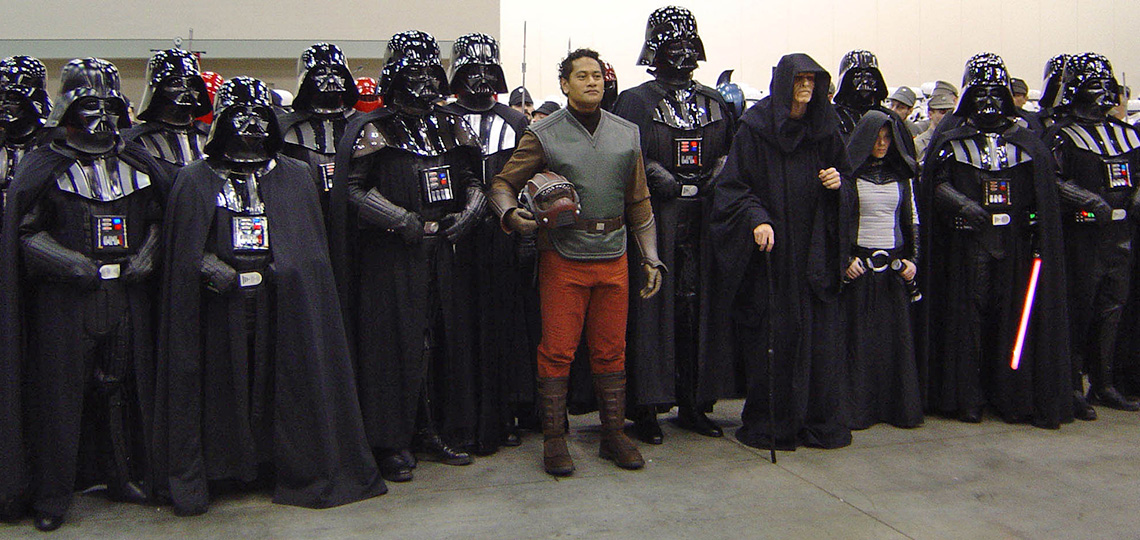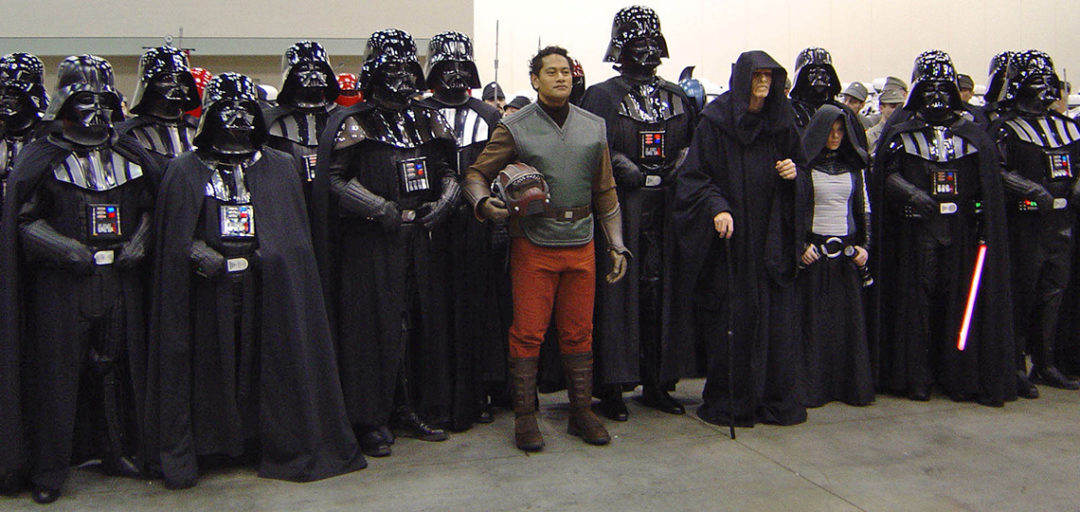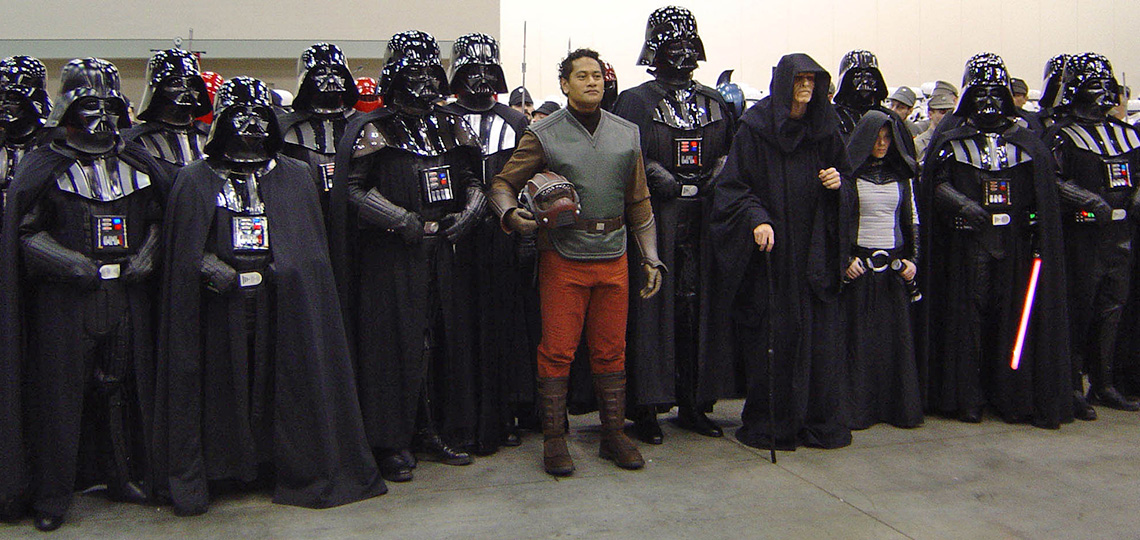 As we look back at past Star Wars Celebration conventions that SWNZ has reported on, the logical place to start is Celebration III, which took place in Indianapolis, from Thursday, April 21 to Sunday, April 24, 2005. It was a huge and exciting convention for our (my wife Kristy and myself) first attendance, with C-III coinciding with the imminent release of Star Wars: Revenge of the Sith and representing a very big jump in size and hype over the previous two Celebration events.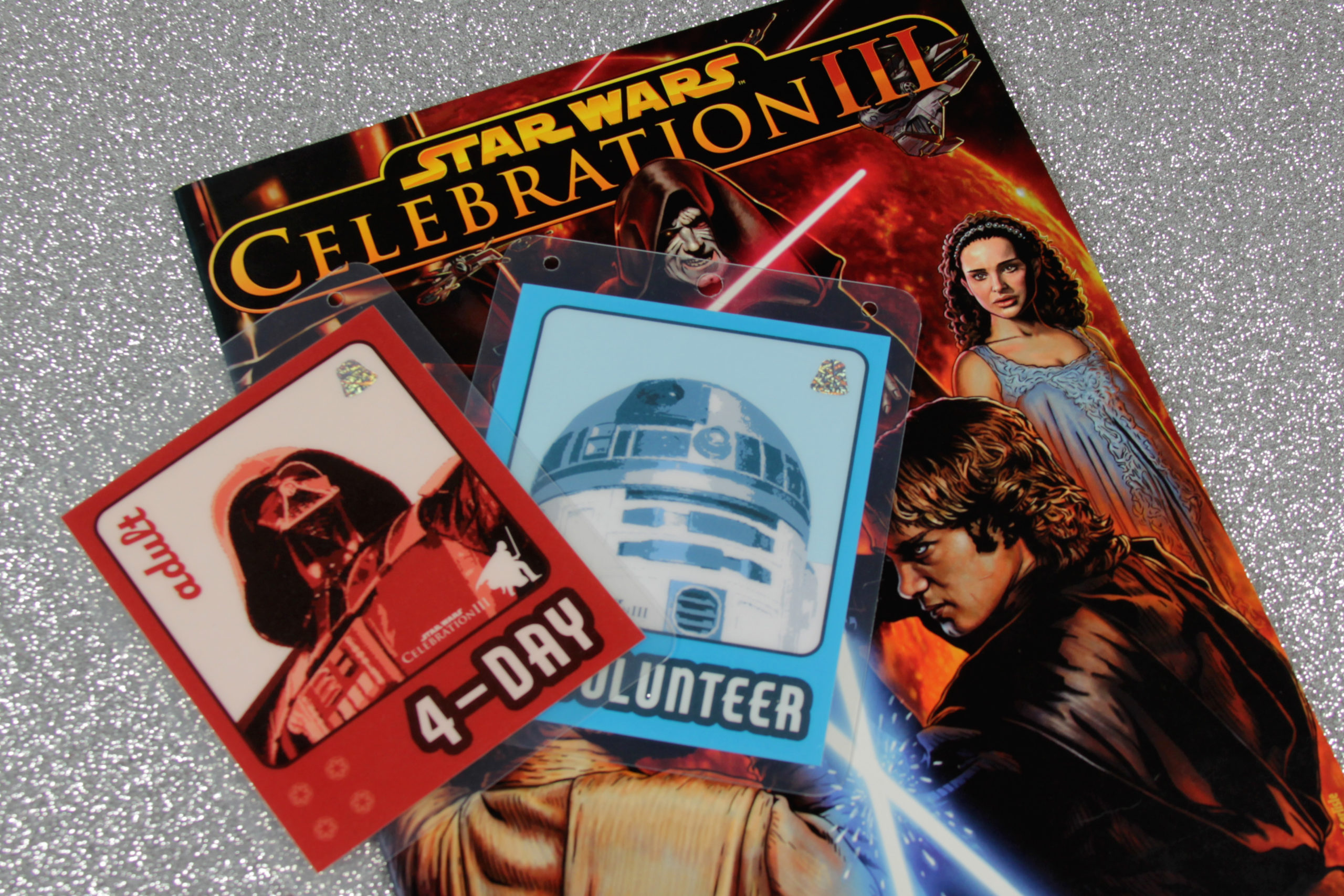 Highlights included multiple appearances on stage by George Lucas (who appeared a couple of times in order to ensure the maximum number of fans could see his panel), and strong representation by kiwi Star Wars actors, including Bodie Taylor, Jay Laga'aia, Temuera Morrison, Daniel Logan, and Rena Owen (and, of course, we went out of our way to get autographs from all of them).
Although we'd costumed locally (in NZ), the number of Star Wars costumers, size of the costume groups, and insane scale of the 501st Imperial parade and group photo was so impressive, we came back home with much ambition and motivation to costume and troop with the local contingents of the 501st Legion and Rebel Legion (we were both already members… I joined the 501st back in 2001). Check out the full gallery below to see the endless queues of stormtroopers stretching down the street outside the convention centre, marching to get in to the building for a photo session.
I had the privilege of representing New Zealand in the Collecting Track Panel, where I participated in a discussion about International Collectibles, focusing on the range of New Zealand-specific stickers and masks from Tip-Top Ice Cream. Being members at the time of the R2 Builders Group, we also spent a lot of time in the R2 Builders room, where droid-master Don Bies (prop maker and droid wrangler for the Star Wars prequel movies) ran through lots of information about his experiences with the films, and even had a genuine ILM R2-D2 on display. Speaking of screen-used props, the Lucasfilm Archive exhibition, housed in a dedicated display room, was one of my other favourite official features of the convention. We've included pics from that in the gallery below.
Check out all of our previous day-by-day coverage of this event under the Celebration III tag. We'll be taking a look back at other Star Wars Celebrations here on SWNZ over the coming week.
Star Wars Celebration III Gallery