Tip-Top Star Wars Food Premiums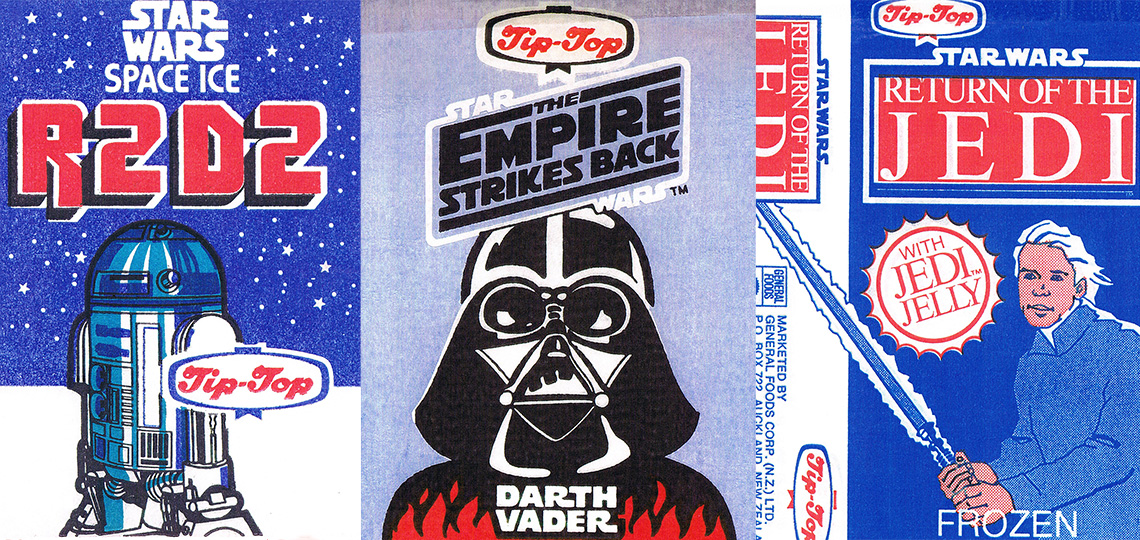 Tip-Top is an iconic New Zealand ice-cream and ice-block manufacturer, established locally in 1936 (now a Fonterra company). During the years of the Star Wars Original Trilogy, 1977-1983, they released 3 different Star Wars-themed ice-blocks, each with a set of collectibles that with given out free with each purchase. These Tip-Top Star Wars stickers and masks, the associated ice-block wrappers, and the advertising posters describing the promotions are classic NZ-unique collectibles that are fondly remembered by many adult Star Wars fans who sought them out and enjoyed them as kids.
SWNZ has covered the story behind the Star Wars, Empire Strikes Back, and Return of the Jedi ice-blocks in separate articles: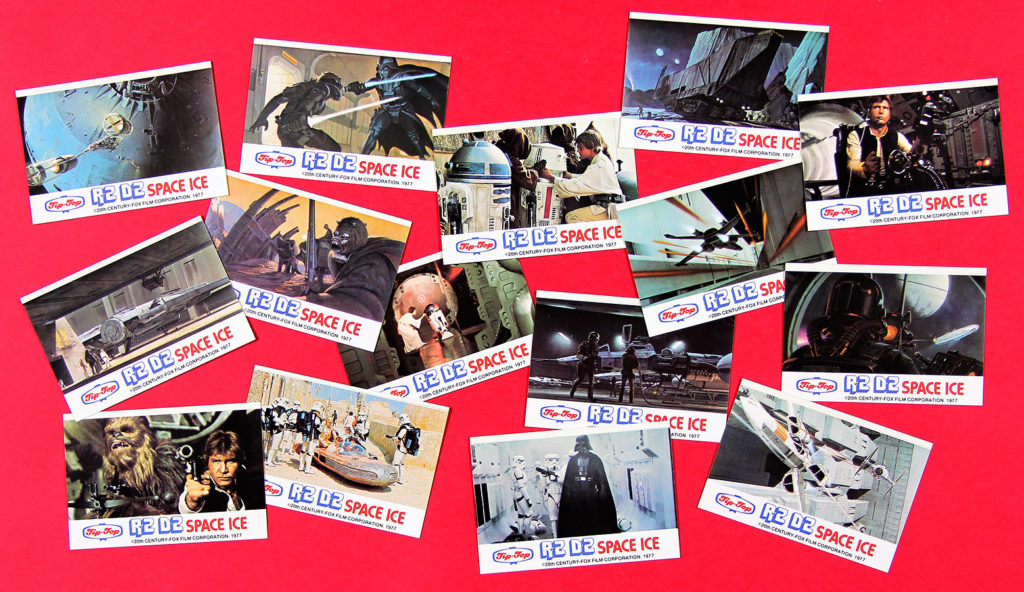 Celebrate the Tip-Top Star Wars collectibles with apparel from the SWNZ Merch Store.

All SWNZ content will always be freely available. However, if you'd like to support this site, please consider buying the admin team a coffee via Ko-Fi. Either way, thank you for visiting; we appreciate your support!