Temuera Morrison as Jango Fett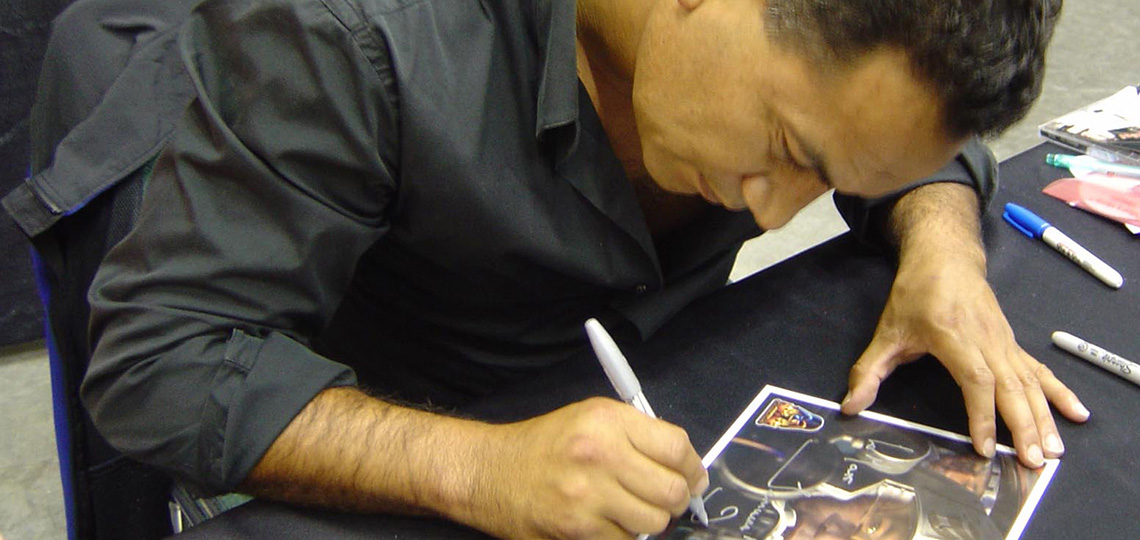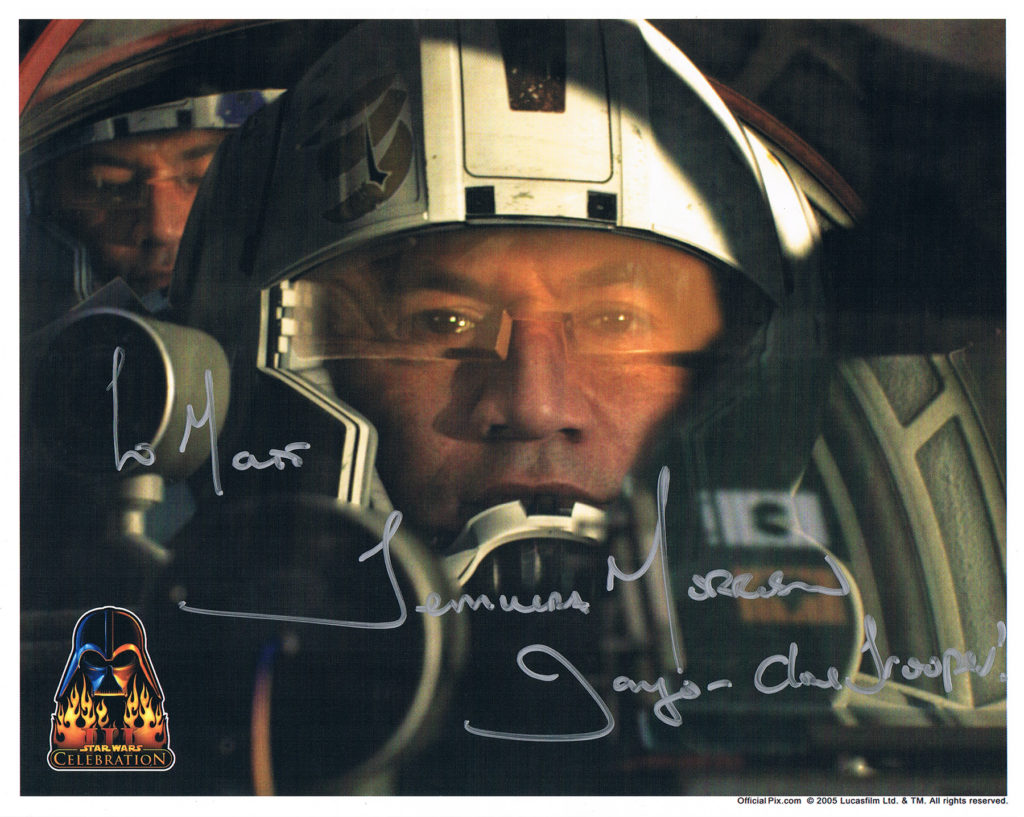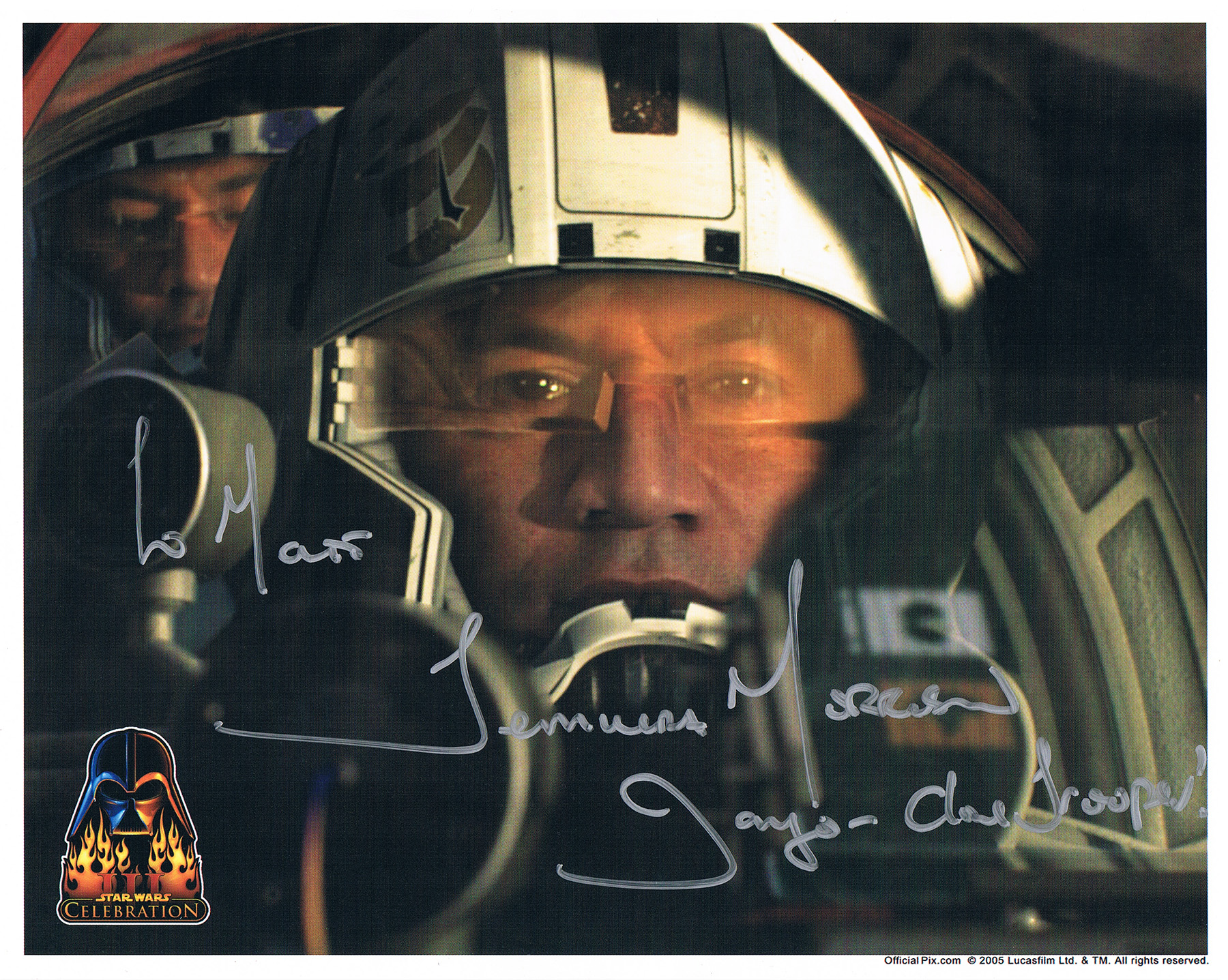 A mere beheading isn't enough to truncate Temuera Morrison's Star Wars role. He returns in Episode 3: Revenge of the Sith to reprise his genetic lineage, appearing as the voice and face beneath the mask of the Clone troopers derived from his Episode 2 character, Jango Fett. Already well known in his homeland, Temuera has been in several Hollywood films, but it was his role in the New Zealand film, 'Once Were Warriors", which drew the casting director's attention, and helped land him the role as the original bounty hunter.
Born December 1961 in Rotorua, Temuera is the nephew of well-known New Zealand singer and entertainer Sir Howard Morrison. Growing up he was involved with performing, and as a teenager, Temuera traveled overseas as part of a cultural group. After training with the Special Performing Arts Training Scheme, Morrison became a professional actor in 1987, with minor TV and film roles. From 1992 to 1995 he played Dr. Ropata on the long-running New Zealand television series, Shortland Street. It was during this time that Morrison landed his first major, and perhaps most well known role, as Jake Heke in the 1994 Lee Tamahori film, Once Were Warriors.
His performance in Once Were Warriors earned him the Best Actor award at the 1994 New Zealand Film and TV Awards, and attention from American filmmakers. In 1996, Temuera landed his first role in a U.S film with Barb Wire. He has since worked on many other American films including Speed 2: Cruise Control, Six Days Seven Nights and Vertical Limit.
Temuera's involvement in Star Wars represents one of his higher-profile public roles, but is really only one part of an extensive and impressive array of credits in the entertainment industry. Despite a Hollywood career that is gathering momentum, Temuera finds the most satisfaction from the telling of New Zealand stories. Even though he has worked with actors such as Harrison Ford and Marlon Brando, he still prefers working in New Zealand, and keeps close ties with his family and culture. He continues to work on local films, such as Crooked Earth in 2001, filmed in New Zealand's Coromandel Peninsula, and returning to the role of Jake Heke in What Becomes Of the Broken Hearted?, the sequel to Once Were Warriors. More recently, Temuera completed filming his role as a Māori chief in River Queen. Set during the 19th century British colonisation of New Zealand, the film is in post-production, and will be released later this year.
As perhaps the worlds' most well known Māori performer, Temuera also maintains involvement with his native culture in other media. He is the presenter for the NZ television series of Māori stories, Mataku, and has also been working on his own television show, which will air in New Zealand by the end of 2005.
Even though his character doesn't live to see the end of Episode 2, Temuera's involvement in the Star Wars universe still continues. He has provided dialogue for three LucasArts videogames: as Jango Fett in Bounty Hunter, clone troopers in Star Wars: Battlefront, and more recently, Delta –38 ("Boss") in Republic Commando. As the Clone Wars continue, Temuera will be on screen again – this time playing the Clone Commanders in Episode 3: Revenge of the Sith.