NZWW Comics – Frozen World of Ota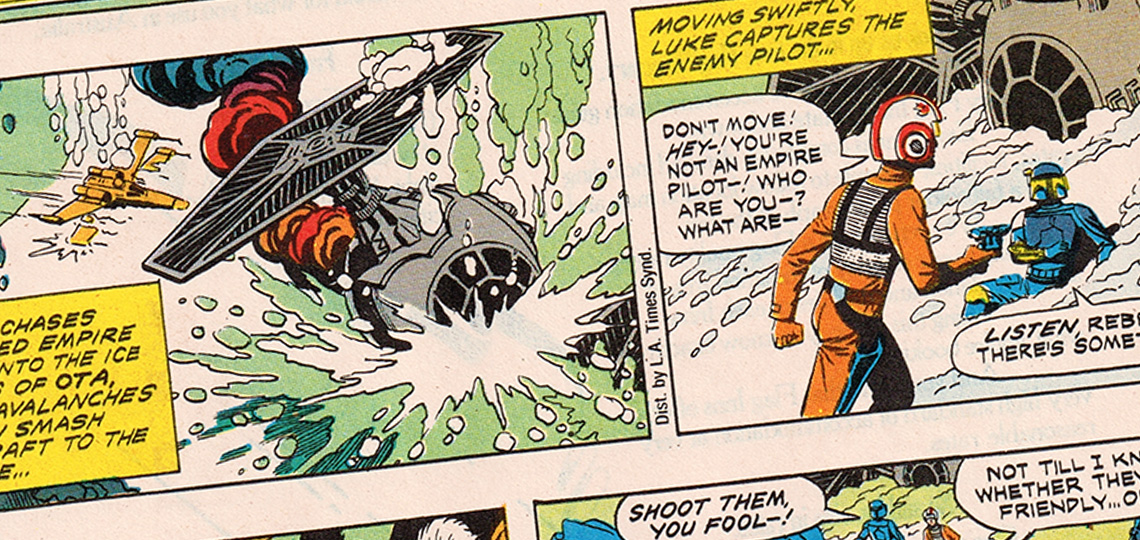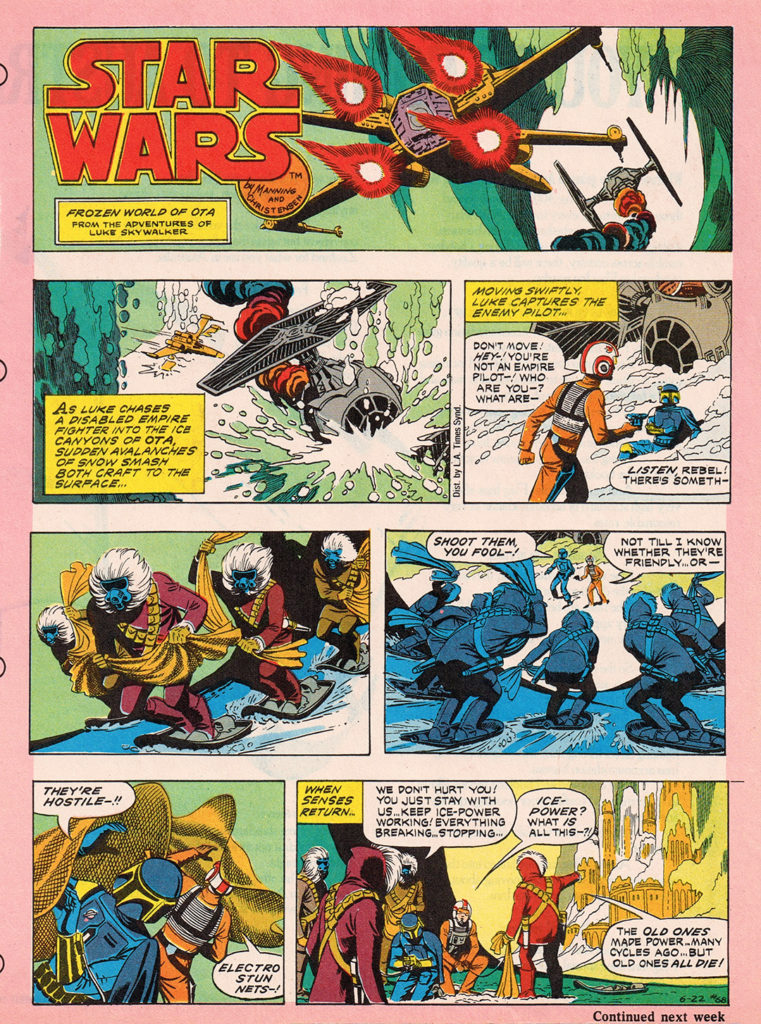 The Star Wars comics that appeared in each issue of the New Zealand Woman's Weekly between 1979 and 1984, with their immediately recognisable pink bordering, were a popular collectible for young fans of that era (read more here).
The eighth story in the NZWW Star Wars series  was entitled "Frozen World of Ota". It features Luke Skywalker and a mysterious helmeted bounty hunter who originally goes unrecognised by Luke, until Han and Leia show up, and Boba Fett reveals his pursuit of Solo. Being able to read an expanded universe Boba Fett story was kind of a big deal in mid-1980, when you consider that The Empire Strikes Back didn't open in New Zealand until December of that year. The first installment was published in the 15 September 1980 issue of the NZWW magazine, and it continued for 8 episodes/issues. At the time, pages #71 and #72 were printed in an incorrect order. Page #71 includes error message alerting the reader to this.
Because of the rarity and fragility of these comic pages, we've been archiving them for posterity… click through and scroll down to read Frozen World of Ota here.