Flashback: Auckland Armageddon 2003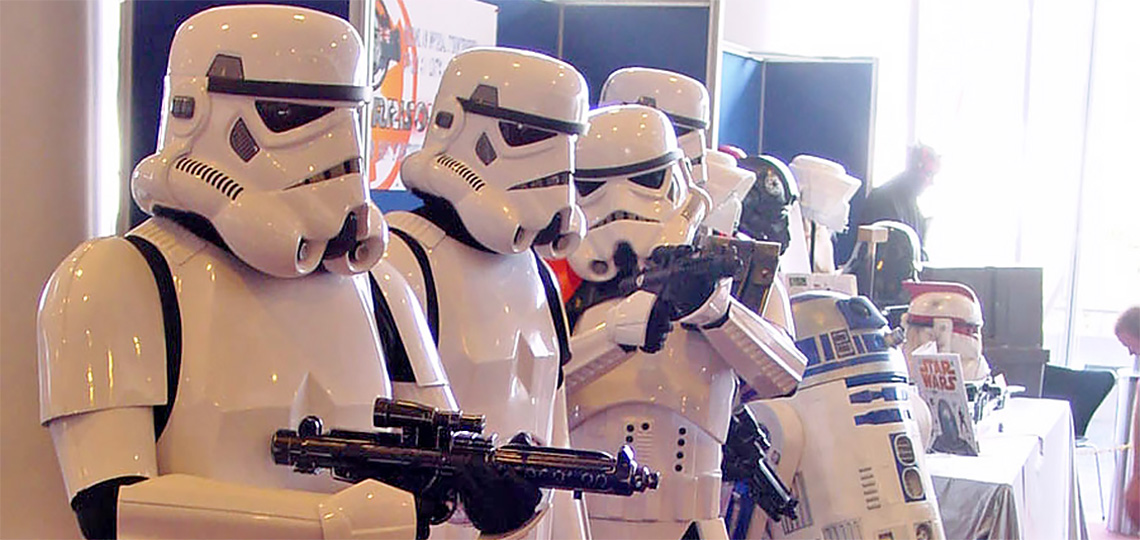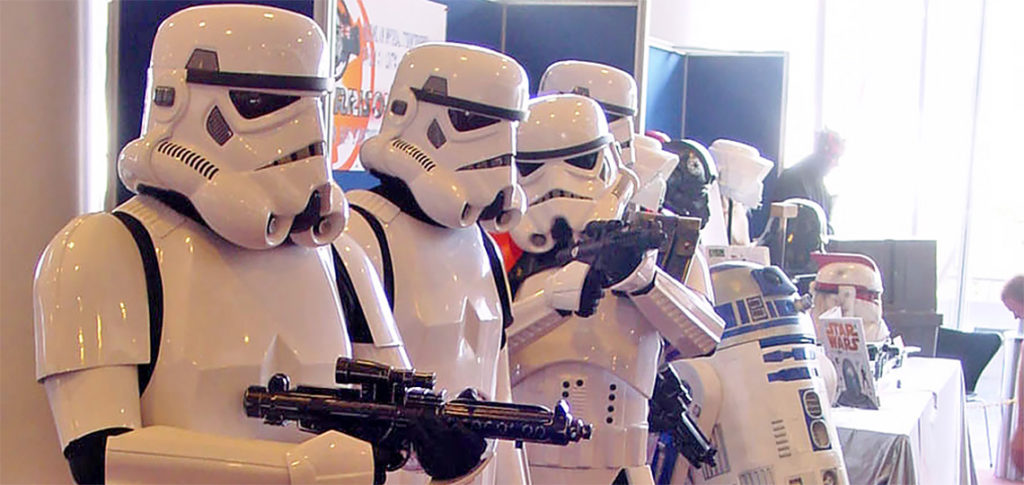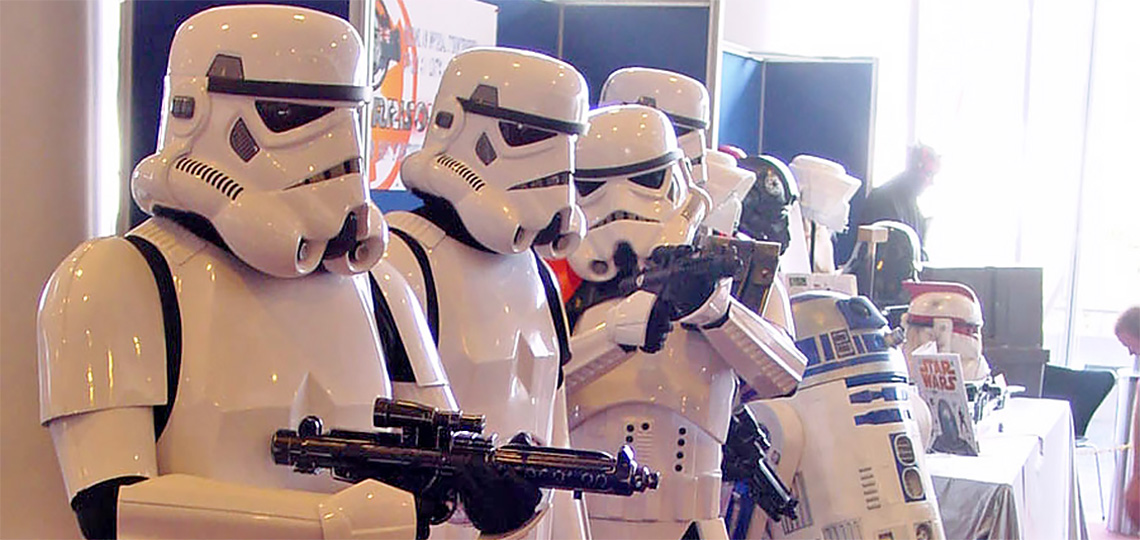 On the eve of Auckland Armageddon 2017, we're taking a look back at another historic Armageddon convention. In April of 2003, SWNZ worked with the local 501st Legion to put on a display of Star Wars costumes and life-size replica props at the Auckland expo (in the years, prior, 2001 and 2002, 501st members appeared in costume at SWNZ-branded booths). This was the first year that 501st Legion costumers attended an Armageddon Expo as one of the conventions attractions… back in that day the club was in fact an Australasian contingent named the ANZ Garrison. As well as imperial costumers, we has a remote controlled R2-D2 in attendance, to coincide with the appearance of Kenny Baker, the man inside R2-D2, as a celebrity guest. Kenny unfortunately passed away a little over a year ago, but it was great that he was able to come down under to an NZ convention back during the height of the prequel movies.
More details are in our original Armageddon Expo 2003 report here.
The 2017 Auckland Armageddon convention, at the ASB Showgrounds in Greenlane, start tomorrow evening, and continues through the long weekend until Monday. Check out more details on the official Armageddon Expo website.
Auckland Armageddon Expo 2003 Gallery: