Auckland Armageddon Expo 2002 Report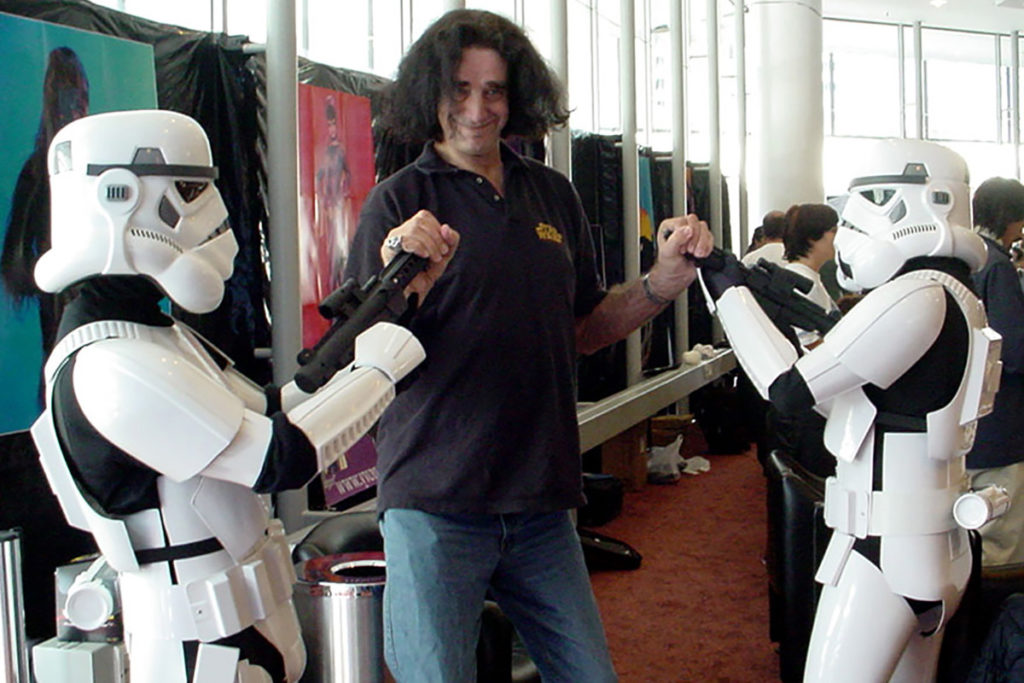 Auckland Armageddon Expo 2002 took place at the Aotea Centre over the weekend of 12-14 April. It was the second year that we had an SWNZ stand (see the 2001 Armageddon Expo report here), run by Matt G and Jonny B, with support local from 501st stormtroopers, promoting the club and Star Wars fandom in New Zealand.
The most significant guest, from a Star Wars point of view, was Peter Mayhew, aka Chewbacca the Wookiee. Also in attendance were an array of other sci-fi/superhero TV and movie celebrities: Claudia Black, Wayne Pygram, Jonathan Hardy, Lani Tupu (all from Farscape), J. G. Hertzler, Robert O'Reilly, Tim Russ (all from Star Trek), Jason Carter (Babylon 5), Yvonne Craig (Batgirl), Robert Leeshock (Earth: Final Conflict), Marjean Holden (Beastmaster), and Steven Grives (Beastmaster).
Gallery: