1981 NZWW Comics – Han Solo at Stars' End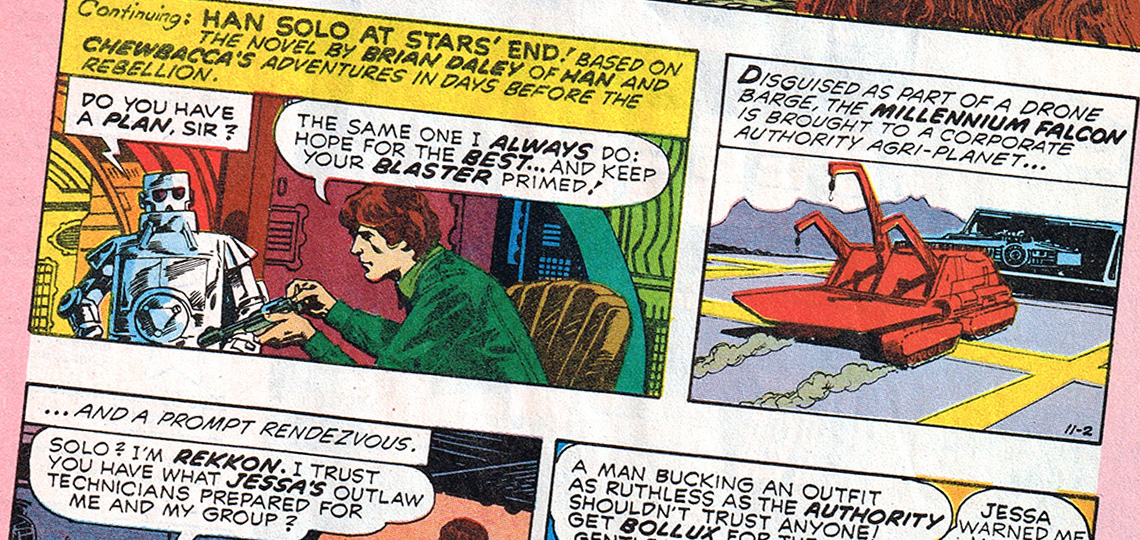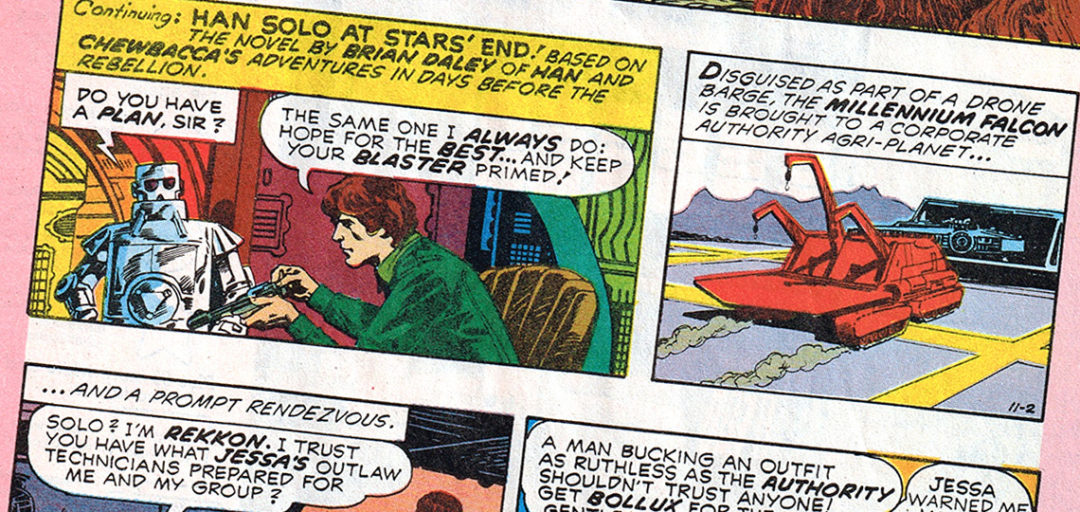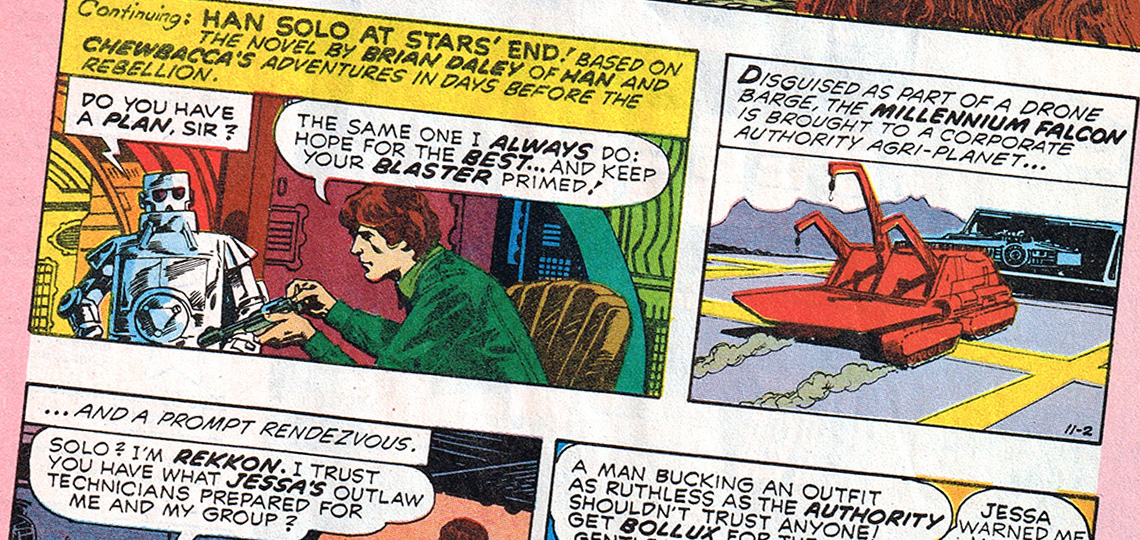 The Star Wars comics that appeared in each issue of the New Zealand Woman's Weekly between 1979 and 1984, with their immediately recognisable pink bordering, were a popular collectible for young fans of that era (read more here).
The tenth story in the NZWW Star Wars series was an adaptation of the Brian Daley novel "Han Solo at Stars' End". This 18 page installment was scripted by Archie Goodwin and illustrated by Filipino comic artist Alfredo P. Alcala. It kicked off in the 5th January 1981 issue of the NZWW, spanning pages 84–101 of the overall comic collection. The story features the pre-Episode IV: A New Hope adventures of Han Solo and Chewbacca.
Because of the rarity and fragility of these comic pages, we've been archiving them for posterity… you can read other stories from the NZWW comics here. The YouTube video below walks through the entire collection of comic pages from 1979-1984.
Han Solo at Stars' End Gallery