1980 NZWW Comics – Planet of Kadril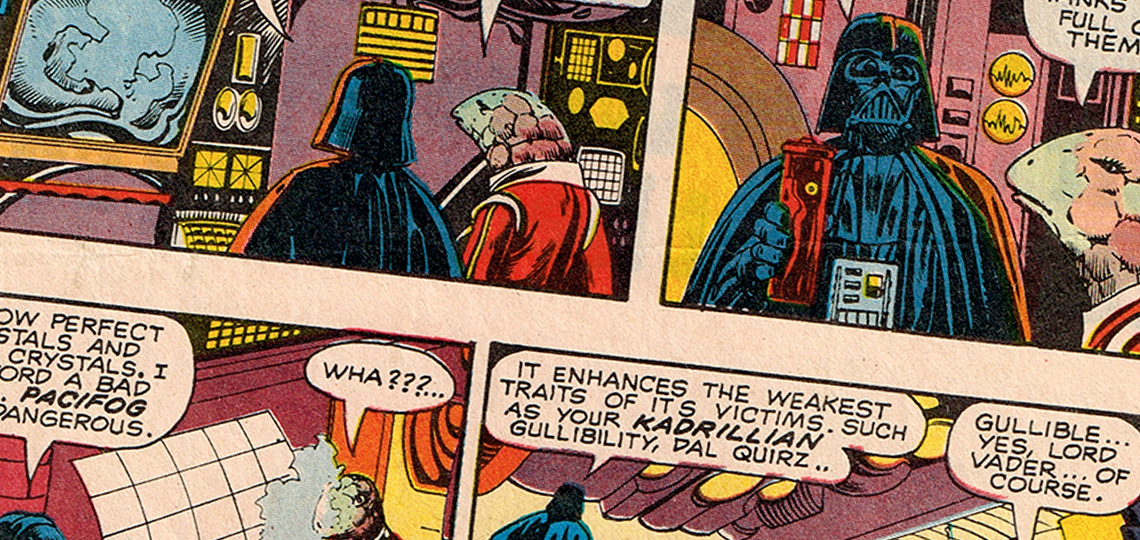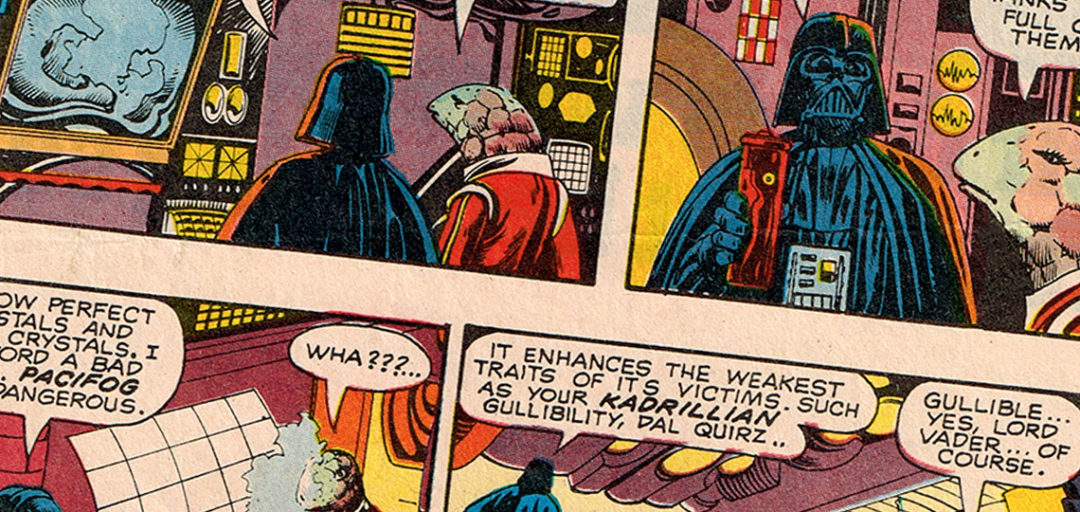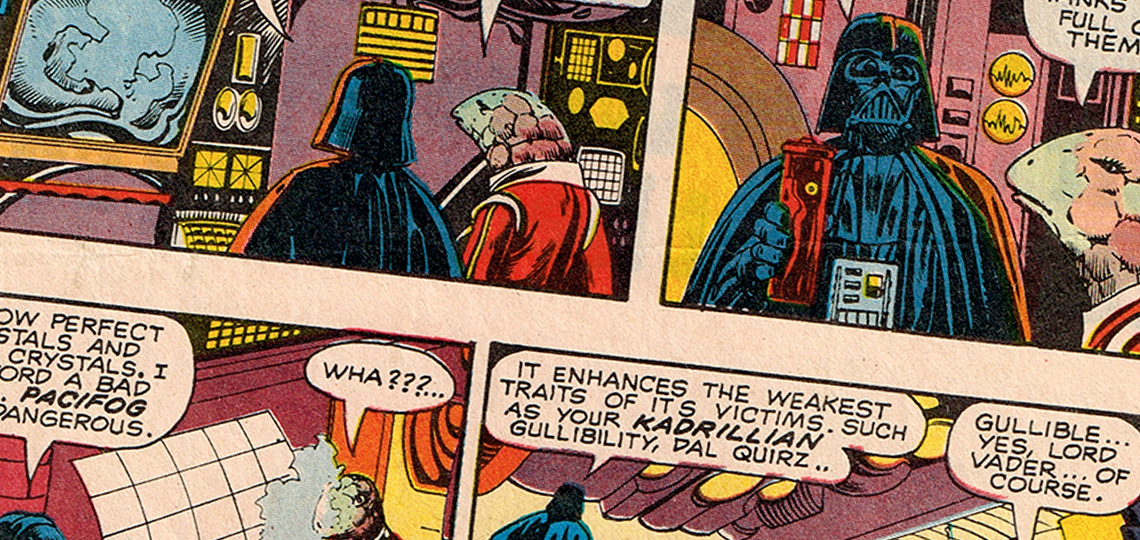 The Star Wars comics that appeared in each issue of the New Zealand Woman's Weekly between 1979 and 1984, with their immediately recognisable pink bordering, were a popular collectible for young fans of that era (read more here).
The ninth story in the NZWW Star Wars series was entitled "Planet of Kadril". This eight page installment was written by Russ Helm and illustrated by Filipino comic artist Alfredo P. Alcala. It kicked off in the 10th November 1980 issue of the NZWW, spanning pages 76–83 of the overall comic collection. The story features Darth Vader trying to suppress the inhabitants of Kadril with Pacifog, while Leia, Luke, and Han seek to find a means to counteract the gas and the Imperial occupation.
Because of the rarity and fragility of these comic pages, we've been archiving them for posterity… you can read other stories from the NZWW comics here. The YouTube video below walks through the entire collection of comic pages from 1979-1984.
Planet of Kadril Gallery