NZWW Comics – As Long As We Live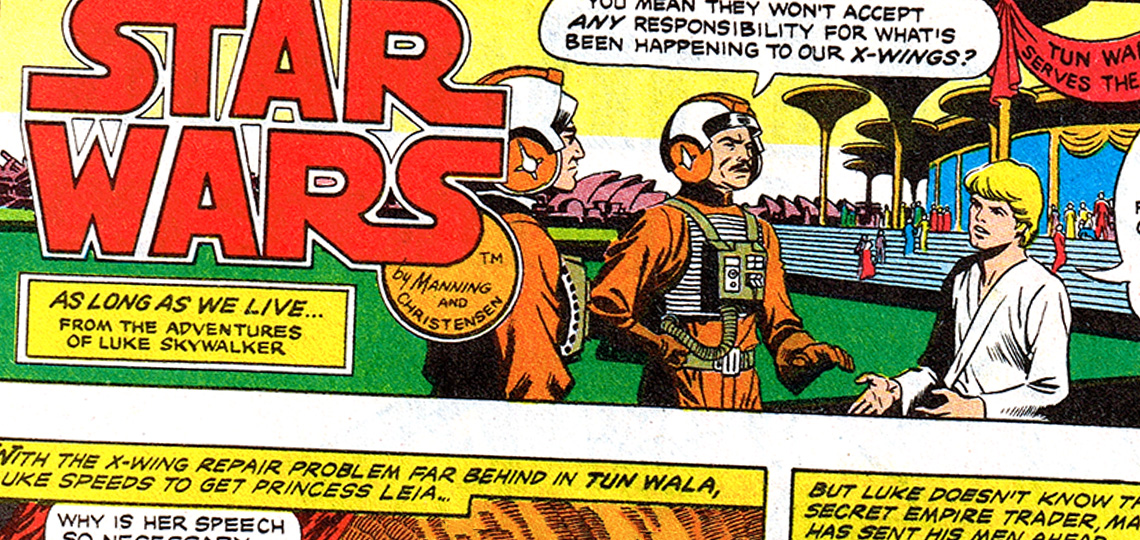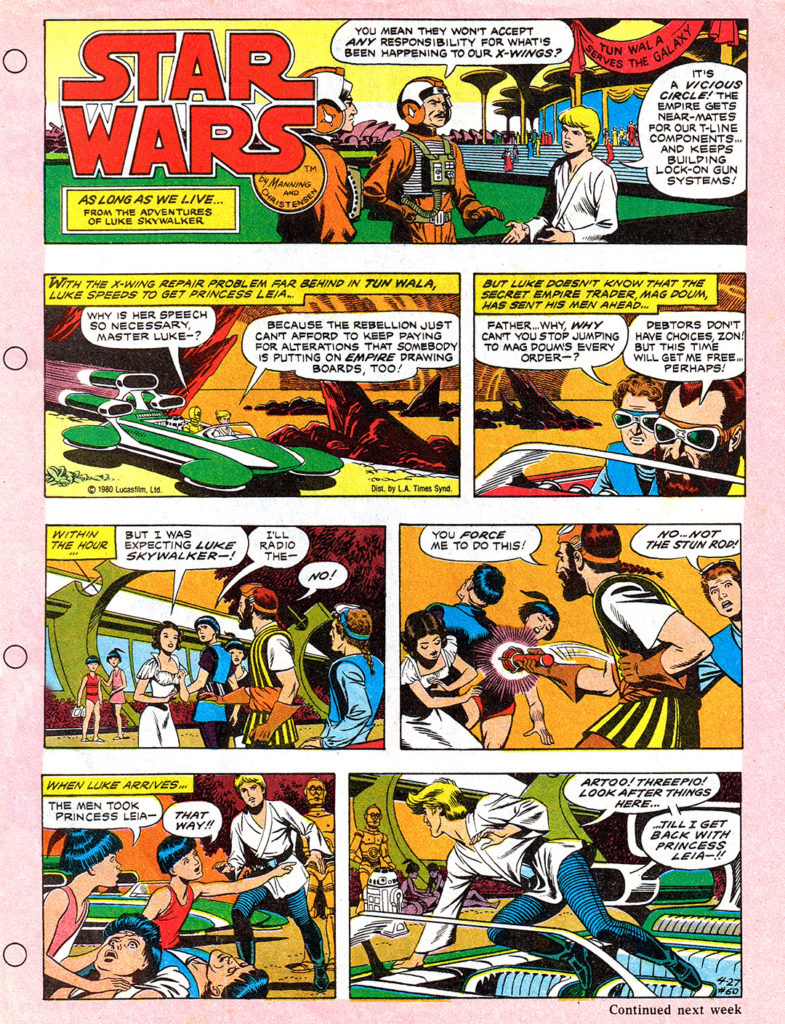 The Star Wars comics that appeared in each issue of the New Zealand Woman's Weekly between 1979 and 1984, with their immediately recognisable pink bordering, were a popular collectible for young fans of that era (read more here).
The seventh story in the NZWW Star Wars series  was entitled "As Long As We Live". It features Luke Skywalker and Princess Leia on a diplomatic mission… that becomes complicated and dramatic when Princess Leia is kidnapped by Imperial collaborators. The first installment was published in the 21 July 1980 issue of the NZWW magazine, and it continued for 8 episodes/issues. Because of the rarity and fragility of these comic pages, we've been archiving them for posterity… click through and scroll down to read As Long As We Live here.