SWNZ News Digest – 03 Sep 2018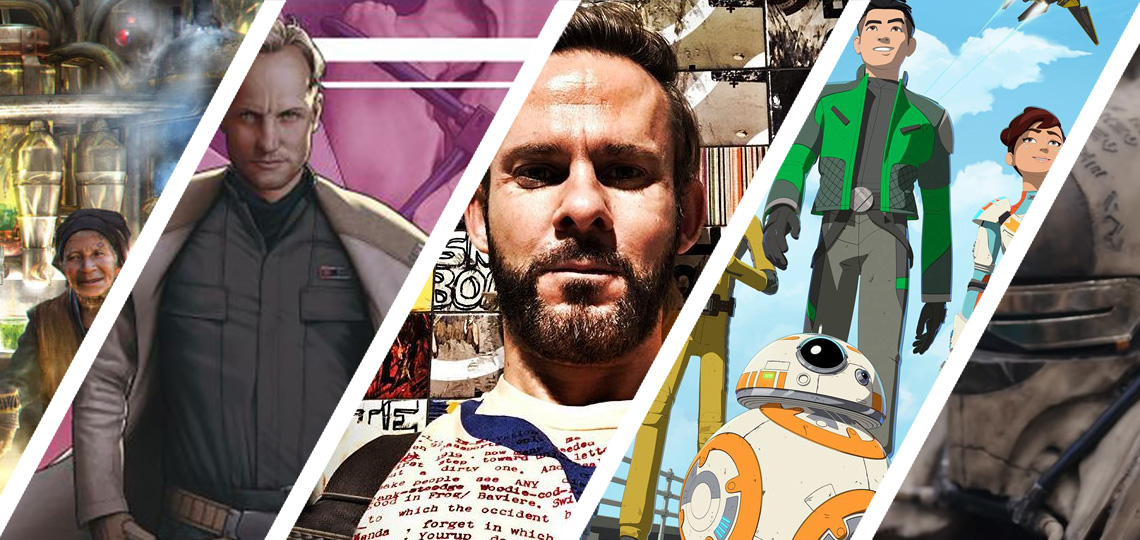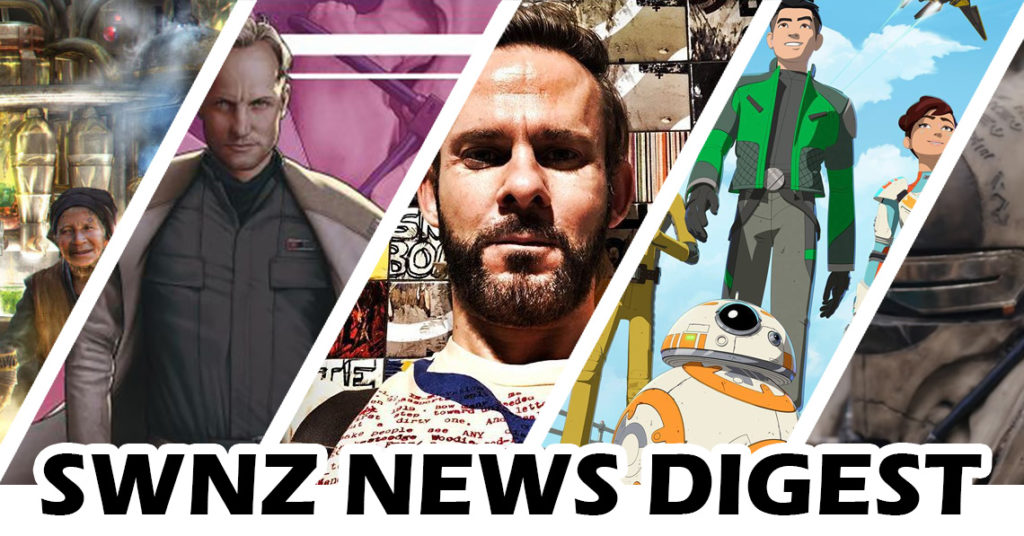 Welcome to the SWNZ News Digest, where we keep you up to date with all the recent official Star Wars news headlines and links, in case you missed them, or because they are exciting enough to re-visit.
---
More Episode IX Cast Announcements
A couple of new additions have been made to the Episode IX cast (we covered the original cast announcement in a News Digest back here). Matt Smith and Dominic Monaghan will be playing as-yet-unannounced characters in the finale of the Sequel Trilogy.
You can read more about Matt Smith's casting at Variety.com here. Dominic (who many will recall has previously worked with JJ Abrams on Lost) is already en route to the current filming location to lock in his scenes.
---
Beckett Comic no.1 Preview
Marvel Comics have just released a one-shot comic based on the adventures of Tobias Beckett, prior to the events of Solo: A Star Wars Story. Multiversity Comics have secured an exclusive preview – check out their gallery of interior pages here.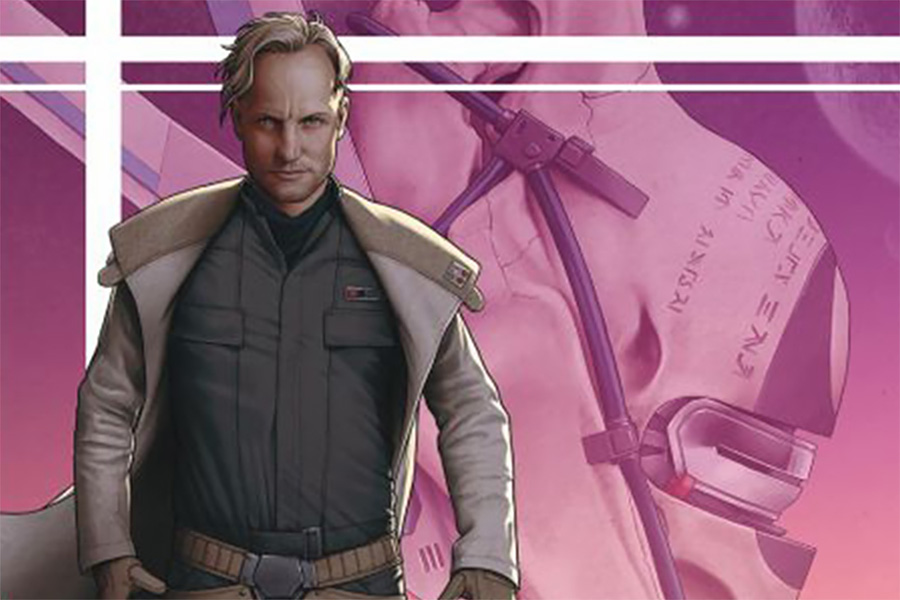 ---
Star Wars: Resistance Poster & Video
Following on from the trailer for the upcoming animated Star Wars show, Disney have also released an introductory video clip and an official poster. The show launches in the US next month.
Check out the Meet Team Fireball video here.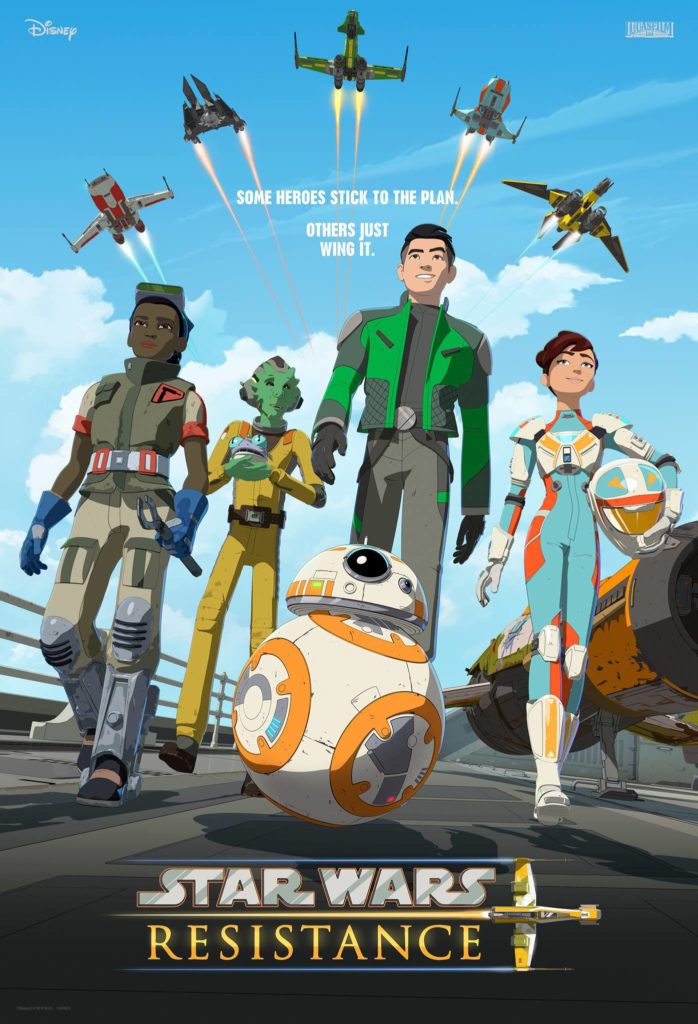 ---
Galaxy's Edge Cantina
Star Wars: Galaxy's Edge is the Star Wars-themed section of the Disney Land and Walt Disney World parks that is currently under construction, due to open at both sites next year.  Amongst the interactive rides and attractions will be plenty of opportunities to open our wallets. The Disney Parks Blog have now revealed details about the immersive food and drink establishment that will be on site:
Oga's Cantina is the kind of establishment that attracts some of the most interesting and disreputable characters in the galaxy. And you never know when a stormtrooper or a familiar face will show up. Patrons of the cantina come from across the galaxy to sample the famous concoctions created with exotic ingredients using "otherworldly" methods, served in unique vessels. With choices for kids and libations for adults, the cantina will make for a great stop!
Read the full announcement at the Disney Parks Blog here.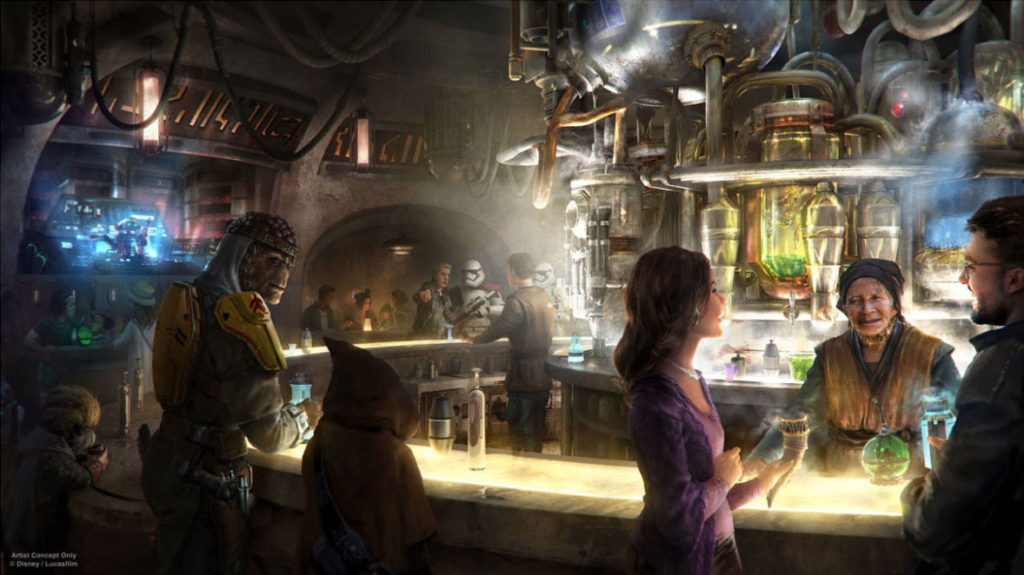 ---
Lucasfilm YouTube Channels
I would have thought that Lucasfilm, as a company, would already have a YouTube channel – but apparently not. Well, until recently. Their newly launched channel (June 2018) currently hosts three videos that they have uploaded, to showcase their work, company, and values. Only 2-3 minutes each… worth a quick look.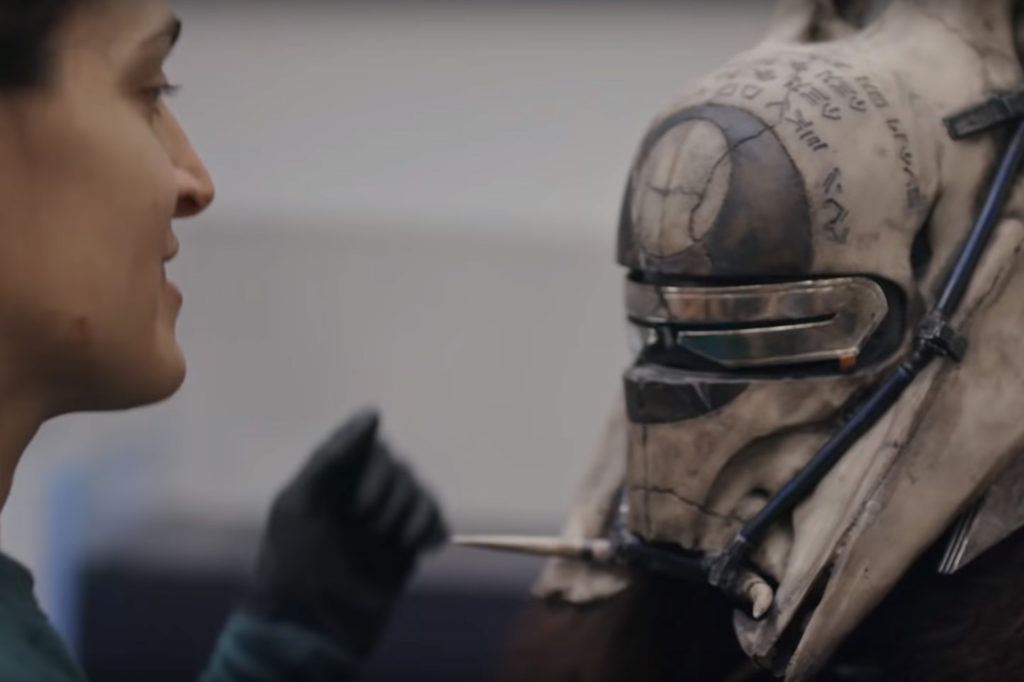 ---
Disney Streaming Service Updates
The Disney direct-to-consumer streaming service ("Disney Play") is set to launch late next year. Recent coverage by Variety.com has revealed a few new details. Of particular interest are the following snippets:
The live-action, 10-episode Star Wars series from Jon Favreau will cost roughly US$100 million, and will broadcast exclusively via the new service.
Star Wars movies released before next year, will not be available. They have been licensed to other distributors. "The marketing will make clear that it's not going to be on there," said Bob Iger. "But Star Wars movies that come out in 2019 and later, you'll find them there."
Iger has acknowledged that the Disney price tag will be less than Netflix's $8-$14 monthly fee — a reflection of the lighter content load.
You can read the full coverage in the following Variety articles:
---
Hasbro Figure Reveals
Hasbro revealed a couple of new/upcoming action figures at FanExpo Canada over the weekend, then followed up with publicity shots on their Twitter account. TVC Phasma and TBS6 Dryden Vos will be coming out in early 2019. More pictures: Captain Phasma, Dryden Vos.