NZWW Comics – Tatooine Sojourn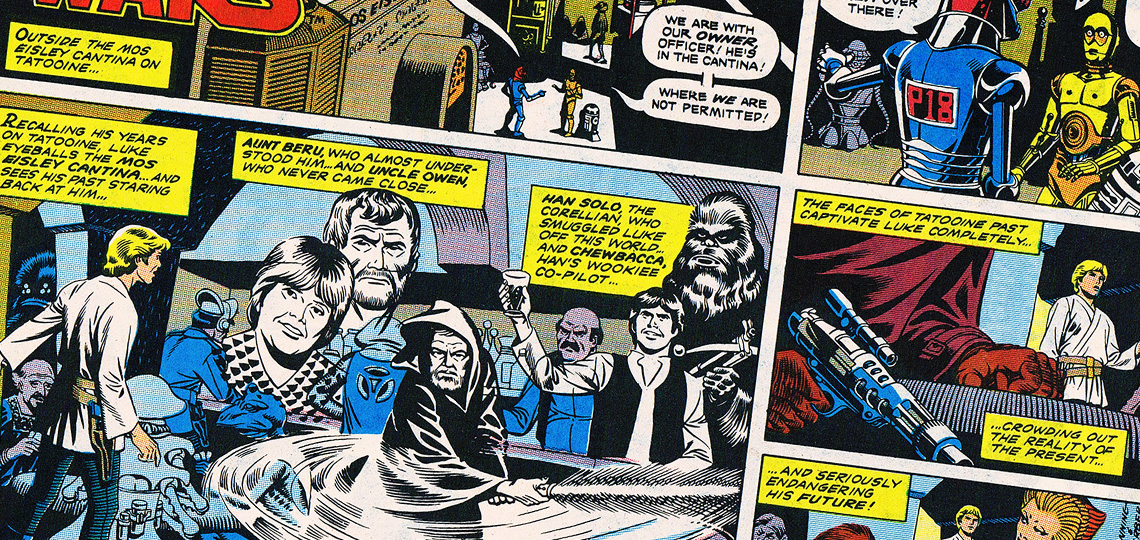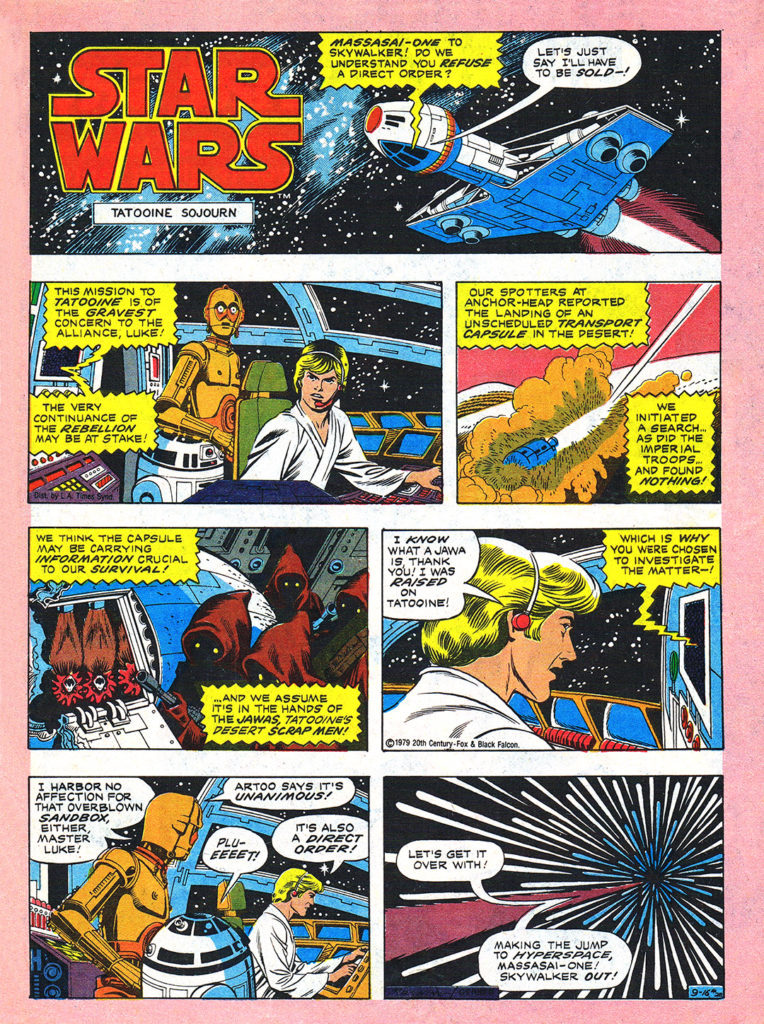 The third story in the New Zealand Woman's Weekly Star Wars comic strip series (read more here) was "Tatooine Sojourn". It was one of my (many) favourite tales as a kid, because it featured a return to Tatooine, complete with Jawas, Sandcrawlers, Tusken Raiders, and even a flashback of sorts to characters and scenes from A New Hope. The first episode was released in the 10 December 1979 issue of the NZWW magazine, and it continued for 8 installments/issues. Because of the rarity and fragility of these comic pages, we've been archiving them for posterity… click through and scroll down to read Tatooine Sojourn here.
All SWNZ content will always be freely available. However, if you'd like to support this site, please consider buying the admin team a coffee via Ko-Fi. Either way, thank you for visiting; we appreciate your support!