Keisha Castle-Hughes in 'Legend of the Seeker'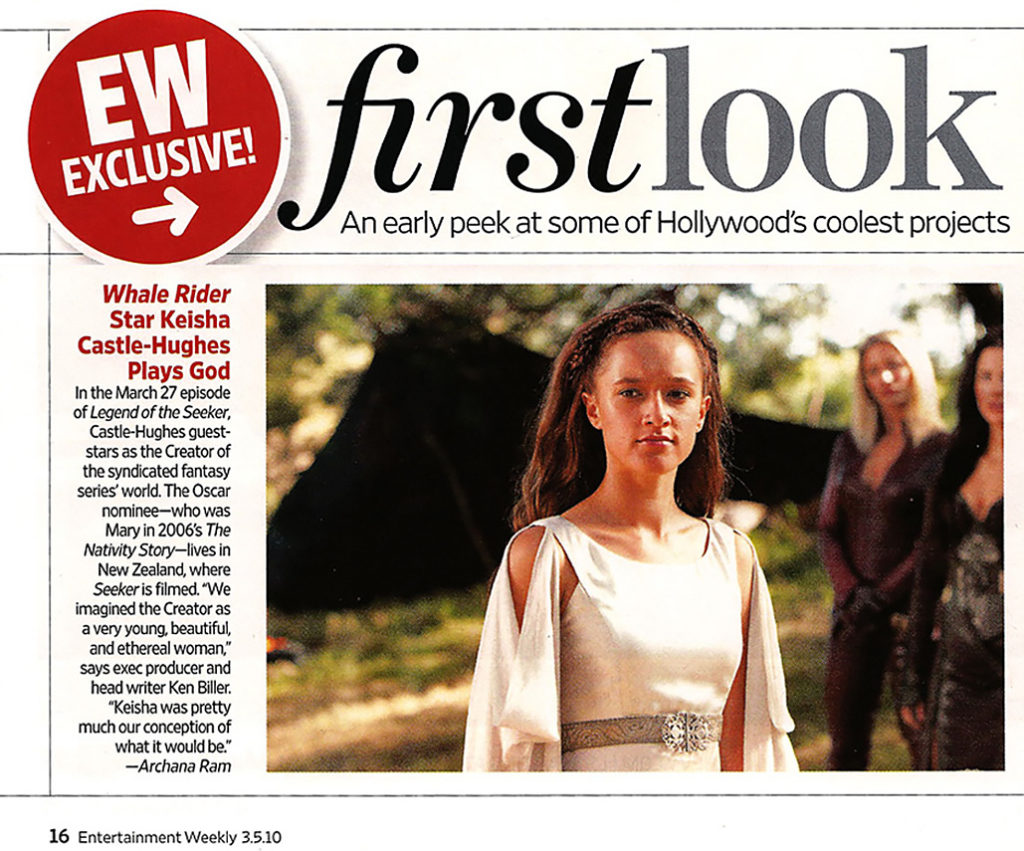 Kiwi actress Keisha Castle-Hughes played a brief but memorable role as the Queen of Naboo in Revenge of the Sith. Her latest project has her joining the cast of Legend of the Seeker, in an episode late in season 2 (not yet screening in New Zealand), as no less than "The Creator" – deity of that fictional world. Fans of Legend of the Seeker will realise that this makes her the third Star Wars alumnus to make an appearance in the adpatation of Terry Goodkind's novels – Jay Laga'aia (Captain Typho) has had a recurring guest role across both seasons, and Bruce Spence (Tion Medon) perfectly enacts the last Wizard of the First Order.
The above image of Keisha comes via the internet's Legend of the Seeker fan network, having originated from an issue of 'Entertainment Weekly'.
Discuss this topic in the SWNZ Message Boards.
Related article: Keisha Castle-Hughes as Queen of Naboo