Keisha Castle-Hughes as Queen of Naboo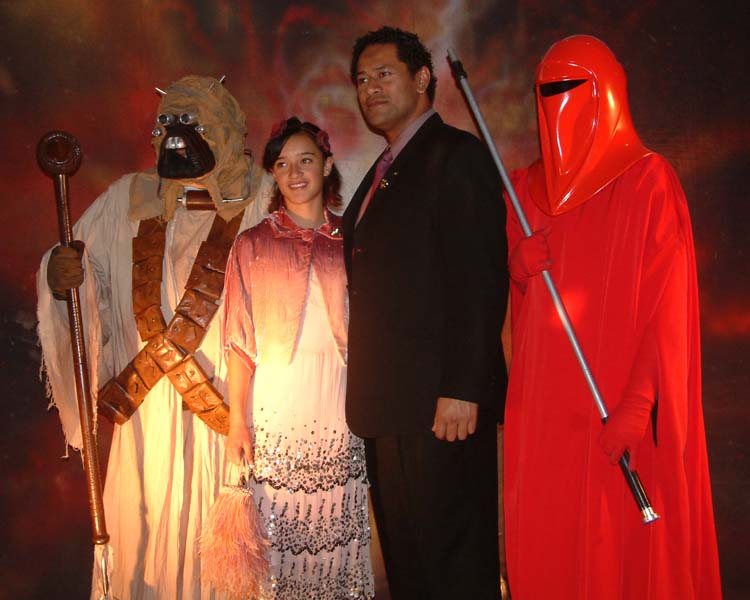 Born on March 24th, 1990, Keisha Castle-Hughes took the Hyperspace route to stardom. She leapt straight to the big screen at the age of twelve, as Pai Apirana in the internationally acclaimed New Zealand film, 'Whale Rider' (www.WhaleRiderTheMovie.com). That movie hit was still in theatres when her second feature film credit was announced: Keisha joins the Episode 3 cast list as the Queen of Naboo (Queen Apailana). In doing so, she has perpetuated George Lucas's tradition of casting young actors as young characters in roles of political power.
Her 'Revenge of the Sith' experience was confined to a single day's worth of shooting. Of the other five Star Wars movies, she says "I liked them. They seem to be boy's movies, with all the action and such. Nevertheless, they are lots of fun. Personally, I prefer romantic movies that make me cry"..
As as Paikea Apirana in the South Pacific Pictures-produced 'Whale Rider', Keisha drew the audience into the world of the Witi Ihiamera's powerful tale, instilling emotion and awe with the effectiveness of a seasoned professional. Says Producer Tim Sanders: "Keisha's performance never fails to move. She plays the role with an emotional sincerity that is extremely rare in one so young. She has a natural talent and an absolute ability to wring emotion from her scenes and a true commitment to the role". 'Whale Rider' has gone on to win a host of international awards at film festivals.
Despite her lack of acting experience, Keisha stood out from a few thousand other teens who auditioned for 'Whale Rider'. Casting agents undertook an extensive school-wide search, including many others from her her primary school in Mt Wellington. She said yes to questions of whether she was Māori, could ride a bike, and swim, but went out of her way to stand out to the casting staff by…acting up! She recalls of the moment she discovered she'd got the role of Pai. "About two hours later I was running around just screaming. I was so overwhelmed!"