Quick Review – Luke, Throne Room Duel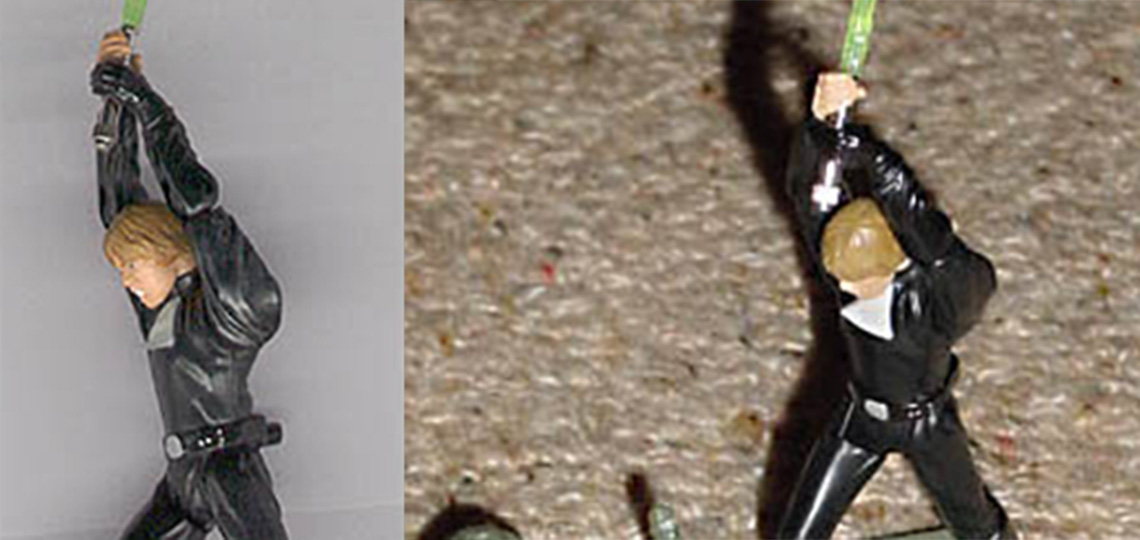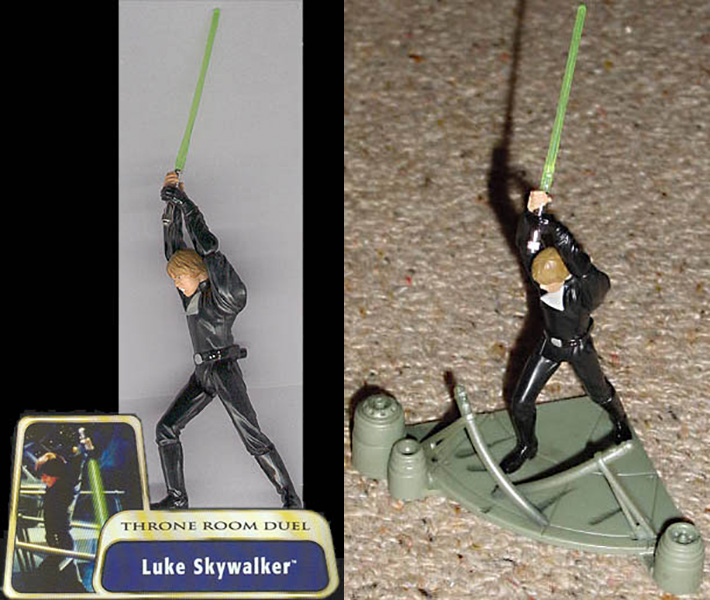 The first wave of the new 'Gold' card figures has made its way into New Zealand. Included are new figures of Luke Skywalker (Throne Room Duel), Darth Vader (Throne Room Duel), and Snowtrooper (with E-Web Cannon). This wave also includes 2 figures repackaged on the new cards: Kamino Escape Jango Fett and Tatooine Ambush C-3PO.
I recently picked up the new Luke, which comes with a decent sized, quarter-circle base, with collapsing railing to re-enact the ROTJ scene (should that be how you enjoy your figures!) in which he treads dangerously close to the Dark Side. His saber blade is removable, and a magnet simulates the Force-skill of telekinesis to draw the saber into his grip. A push-button on Luke's back activates the 'slashing light-saber' action. I'm personally not a big fan of 'action features', especially if they affect the way the figure is displayed…but I do like this version of Luke, even though his sculpting and articulation limit to but a couple of recognisable poses.
The card itself stands out too. The front design is generic between all figures, although the gold banner down the left hand side denotes the movie from which the figure is derived. The back of the card works well, combining monochrome stills from the film with effective graphics, photos of the figure in action, and the obligatory selection of figures from associated waves.
All in all, I rate this figure pretty highly. We've seen other Jedi Lukes, but this one stands out in both quality and accuracy. He pairs up well with the Throne Room Duel Vader (who has an excellent removable helmet, ROTJ-style), and there are plenty of further excellent figures pending on this new packaging (I'm looking forward to the Wat Tambor figure).