Ahsoka Tano Chibi Silver Coin from NZ Mint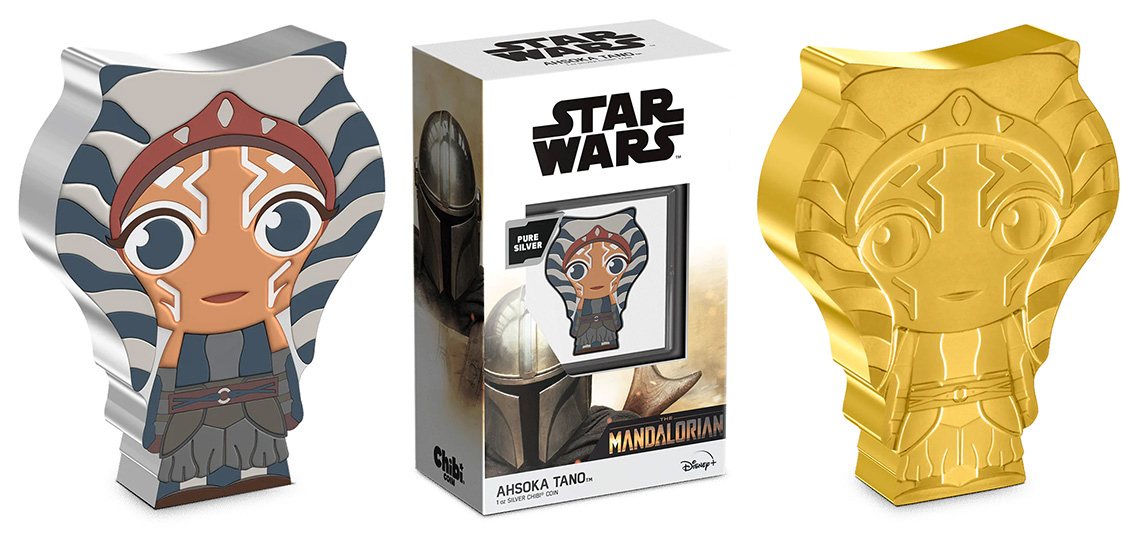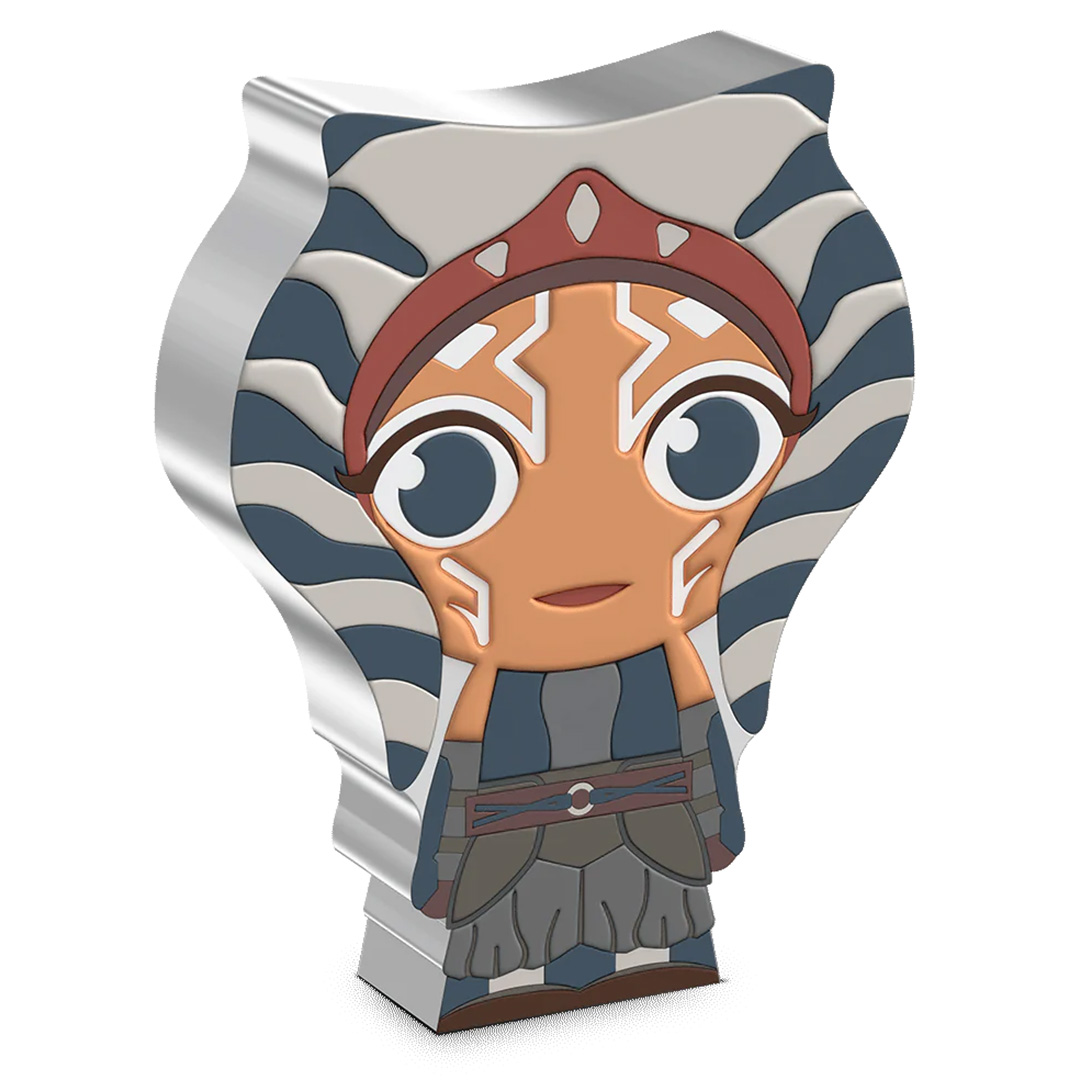 Ahsoka Tano is the 29th coin in the Star Wars Chibi series of legal tender silver coins from NZ Mint (check out our full coverage of this series here). As with the more recent preceding releases, a variation exists for this collectible, with a second version of the coin being available in premium packaging – the first 5% of the mintage (numbers 1-100) will be made available as an authenticated Premium Number Selection and packaged in a secure, click-close acrylic display case. In addition, there is a 1 in 10 chance for an incredible bonus gilded version of the coin.
Part of our Star Wars: The Mandalorian™ Chibi® Coin series, this piece is fully coloured and shaped to depict the courageous former Jedi padawan™, Ahsoka Tano™. She is seen with her distinctive facial markings, headdress, and sporting a blue combat outfit, making for a highly realistic and accurate portrayal of this iconic character. To give a cool 3D effect, some relief has been applied. PLUS, there's a 1 in 10 chance for an incredible bonus gilded version – just splendid!

The coin is minted in 1oz pure silver and is officially licensed by Lucasfilm. As legal tender, the Public Seal of Niue is engraved on the obverse. The worldwide release is limited to 2,000 coins – with just 200 being gilded!

It arrives in a Star Wars themed box that includes a large window for display. A Certificate of Authenticity is printed on the back, along with the coin's unique number in the mintage.