Yoda Chibi Silver Coin from NZ Mint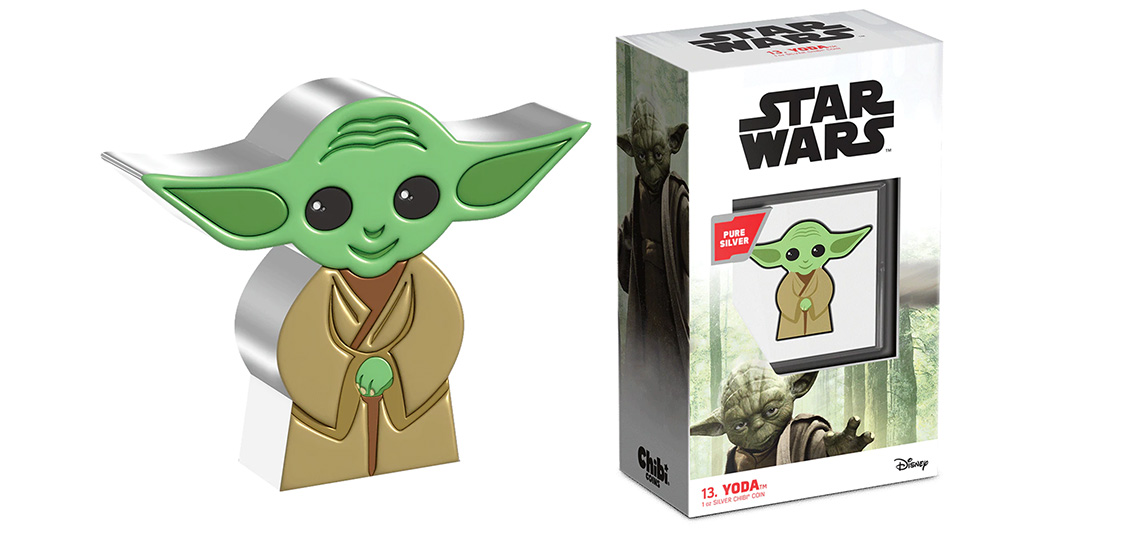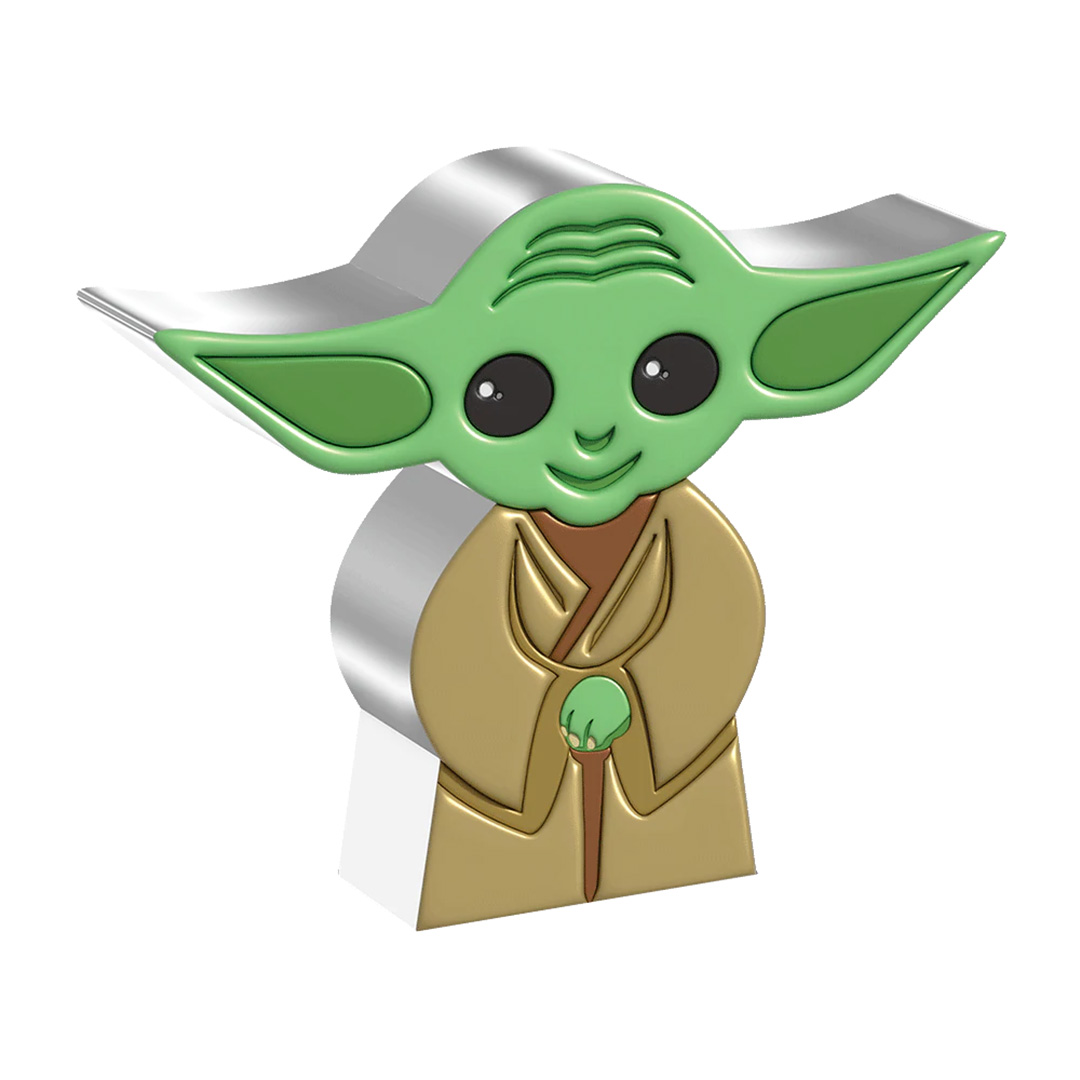 Jedi Master Yoda is the 17th coin in the Star Wars Chibi series of legal tender silver coins from NZ Mint (check out our full coverage of this series here). As with the preceding Queen Amidala coin, a variation exists for this release, with a second version of the coin being available in premium packaging – the first 5% of the mintage (numbers 1-100) will be made available as an authenticated Premium Number Selection and packaged in a secure, click-close acrylic display case.
After much anticipation, our Star Wars Chibi Coin Collection now includes Yoda. Made from 1oz of pure silver, the coin is shaped and coloured to represent the Jedi Master as Chibi art. A verified legal tender coin, it has the Ian Rank Broadley effigy of Her Majesty Queen Elizabeth II on the obverse along with the Lucasfilm copyright.

The box incorporates imagery from Star Wars and a large window, so you can easily display this delightful treasure. A Certificate of Authenticity is printed on the box along with confirmation of the coin's unique number. Inside, your purchase is protected in a specially designed acrylic case.

This is a truly limited-edition collectible, with only 2,000 being minted. Don't miss adding this memento to your collection. He may be small but he's important!
You can read our 2017 interview with Brent Hindman, head of sales and marketing at NZ Mint, to glimpse behind the scenes of their design and manufacturing processes related to the NZ Mint Star Wars coin collections, and check out all of our NZ Mint coverage under the NZ Mint tag.