Carved Fett Helmet by Local Artist Mr G on StarWars.com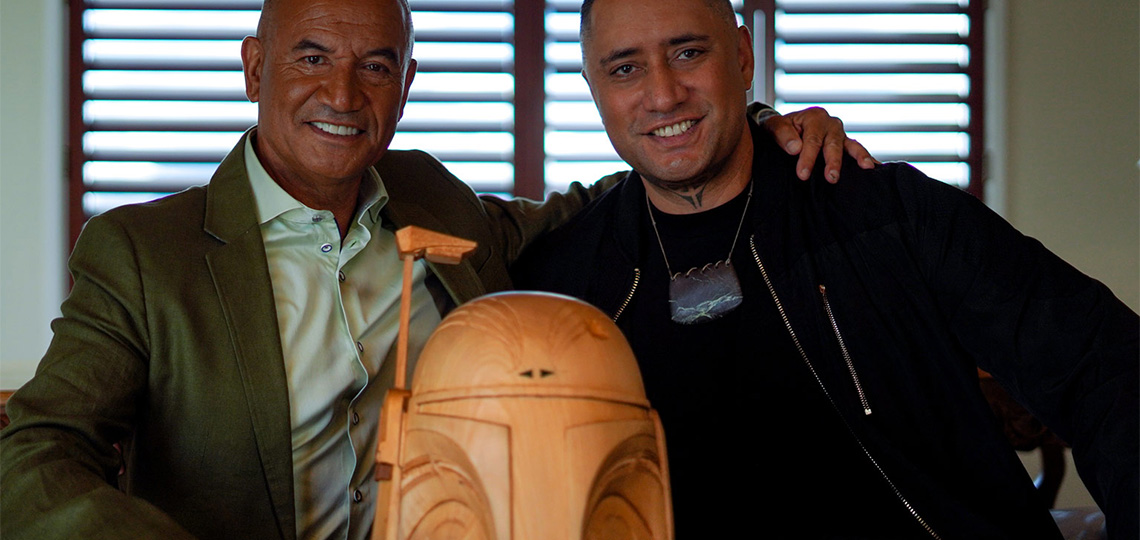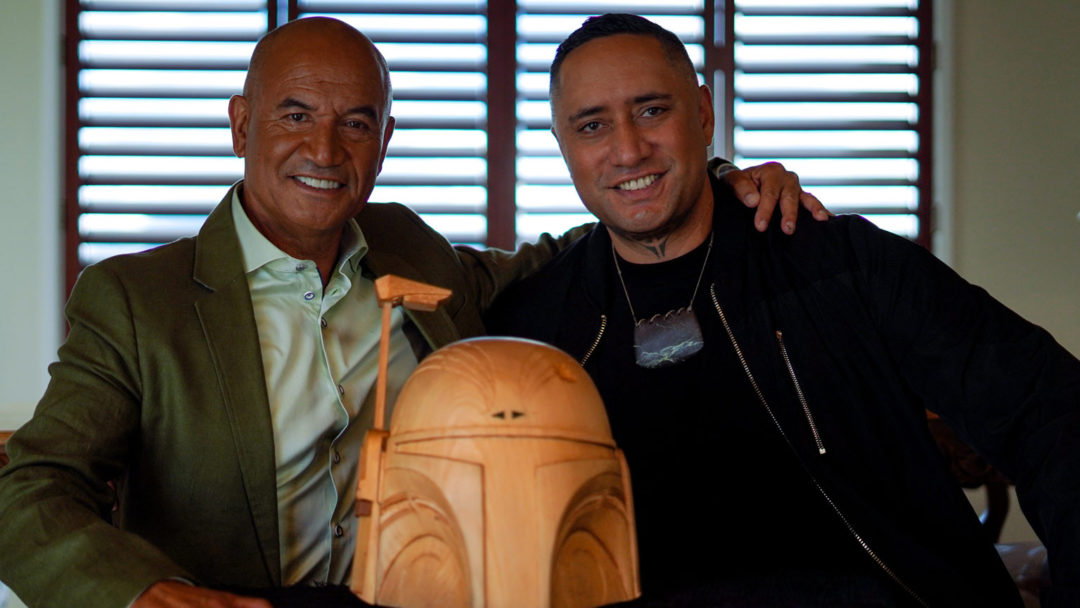 Recently, local artist MrG (Graham Hoete) was commissioned by Lucasfilm to create a carved wooden version of Boba Fett's helmet, as a gift for Fett actor Temuera Morrison. Hoete hand-carved the iconic piece from scratch from kauri, adding culture and meaning by incorporating traditional Māori elements into the surface detail (including puhoro, which relates to Māori warriors having speed and agility, and mangōpare, which relates to strength, bravery, and tenacity). The artwork was presented to Temuera Morrison when he returned to Rotorua, New Zealand (and once Covid restrictions allowed for the ceremony). Local coverage appeared in a number of mainstream media outlets, and now StarWars.com has shared the story on a global level in a great article and interview with MrG.
A long-time Star Wars and Boba Fett fan, Hoete spoke of the opportunity as a dream come true. On StarWars.com he describes the significance of the project: "I felt a responsibility as a Māori artist, in terms of the context of who the carving is going to — to Temuera Morrison, who's also Māori," he says. "I felt a sense of responsibility to do this with cultural integrity, and also weaving Boba Fett's story, Temuera's story, into the piece, as well, to make it a truly unique and authentic piece."
"I really wanted to honor our culture, as well, in this piece," he says. "The wood that I used was what we call kauri, and it's native to Aotearoa, New Zealand. In Māori culture, we have a lot of stories of kauri, as well. We call it the whakaruruhau, or the protector. We have these beautiful stories infused into the actual wood itself. And so, you know, we didn't just use any old wood. We had wood that had meaning, that had story, that had a connection to Temuera. It's laying those foundation stones for this piece. All that stuff just adds to the uniqueness of the piece and the finished product."
Read more on StarWars.com.