Did You Know?… Bing Harris Sargood NZ ROTJ Badges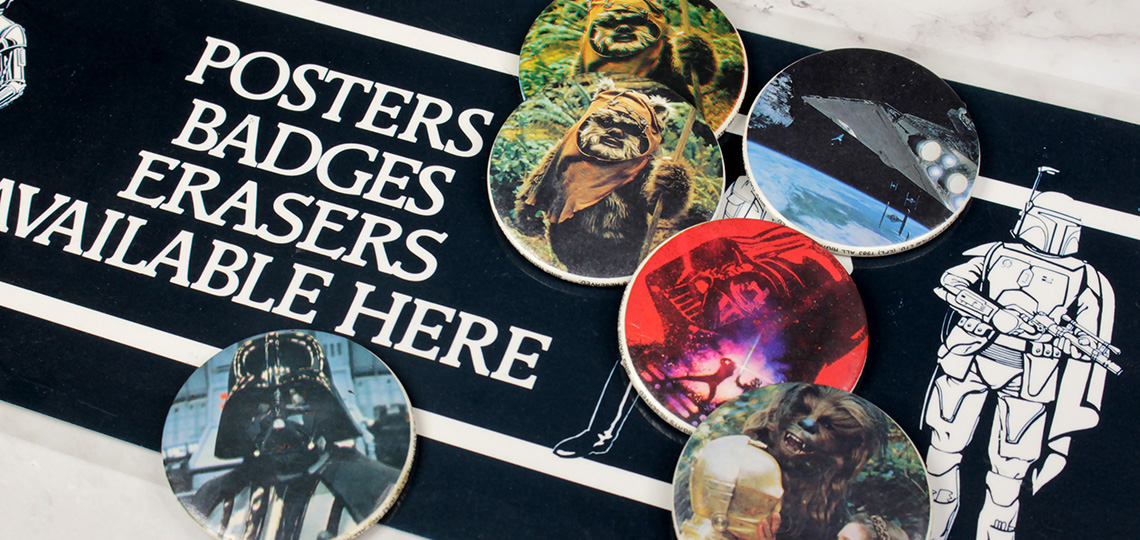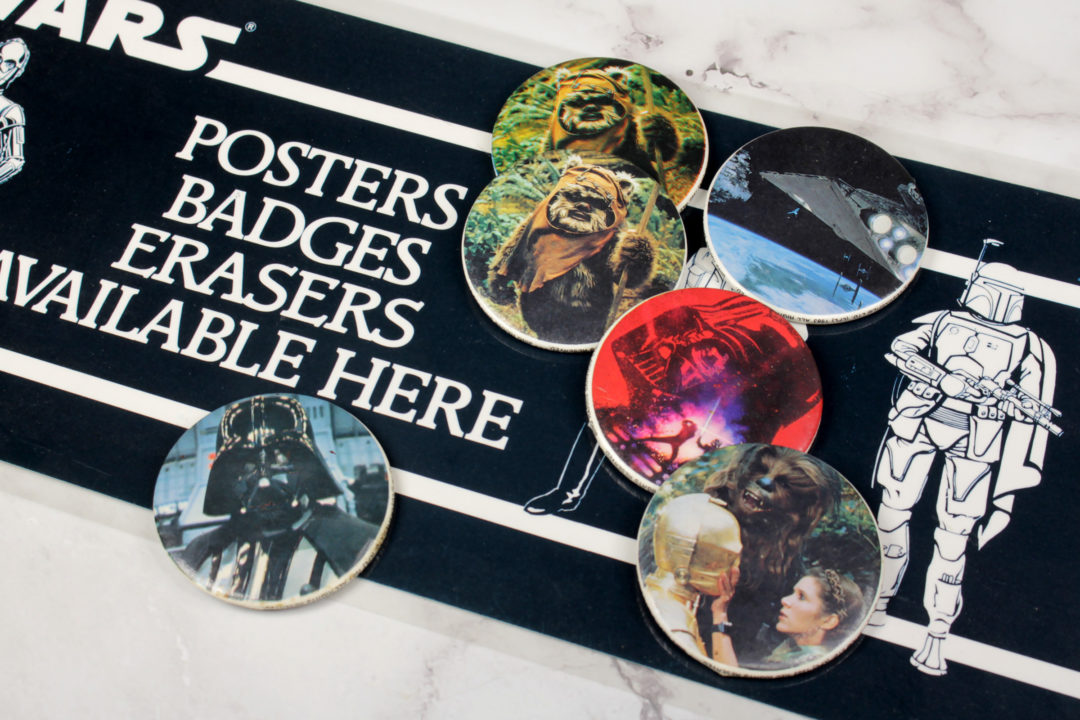 Did you know… Bing Harris Sargood was a New Zealand manufacturer of Star Wars merchandise that briefly made and/or distributed Return of the Jedi badges, stationery, posters, towels, masks, and more between 1983–1984. These button badges (there were 6 in total) are similar to others produced globally, but are slightly larger than the common Adam Joseph Industries versions that were available in the US. They can be clearly distinguished from their international counterparts by way of the subtle Bing Harris Sargood Ltd licensing information along the edge of the edge of the product.
Bing Harris Sargood was broken up in 1984, unfortunately only the year after it had begun manufacturing Star Wars collectibles, but many kiwi fans who were around when the Original Trilogy first came out locally will remember some of these NZ collectibles
Read our earlier full coverage of the Bing Harris Sargood NZ Return of the Jedi range here.