David Prowse, Darth Vader Actor, Passed Away Aged 85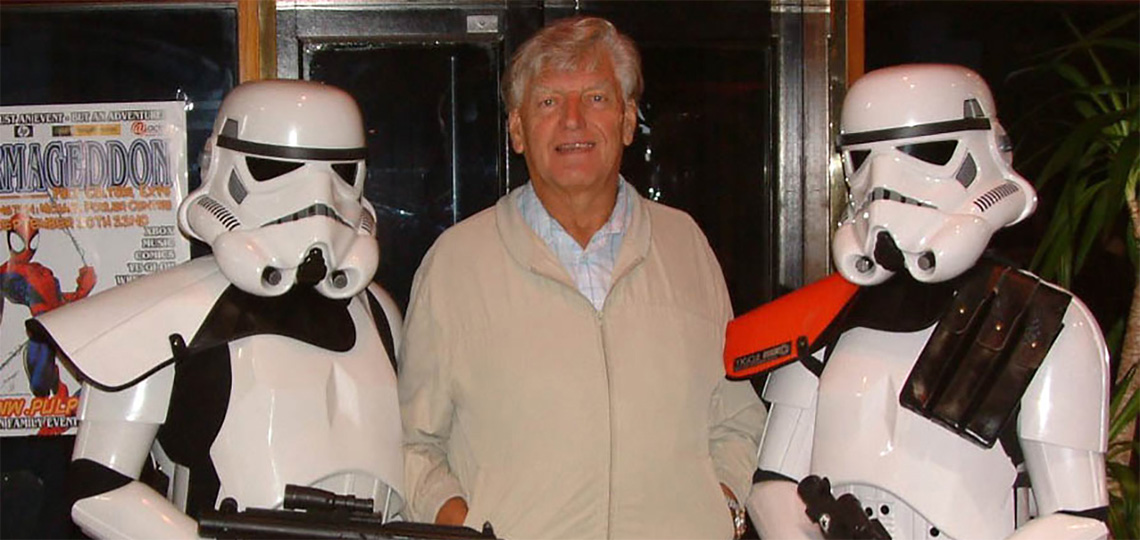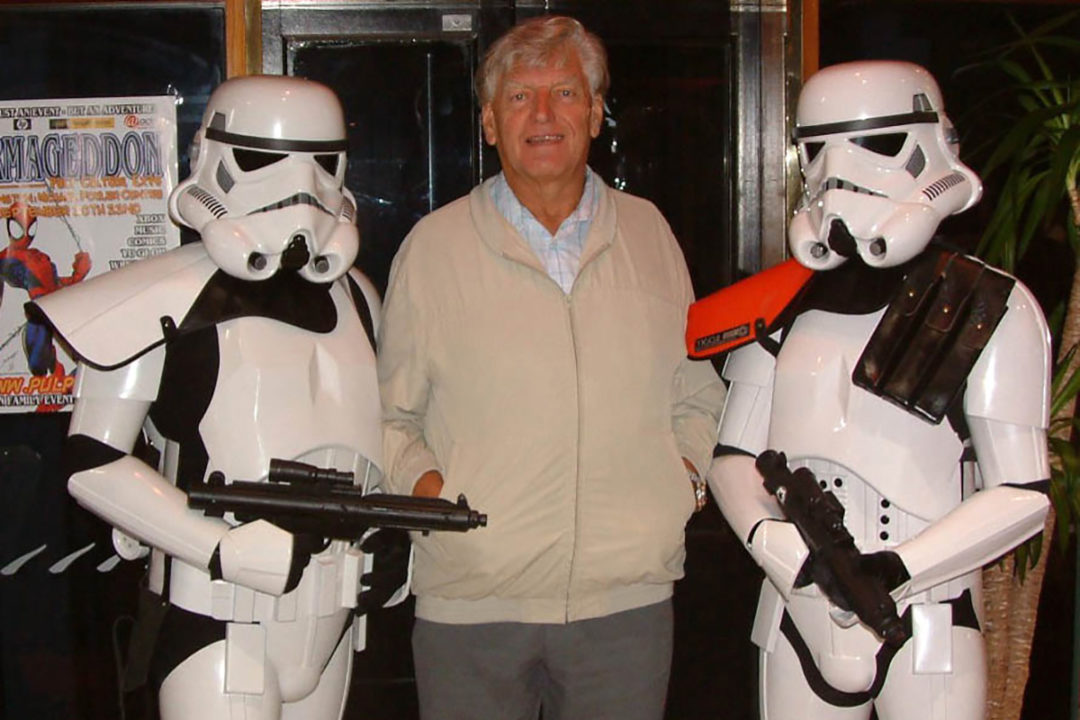 We are sad to report that, after a short illness, Original Trilogy Darth Vader actor Dave Prowse has passed away aged 85 (source: BBC.com).
Prowse's acting career spanned 5 decades. Prior to filling Darth Vader's armour in Star Wars Episodes 4-6, his weightlifting background and height of 6 feet 6 inches (1.98m) helped him get into acting roles in A Clockwork Orange, Doctor Who, Space 1999, and Hammer Horror films The Horror of Frankenstein and Frankenstein and the Monster from Hell. It was his role as Frank Alexander's bodyguard, "Julian", in A Clockwork Orange that bought Prowse to the attention of George Lucas, ultimately leading him to fill the iconic black armour of the Original Trilogy's Dark Lord of the Sith. Prowse was also very well known as the Green Cross Code Man in British road safety campaigns in 1975 – a charity and promotional role that lead to his appointment as Member of the Order of the British Empire (MBE) in the 2000 UK New Year Honours.
In 2003, many kiwi fans were fortunate to meet Dave, and get his autograph, when he attended the Wellington Armageddon convention as a celebrity guest.
He will always be remembered as the embodiment of one of the most significant screen villains of movie history.