Wellington Armageddon Expo 2003 Report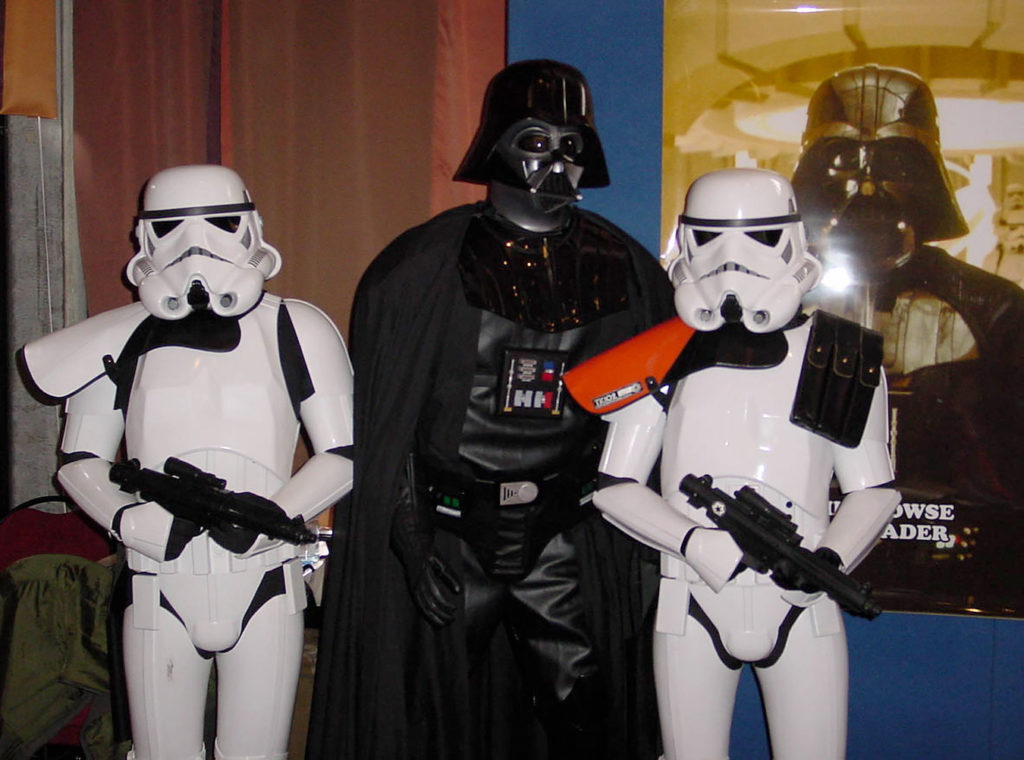 The 2003 Wellington Armageddon Expo took place over the weekend of 20th-22nd of September, at the Michael Fowler Centre in Wellington. It was made a particularly exciting event by the presence of not one, but two big Original Trilogy actors: David Prowse (Darth Vader) and Peter Mayhew (Chewbacca). Both Peter and David were signing autographs as well as appearing on the main stage to recount their Star Wars filming adventures. 501st Legion members (including yours truly) were privileged to be able to escort these two actors around the convention (and even host a dinner with them after hours). Both are enthusiastic storytellers, and put in a lot of effort to be accessible to the fans who wanted to meet with and talk to them.
As well as Star Wars actors David Prowse and Peter Mayhew, movie/television guests included Garrett Wang (Star Trek: Voyager). The other main theme of the convention strongly in the realm of Middle Earth, with extensive Lord of the Rings prop and costume displays presented by Weta Workshop.
Wellington Armageddon Expo 2003 Gallery: