Did You Know?… Star Wars Bread in 1997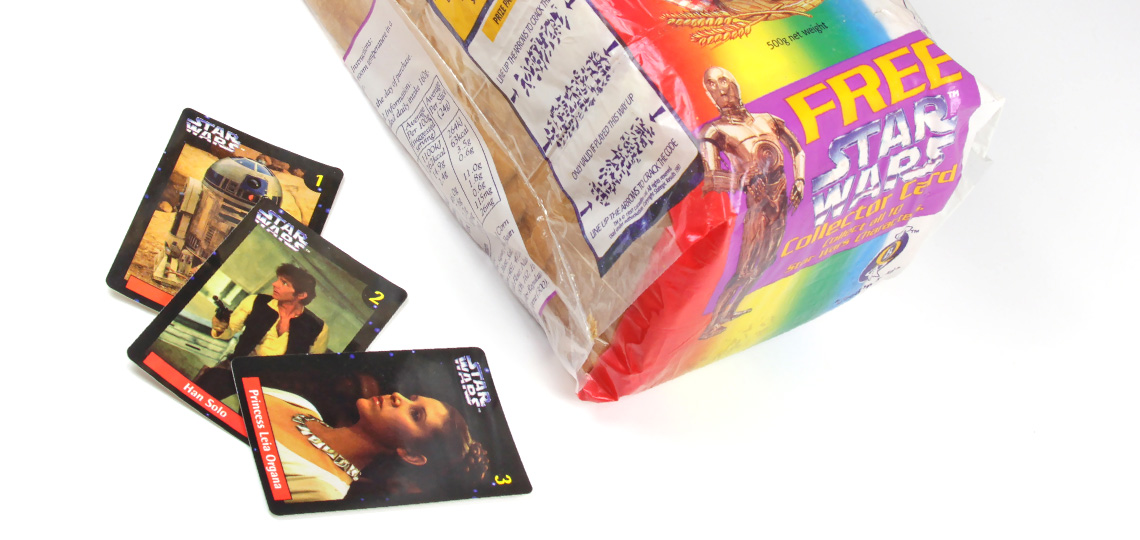 Did you know… back in 1997, to coincide with the availability of the Star Wars Original Trilogy on VHS, local breadmaker Quality Bakers ran a promotion, with collectible trading cards, and competition with the newly released Star Wars videos amongst the prizes (as well as instant awards of watches and yo-yos). The competition was topped with a $10,000 cash draw.
Each loaf of bread came with one of ten numbered cards (57 x 85mm in size) depicting our favourite heroes, and a couple of equally renown villains, from Original Trilogy movie scenes and publicity shots. 
Check out our full coverage of this Quality Bakers promotion and collectible cards.