Did You Know…? Star Wars Ice-Blocks for 10 cents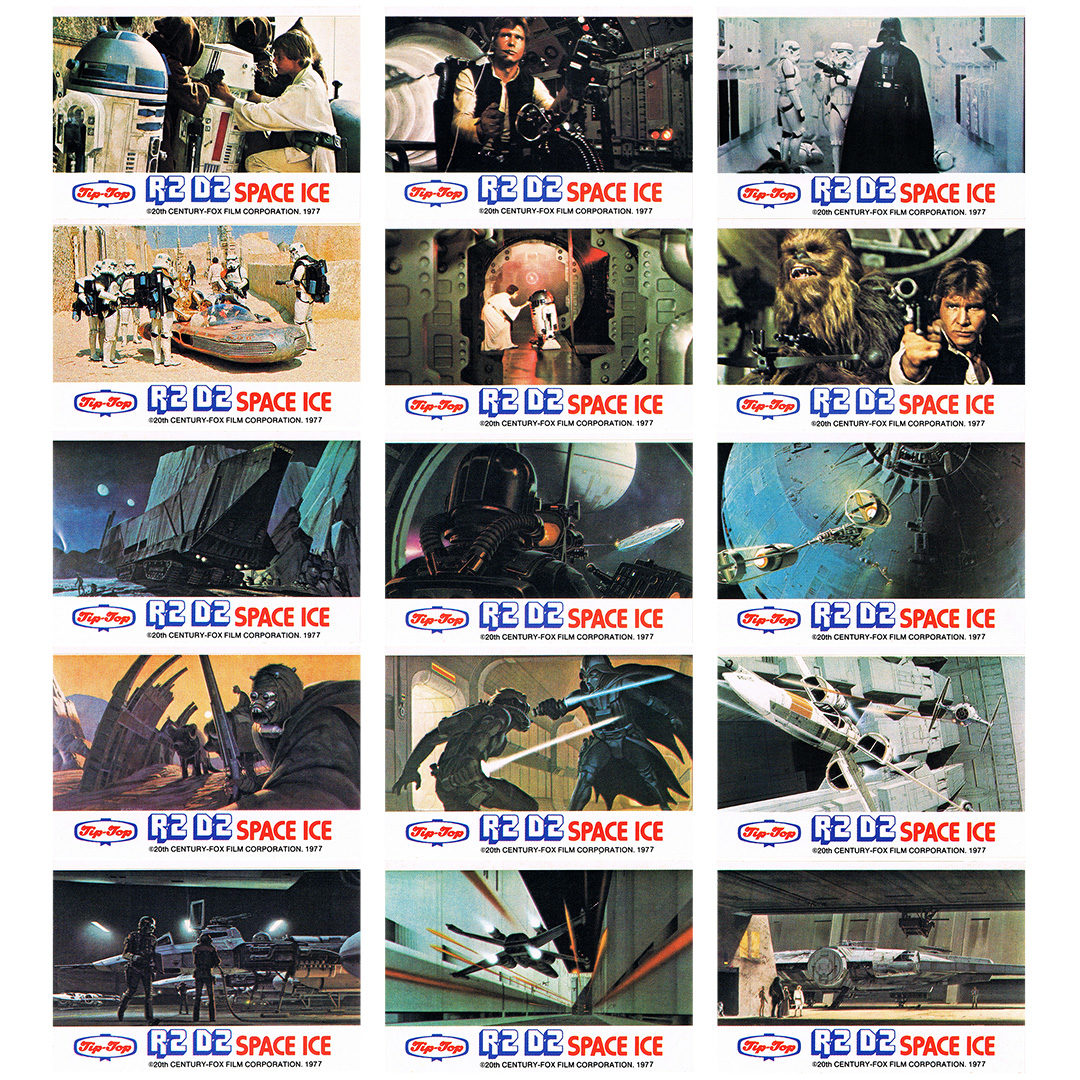 Did you know… over the summer of 1977-1978, the Star Wars ice-blocks from Tip Top Ice Cream cost a mere 10 cents? Each came with a sticker featuring either a publicity photo from the movie, or Ralph McQuarrie concept art – although the artwork was undeniably cool, many fans who were young collectors at the time will still find the red and blue logo text very nostalgic.
Read more about the R2-D2 Space Ice stickers and other Tip Top Ice Cream Star Wars collectibles.