Movie Popcorn and Drink Promos in NZ Cinemas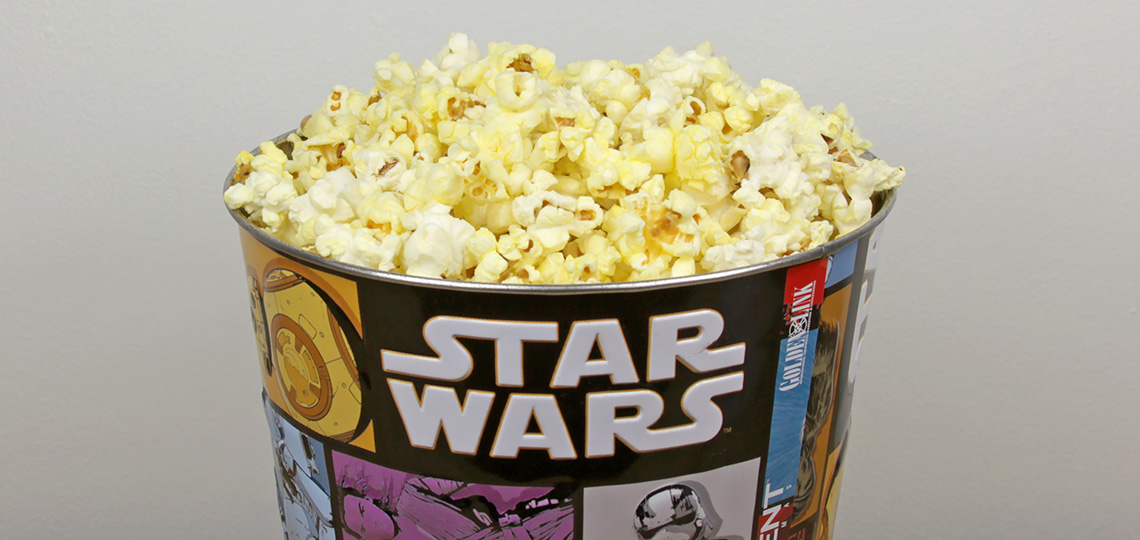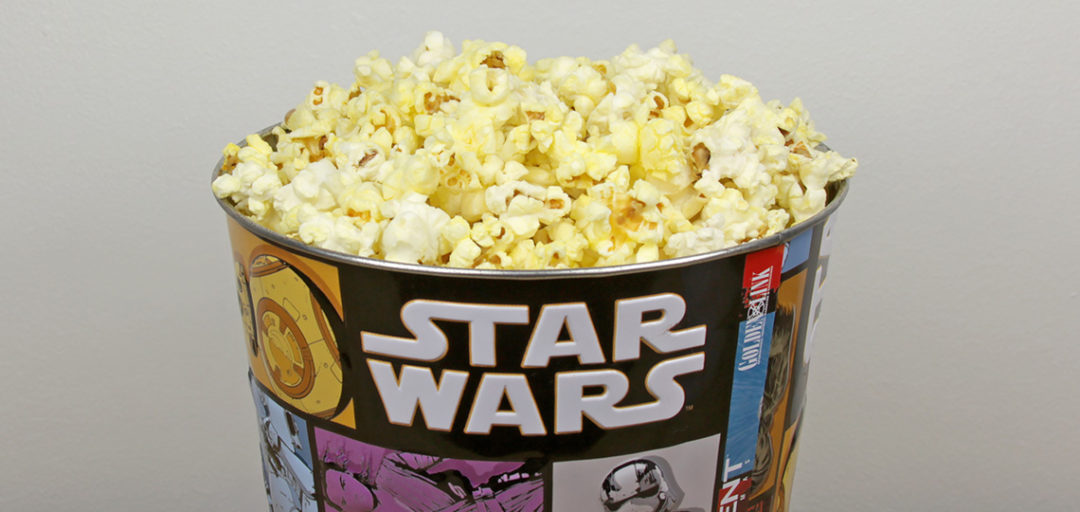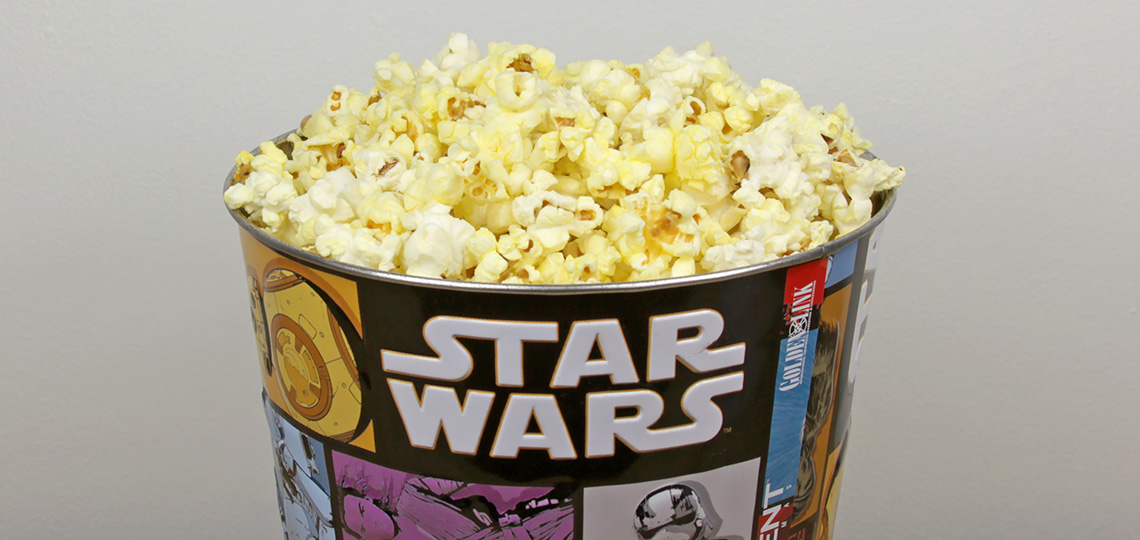 Today we take a look back on the array of popcorn buckets and soft-drink cups available during the release of Star Wars movies over the last five years. Star Wars films are, in many ways, the ultimate popcorn movies, so it's no surprise that theatres make use of this sort of tie-in promotion.
Most of the tin popcorn buckets, and plastic sculptural drinking vessels are manufactured in China, and have been used by theatre chains around the globe.
In reverse chronological order, here are highlights from Event Cinemas and Hoyts Cinemas in New Zealand. What souvenir items did you pick up when watching Star Wars movies on the big screen?
The Rise of Skywalker, Event Cinemas
The giant R2-D2 combination popcorn bucket/soft drink vessel is perhaps the ultimate theatre food promo item. It sold out surprisingly fast, considering the price (which was actually considerably cheaper in NZ than the price fans were charged in other countries like Australia and the US). Also available were four different soft-drink cups featuring Kylo Ren, a First Order stormtrooper, C-3PO, or a Sith Trooper. Read more.
Solo: A Star Wars Story, Hoyts Cinemas
The character-based imagery around this Solo: A Star Wars Story popcorn bucket is very cool, but the metal lid with embossed Millennium Falcon literally and figuratively tops off this collectible product.
The Last Jedi, Event Cinemas
This shoulder strap popcorn bucket was one of the promo items available for The Last Jedi… it featured BB-9E, whose role unfortunately ended up being a little minimal in the final cut of the film.
The Last Jedi, Hoyts Cinemas
Matching designs on these Hoyts promo cups and buckets have both light side and dark side montage graphics wrapped around their circumference.
Rogue One: A Star Wars Story, Event Cinemas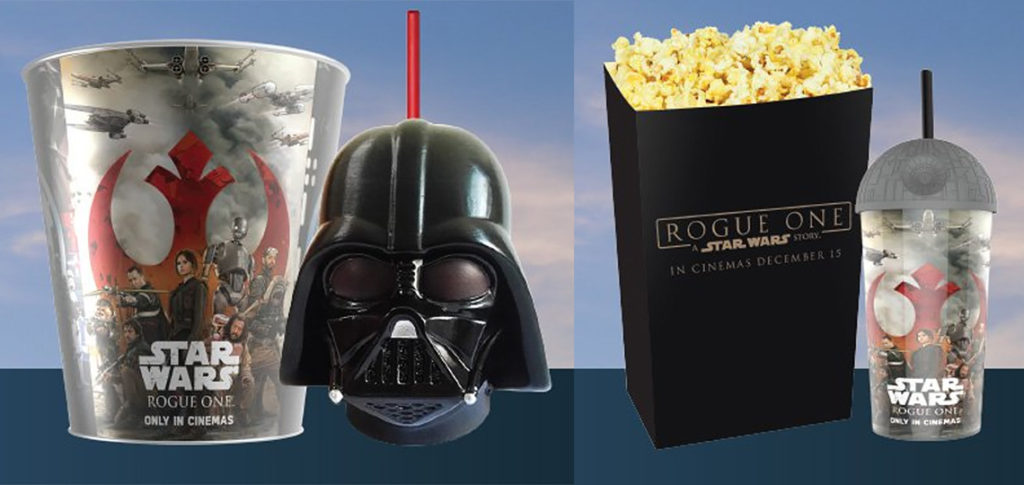 For Rogue One: A Star Wars Story, Event Cinemas had a couple of combo options – metal bucket with Darth Vader helmet cup, or Death Star cup with bagged popcorn. Read more.
The Force Awakens, Event Cinemas
The colourful line-art graphics on both these buckets and cups for The Force Awakens also include the Event Cinemas logo alongside the Disney/Lucasfilm copyright info.
The Force Awakens, Hoyts Cinemas
BB-8 featured heavily in the promo items available at Hoyts, with matching orange-detailed graphics on both the cup and popcorn bucket.