Did You Know…? Red-Eyed C-3PO in 1977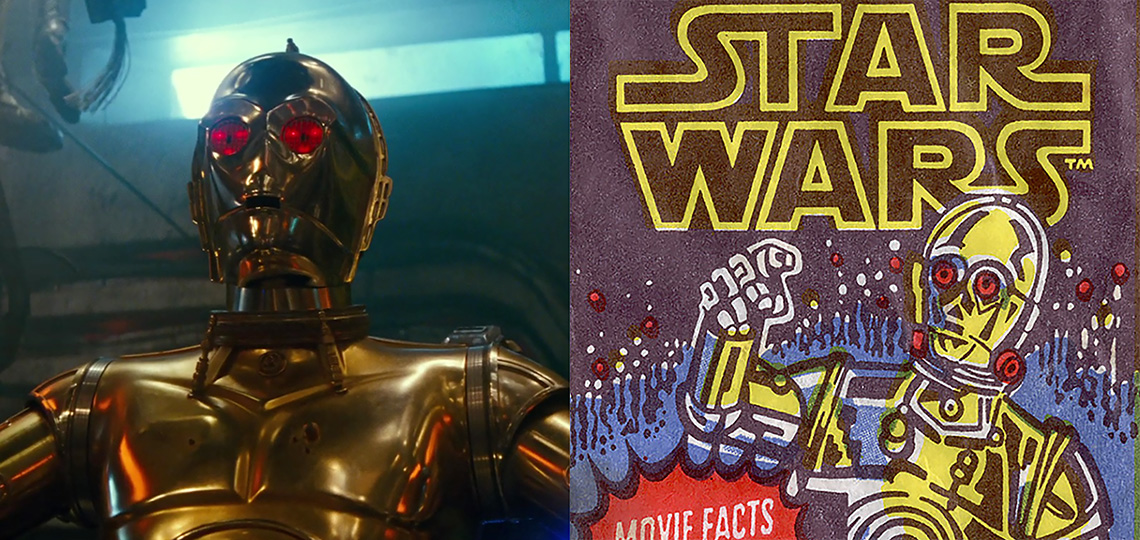 The image of C-3PO with glaring red eyes in the Episode 9: The Rise of Skywalker D23 Expo footage was striking, and raises many questions. Did you know, however, that that he has previously been portrayed with vermilion photoreceptors, probably just as a random artistic/printing decision, on the wrapper of the 1977/1978 bubblegum trading cards from Topps (released in New Zealand by local company Allens and Regina)?
Check out our earlier coverage of the NZ Allens and Regina bubblegum cards, and our gallery of images from the Episode 9 D23 Expo "Sizzle Reel".
Celebrate the Allen's and Regina bubblegum cards with apparel from the SWNZ Merch Store.