Star Wars Costumes at Armageddon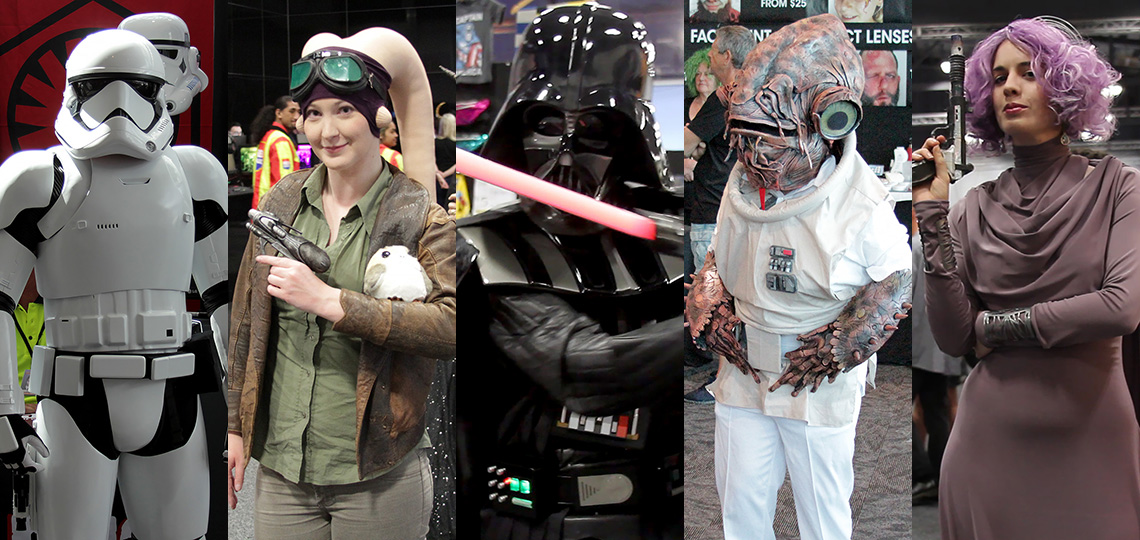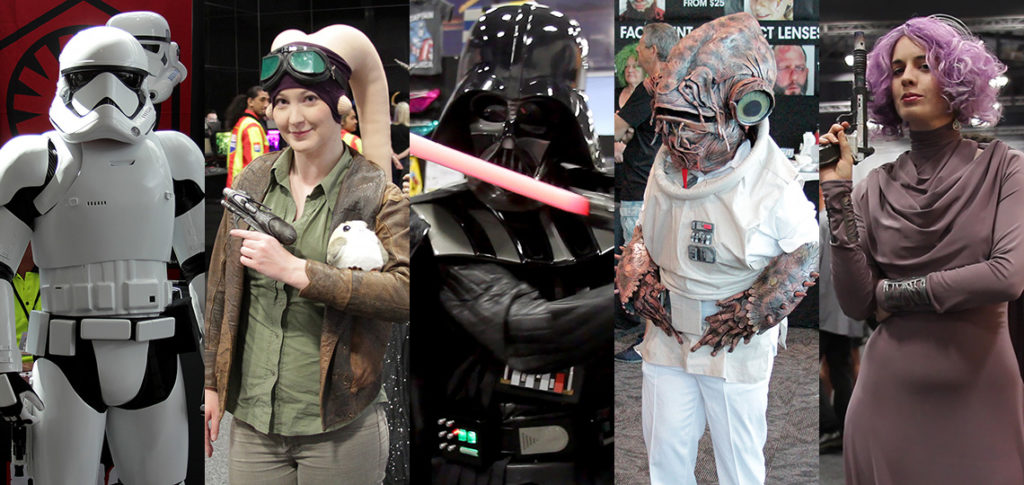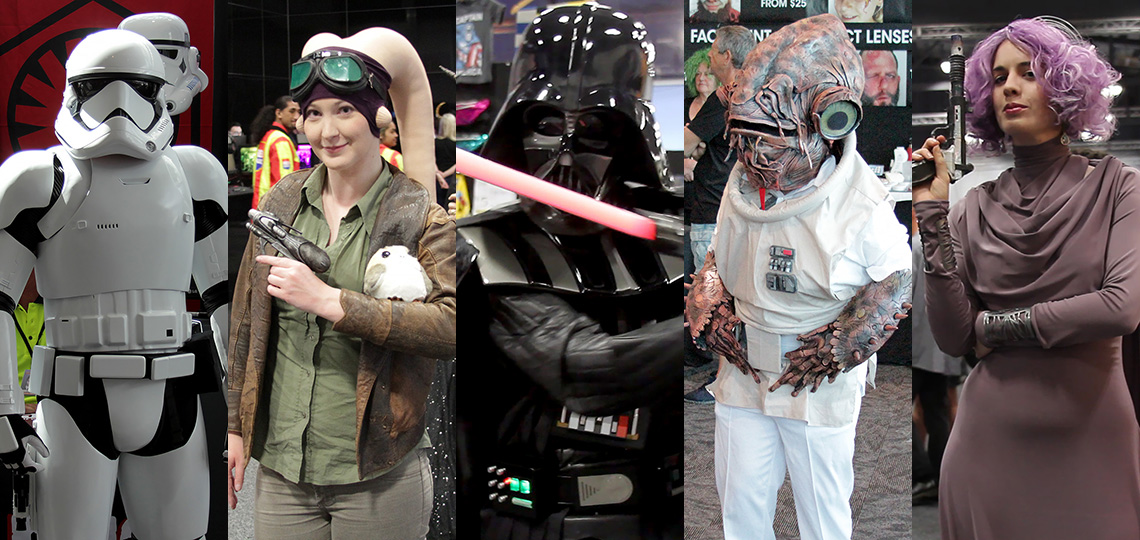 The Auckland Armageddon Expo took place at the ASB Showgrounds in Greenlane from Friday 19th October through to Monday 22nd October 2018. The weather was great, allowing attendees to spill outside into the open areas, and Star Wars fans were abundantly visible in all manner of movie-themed apparel and costumes. It has been superb to witness the fan participation aspect of local conventions grow over the span of their history in New Zealand, and this past Armageddon Exp had a great vibe with many kiwis representing their passion for Star Wars by costuming as their favourite characters.
The established international costuming clubs (501st Legion, Rebel Legion, Mandalorian Mercs, Galactic Academy) were present in force, collecting for the Breast Cancer Foundation NZ, but there was also no shortage of individual fans, groups of friends, and families donning their often hand-constructed costumes to embrace the escapism that the hobby and the expo offered. We went out of our way to catch up with as many Star Wars cosplayers as we could spot, and have assembled the resulting photos into the following gallery. We saw all sub-genres of the Star Wars galaxy being portrayed, including Original, Prequel, and Sequel Trilogies, as well as Star Wars Story movies, television series, games, other expanded universe material, and custom interpretations. If you happen to spot yourself, or if you've got pics of any additional costumed Star Wars fans that we missed, feel free to comment below.
Join in the discussion about Auckland Armageddon Expo 2018, with other local Star Wars fans, in the SWNZ Message Boards.
If you want to find out more about Star Wars costuming in New Zealand, check out our earlier article on local Star Wars costume clubs, and/or head on over to the Costuming section of the SWNZ Message Boards.
Auckland Armageddon 2018 Costume Gallery