Star Wars Band-Aids (Again)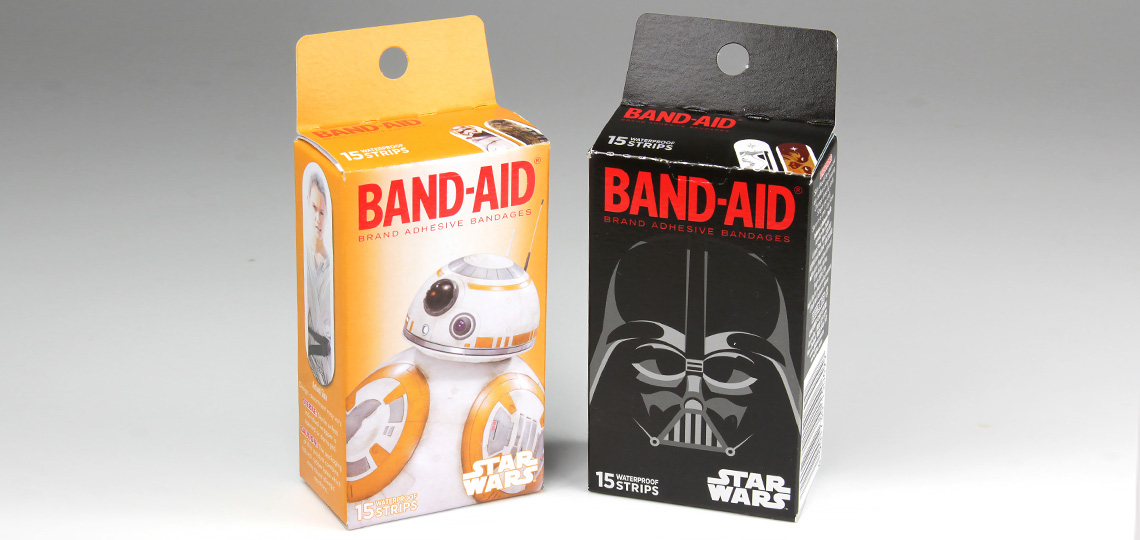 Although not a brand new product, this The Force Awakens version of the licensed Star Wars Band-Aids has eluded me until I recently found it at a local Countdown Supermarket. It is an Australasian product (from Johnson & Johnson Pacific, with Aus and NZ contact details on the packaging), and we previously saw an Original Trilogy packaged version on supermarket shelves.
The box contains 15 kid-sized sterile plasters. In contrast to the earlier released set, there are more designs on the plasters themselves, and both those images and the images on the external box are photographic representations of movie characters (whereas the Original Trilogy product had simplified artistic renditions).
If you have children who would benefit from the extra-healing placebo power of Star Wars-themed sticking plasters, check your local supermarket.