Taurus Star Wars Coke Cups (1977/1978)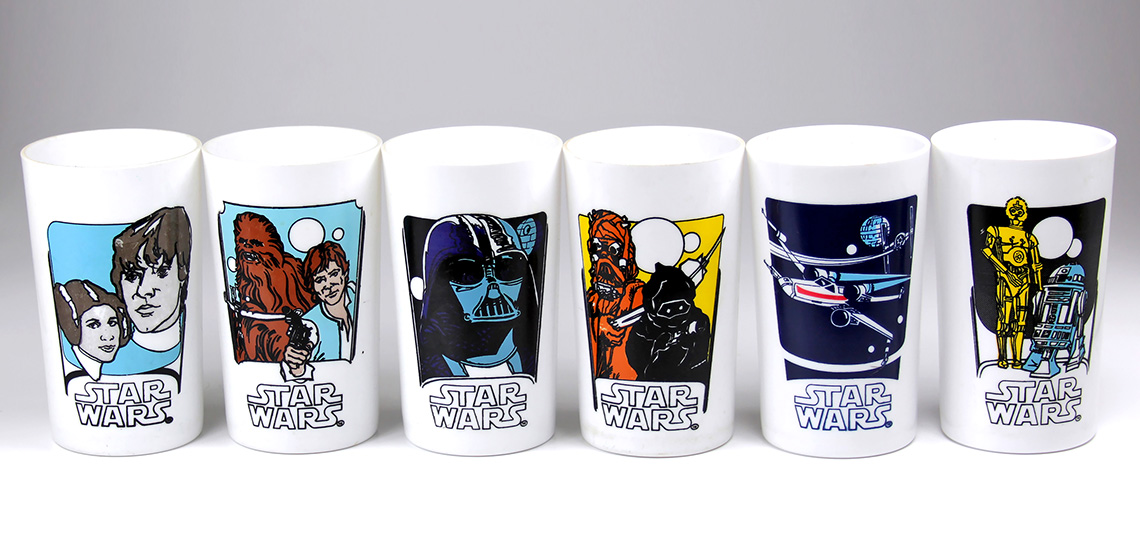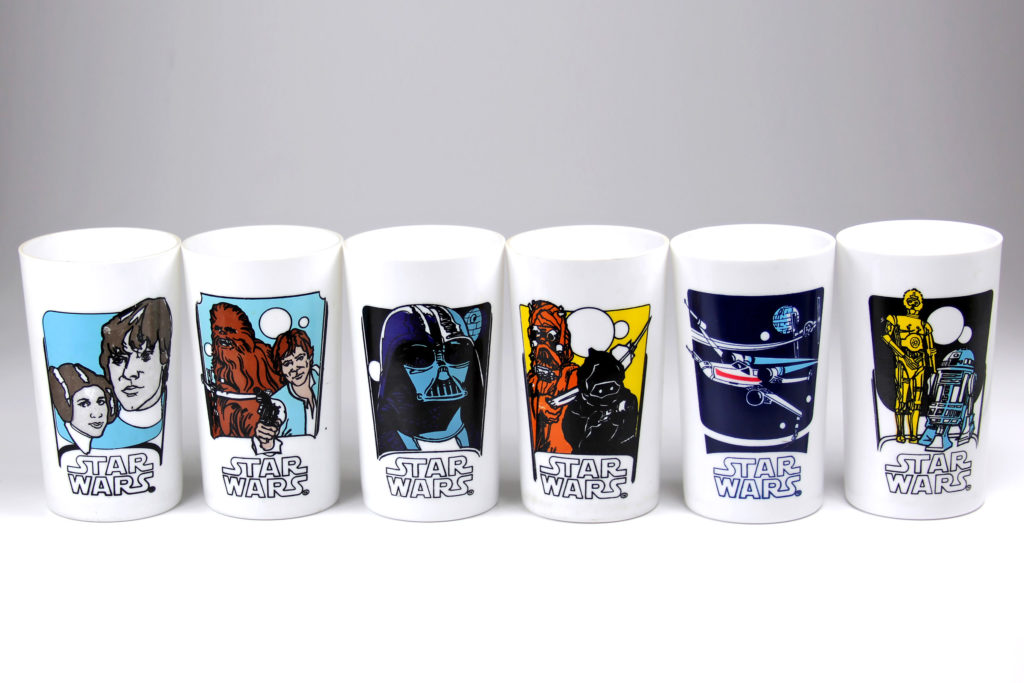 These plastic Star Wars Coca-Cola cups, from late 1977/early 1978, exist in the collections of a few fans, but historically have been associated with a bit of mystery about their origins and availability.
We know they were manufactured by West-Auckland injection moulding company Taurus Plastics Limited (incorporated in 1971, now known as T.C.I. New Zealand Limited). This is the same company that many kiwis will recognise as the one responsible for your classic school ruler with the Taurus bull logo on it. Taurus Plastics make, to this day, homewares, outdoor and garden products, and school/office stationery. In the '70s, they produced a couple of movie tie-in cups using the same moulds as this Star Wars set. As well as this Star Wars series, they were known to produce a set of six tumblers produced in 1978 through Pizza Hut restaurants to commemorate the release of Superman.
There are 6 cups in the series that we have solid evidence for (as pictured on this page). They feature graphics similar to that used on plastic cups released in the US through 7-Eleven stores, but the overall design of the products differ in a number of ways. The NZ cups are smaller, with less taper, are constructed from a thicker plastic, and only have printing on one side (unlike the US cups which had a text description on the reverse side of the product). Although the US series had 8 different designs, it is not clear that all of the designs were used in New Zealand. This is a common phenomenon, wherein a New Zealand version of a series of collectibles is only a subset of the related US series (such as the Allen's and Regina trading cards, and other fast-food restaurant promotional items). The New Zealand cups have the Taurus logo and name on their base, as well as the Coca-Cola catchphrase "Coke adds life".
These cups could be purchased at Pizza Hut restaurants, filled with Coke, Leed, Fanta or L&P, for about 30c each. It is possible that they were also available at KFC restaurants. Although there has been some discussion amongst fans that these cups were available at Georgie Pie, this doesn't seem to be the case given that at the time Star Wars was released in New Zealand, Georgie Pie only had a single branch, in Kelston, Auckland (it's second branch opened in April 1978), and it didn't start doing movie tie-in promotions until some time later.
These minimalist cups, with their simplified Star Wars imagery, are great vintage kiwi collectibles, particularly given their connection to a longstanding NZ brand. They are surprisingly robust, and even the printed graphics seems to survive on most specimens over the decades. They still show up on the secondary market from time to time – definitely worth grabbing if you see 'em.
Taurus Star Wars Coke Cups Gallery