'Solo' Toy Report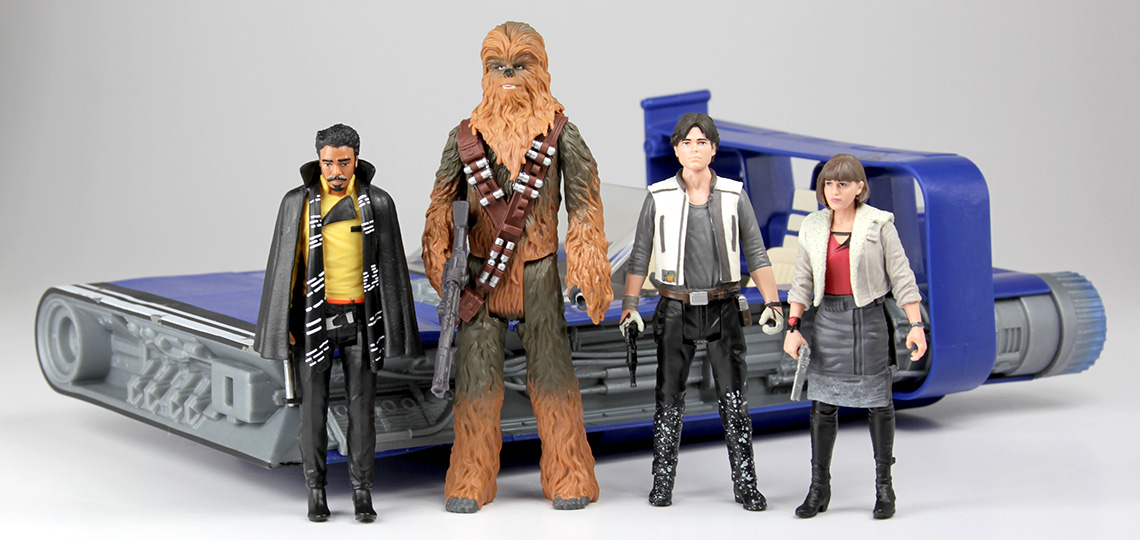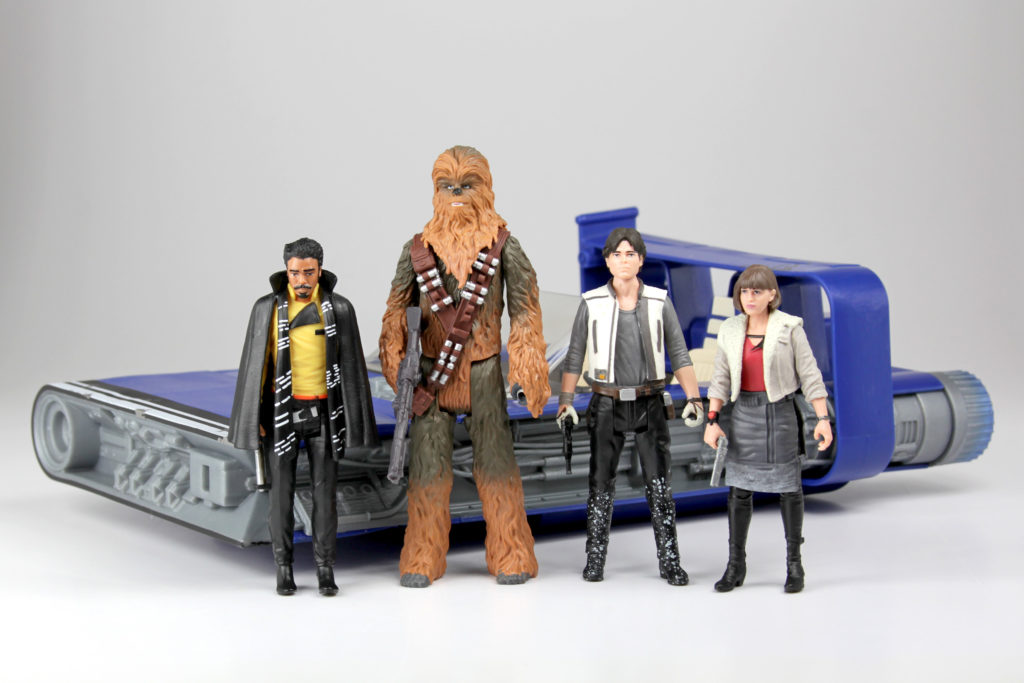 Yesterday, action figures, creatures, and vehicles from the Solo: A Star Wars Story movie began to hit the shelves of retailers around New Zealand. We took a look at how this all appeared on the shelves of toy stores and department stores – in the wild, so to speak – and now today we'll take a bit of a look at some of the unpackaged toys themselves.
The products available to date are basically all from Hasbro or Lego. We can expect some from Mattel (Hot Wheels) and Funko (Pop! vinyl figures) to show up some time soon. As well as collectibles specific to the Solo movie, we also saw a few new versions of previously released toys that have been upgraded to new Force Link 2.0 functionality, and the first wave of The Vintage Collection multi-articulated action figures, featuring characters drawn from all Star Wars movies. New 6″ Black Series figures are also expected shortly, but there is a lot of global competition for the limited supply of those, so there may be a bit of a delay before they hit the shelves of branches of The Warehouse.
Hasbro 5-point-of-articulation single figures:
Qi'ra (Corellia)
Chewbacca
Range Trooper
Stormtrooper (Mimban)
K-2SO
Luke Skywalker (Jedi Master)
Maz Kanata
Hasbro 5-point-of-articulation 2-packs:
Lando Calrissian with Kessel Guard
Rose Tico (First Order disguise) with BB-8 and BB-9E
Qui-Gon Jinn and Darth Maul
Force Link 2.0 Starter Pack:
Force Link 2.0 Starter Pack with Han Solo figure
Only a couple of new vehicles have been released – specifically, Han Solo' s already fairly iconic M-68 landspeeder, and Enfys Nest's swoop bike. Also in the "deluxe figure" range is a new The Empire Strikes Back Wampa with Luke Skywalker, which is predicted to be pretty popular.
Deluxe figures with vehicles/creatures:
Enfys Nest with swoop bike
Wampa with Luke Skywalker
Rathtar with Bala-Tik
Vehicles:
Han Solo's M-68 speeder with Han Solo (Correlia)
A-Wing with Tallie Lintra
Millennium Falcon (NB: not designed to hold 3.75″ action figures)
Hasbro 12″ figures:
Qi'ra (Correlia)
Imperial Patrol Trooper
Kylo Ren
Speaking of popular, the Vintage Collection figures are flying off the shelves. These seem to have been distributed in fairly low numbers, with most retailers only opening a single case of them when the shelf date hit yesterday.
The Vintage Collection, wave one:
Rey (Jakku)
Kylo Ren
Jyn Erso
Hoth Rebel Soldier
Supreme Commander Snoke
First Order Stormtrooper
If you would like to join in discussions with fellow kiwi Star Wars fans about the new toys, find out up-to-date reports on product availability on a regional basis, and/or show off what you purchased from the new ranges of collectibles, head on over the SWNZ Facebook Group.