'Solo' Figures and Vehicles Released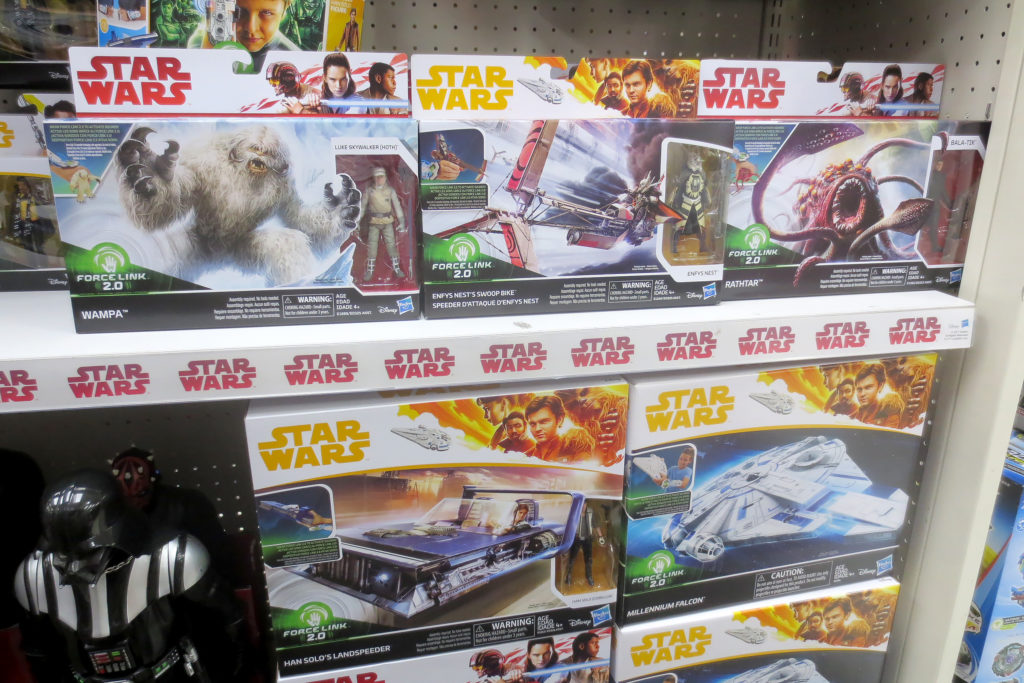 A flurry of toys from Solo: A Star Wars Story, and new The Vintage Collection figures from Hasbro, have started to hit the shelves of retailers around New Zealand.
Included in the newly available range are the first 2018 wave of TVC figures, single and double figure packs of characters from Solo, creatures (including a new Wampa, and re-packed Rathtar with ForceLink 2.0 functionality), vehicles from Solo (and a repacked A-Wing with ForceLink 2.0 functionality), and role-play items including the Hasbro Darth Vader helmet.
The photos on this page are from a number of stores around the North Shore of Auckland. For up-to-date reports of product availability from around the country, keep an eye on the SWNZ Facebook Group. Items have been shelved pretty promptly at branches of Farmers, and are progressively being rolled out to branches of The Warehouse (who will also be getting the latest wave of 6″ Black Series figures shortly). SWNZ affiliates Toyco have created a new landing page for all of the Solo products here. Most items are also available from Mighty Ape at this link, and Toyworld.
Also hitting shelves are new Solo Lego sets (we took a look at these a few days back), and soon we'll hopefully see Funko Pop! vinyl figures and new Hot Wheels products from Mattel. Yakface.com has a good summary of the collectibles that are coming out for the Solo: A Star Wars Story movie – check out their listing here.
Stay tuned to SWNZ, as we'll soon be taking a closer look at some of the new Solo toys, and will continue to report as further new collectibles make their way into the country.