SWNZ News Digest – 16 February 2018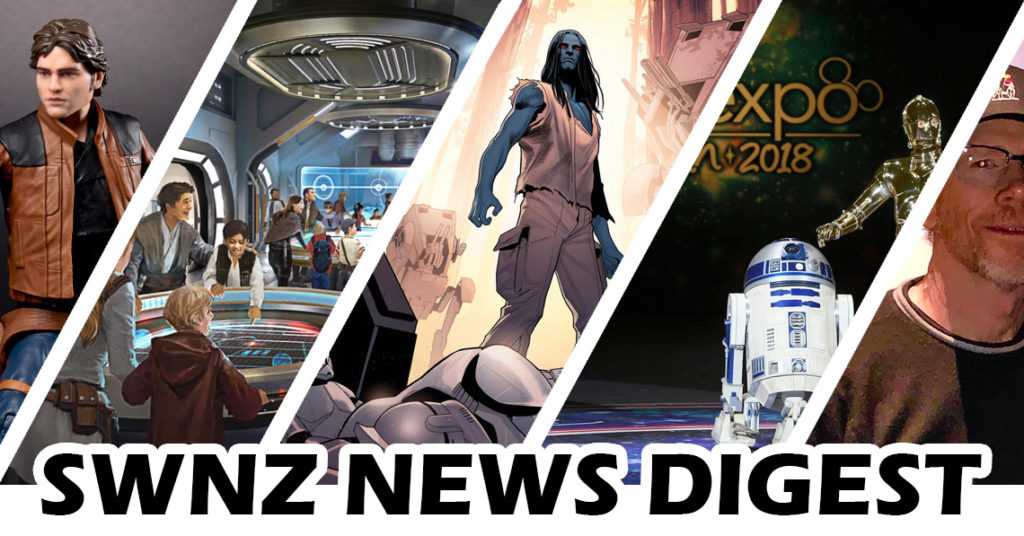 Welcome to the SWNZ News Digest, where we keep you up to date with all the recent official Star Wars news headlines and links, in case you missed them, or because they are exciting enough to re-visit.
---
Thrawn Comic Preview
Thrawn, Part I, the first issue of the six-part miniseries comic adaptation of Timothy Zahn's Thrawn novel, came out this past week. ComicBookReview.com have compiled an article with previews of some internal pages and the cover variants expected. Read their coverage here.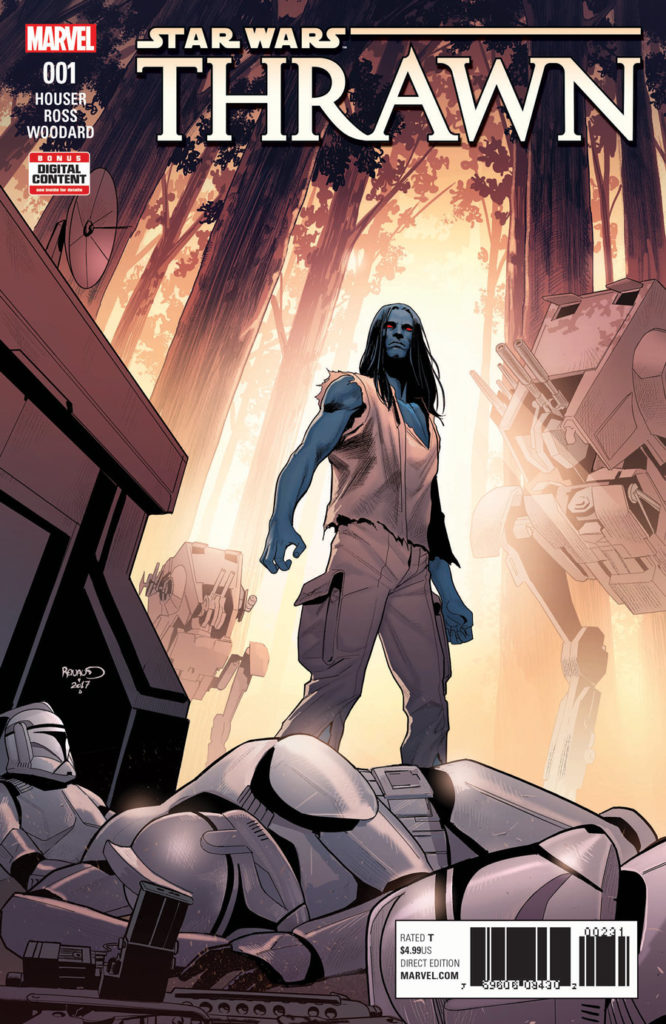 ---
Star Wars Disney Resort Mention at D23 Japan
The Disney D23 Japan 2018 Expo concluded during the past week. Although they didn't go into much detail beyond what we already know, the planned immersive Star Wars-inspired resort (to be built at Walt Disney World) did get a mention, wherein we learned that it "will be seamlessly connected to Star Wars: Galaxy's Edge at Disney's Hollywood Studios". This is assumed to mean that it will reference the Outer Rim planet Batuu, and the adventures one can expect to encounter there.
Read the full spiel at Disney Parks Blog here, and on StarWars.com here.
Batuu, the planet on which Disney's "Star Wars Land" Galaxy's Edge is located is described as follows. Read the full, original announcement from 2017 here.
This remote outpost on the galaxy's edge was once a busy crossroads along the old sub-lightspeed trade routes, but its prominence was bypassed by the rise of hyperspace travel. Now home to those who prefer to stay out of the mainstream, it has become a thriving port for smugglers, rogue traders and adventurers traveling between the frontier and uncharted space. It's also a convenient safe haven for those intent on avoiding the expanding reach of the First Order. While Batuu may be new to us, it is clearly already familiar to many characters from the Star Wars saga as a stepping off point for epic adventures.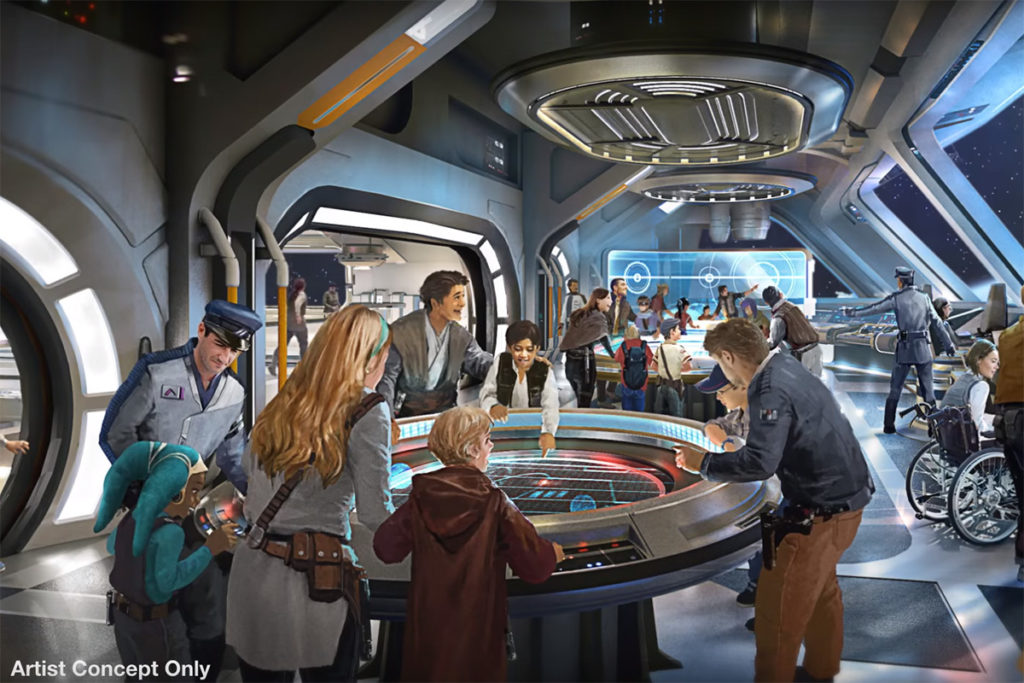 ---
Episode IX Filming Start Date
Episode IX (and, of course, The Force Awakens) director JJ Abrams made an appearance at the Disney D23 Japan 2018 Expo by way of a recorded video greeting. In that message, Abrams revealed that he was "hard at work co-writing Episode IX before directing it this summer." That is, we can expect principal photography to commence in the southern hemisphere Winter (June-August). You can read the original article describing this significant snippet at ComicBookMovie.com.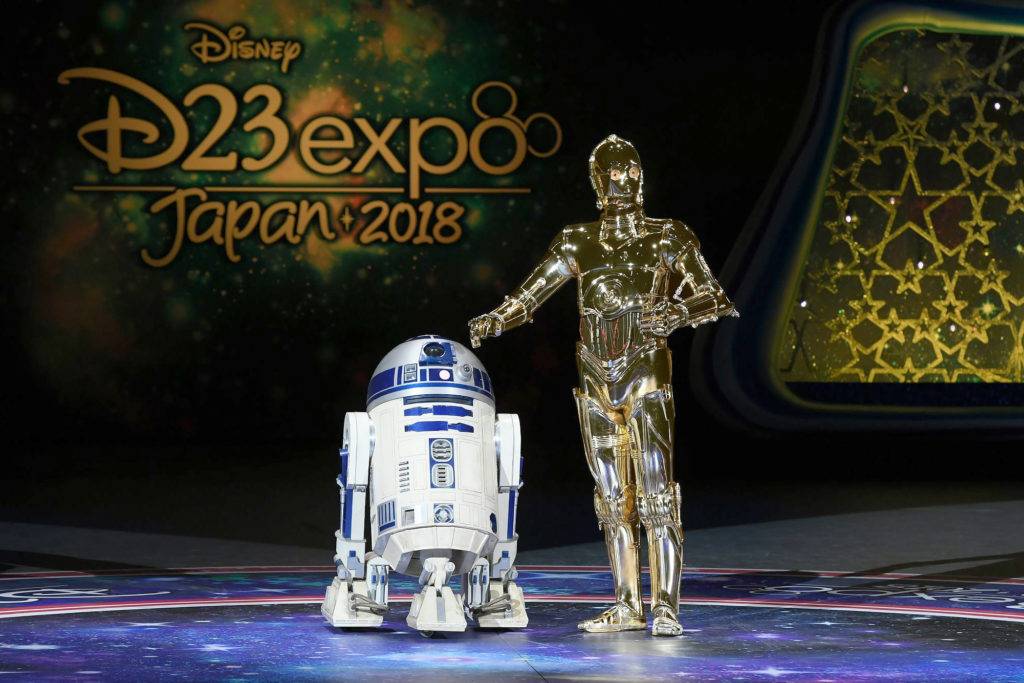 ---
Lawrence and Jon Kasdan Talk 'Solo' in EW
Continuing their coverage of Solo: A Star Wars Story, Entertainment Weekly recently talked to Lawrence and Jon Kasdan (writers for Solo) about their style and content influences for the upcoming standalone movie. In particular, the article takes a close look at the extent to which the following movies played a part in the inspiration for Solo: A Star Wars Story – Treasure Island, Heat, Unforgiven, The Big Lebowski, Gangster no.1.
Perhaps even more interesting than that though, is this little quote, buried in the middle of the page…
Even before Lucasfilm was sold to Disney in 2012, launching a renaissance of galactic storytelling, Lawrence Kasdan had signed on to put together a Han Solo-centric movie. Then he was brought aboard Episode VII, and that became all-consuming.
Read the full article on the Entertainment Weekly website here.
Check out SWNZ's previous coverage of the Entertainment Weekly Solo articles in last week's SWNZ News Digest.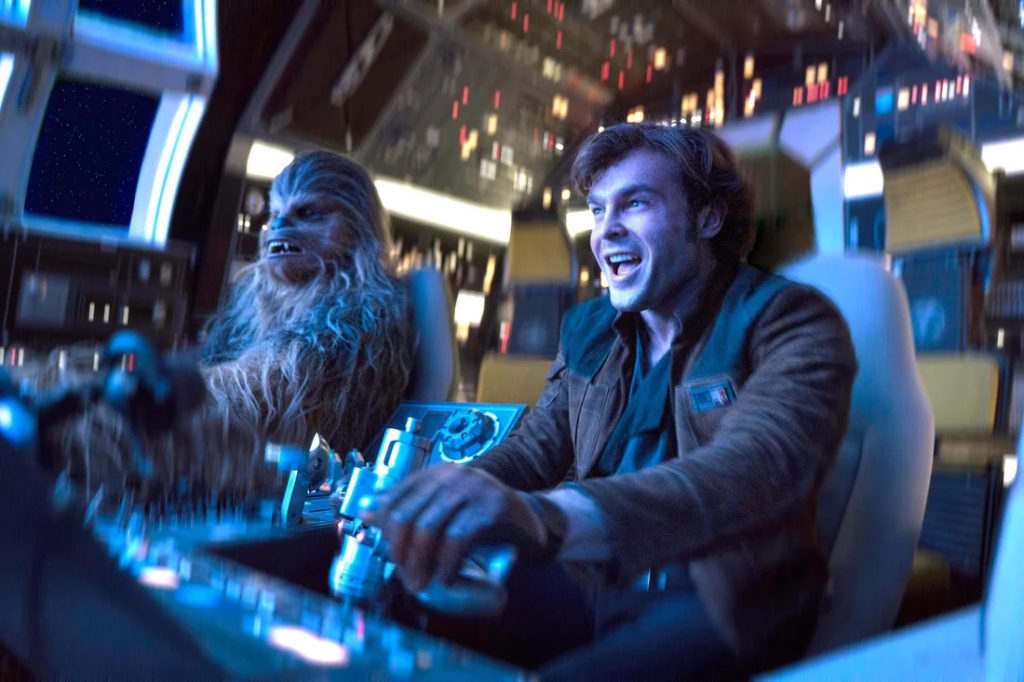 ---
Solo TBS6 Figures Revealed
i09 gave us an exclusive glimpse at the first wave of TBS6″ figures from Solo: A Star Wars Story. That wave will include Han, Lando, Qi'ra, and an Imperial Range Trooper. Read their full article with hi-res pics here.
We may get more info about upcoming action figures in various scales, as well as other toys, from the New York Toy Fair, which takes place 17 Feb 2018 – 20 Feb 2018 (i.e., takes place from this Sunday, 18 Feb, NZT).
---
EW Reveals Solo 3.75″ Figures and LEGO
A few sources, including some publicity shots from Hasbro, have revealed the figures and Millennium Falcon vehicle that we can expect to see first from Solo: A Star Wars Story. The first story to break on this topic came via Entertainment Weekly, who also covered the LEGO Millennium Falcon and mini-figures: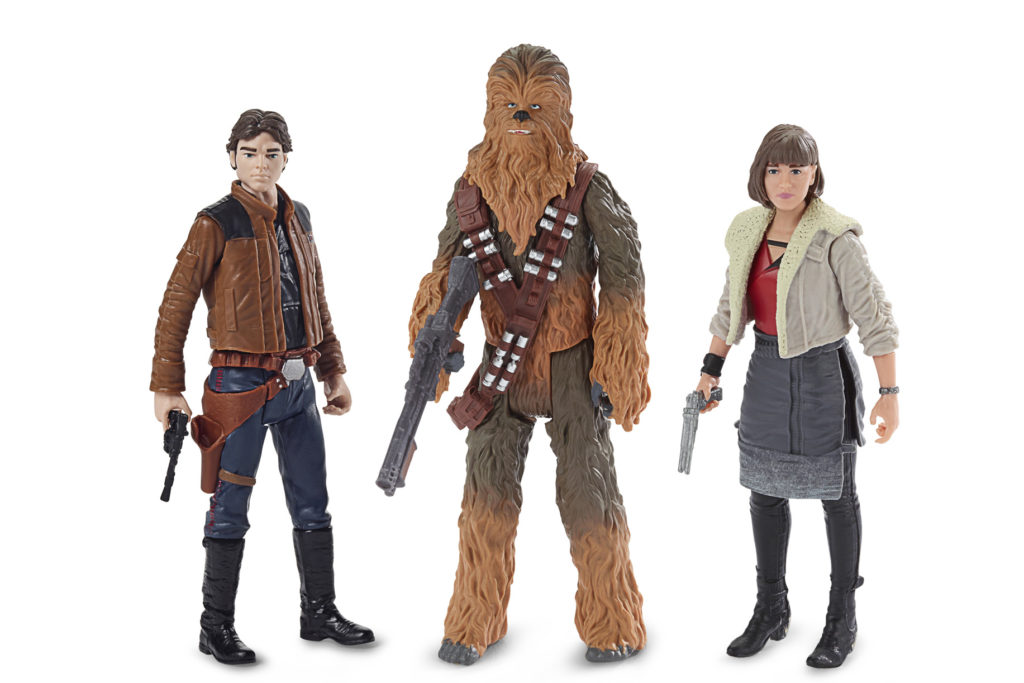 ---
Ron Howard Tweets
This weeks trivia via Ron Howard's Twitter account Jon Favreau is "voicing a very cool & important alien character for Solo". This was in response to a tweet from Favreau, who posted a pic of himself along with Howard and Solo writer Lawrence Kasdan.
---