SWNZ News Digest – 09 February 2018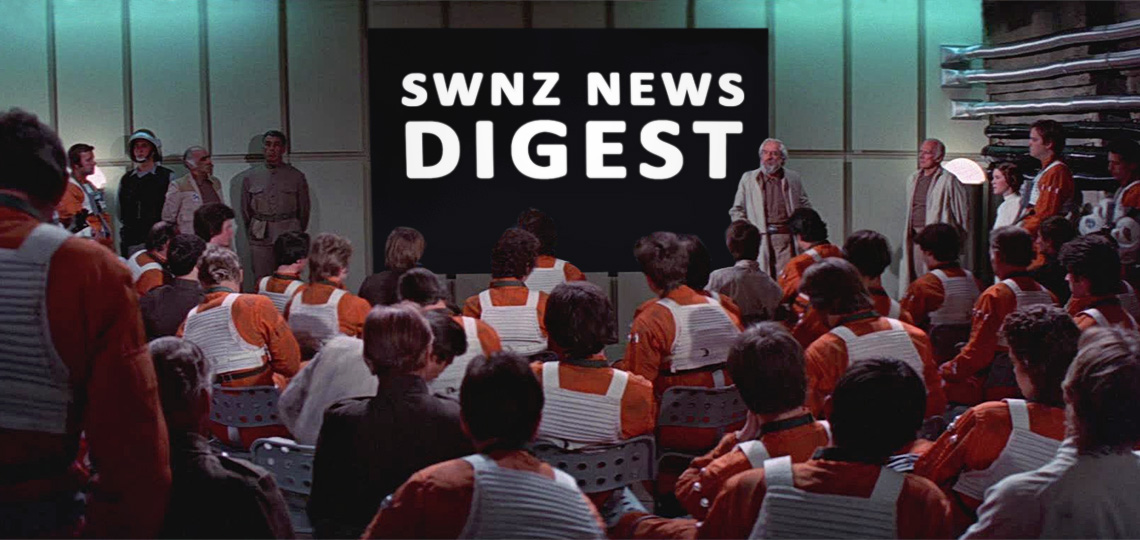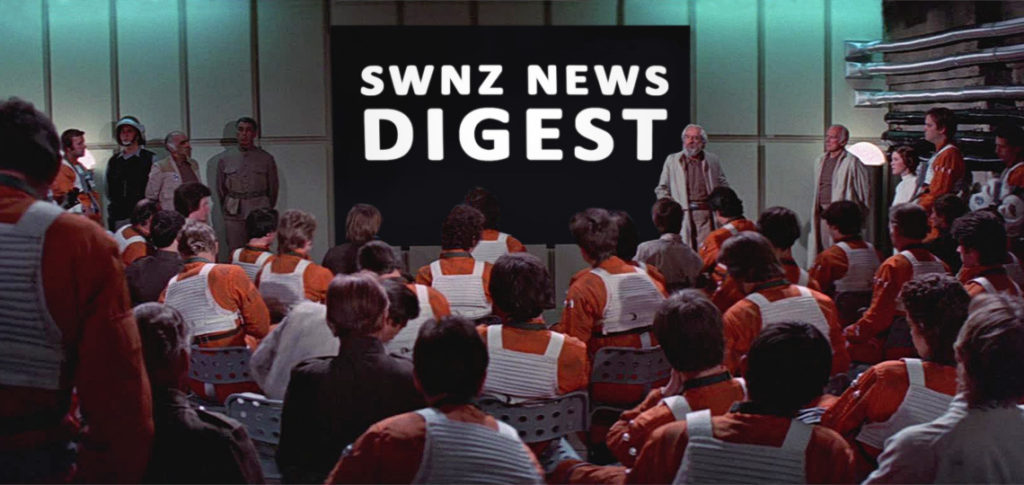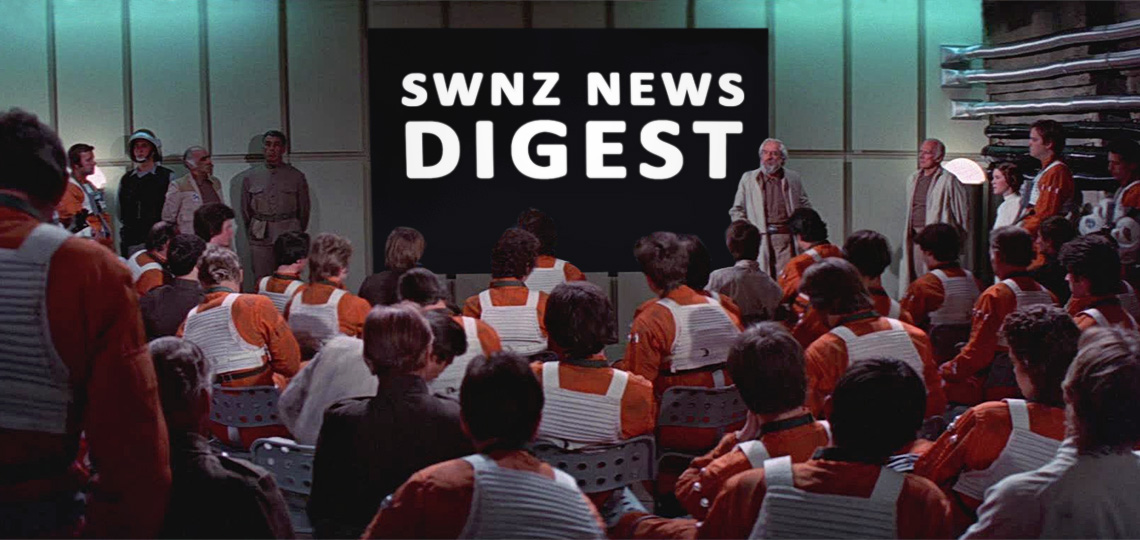 Welcome to the SWNZ News Digest, where we keep you up to date with all the recent official Star Wars news headlines and links, in case you missed them, or because they are exciting enough to re-visit.
---
New Movies and New Television Shows!!
A couple of announcements came out on Wednesday that are certainly worth the exclamation marks in the heading – at a recent financial presentation to Disney stockholders, Disney CEO Bob Iger revealed that a new series of films will be developed (that is, in addition to the expected Episode IX, possible Kenobi film, and Rian Johnson's confirmed new trilogy), and that they have several television series in development, which will be released through Disney's soon-to-be-launched streaming/digital platform (that content service is expected to go live late 2019).
Creators of the Emmy Award-winning television series Game of Thrones, David Benioff and D.B. Weiss will write and produce the new series of Star Wars films.
Read the announcement about the new Star Wars movies on StarWars.com, and a report on the television series at HollywoodReporter.com.
---
Official Solo: A Star Wars Story Sub-Site Launched
The official StarWars.com site has launched a subsection dedicated to the "Solo" movie. Check it out for all the movie-specific news, pics, and vids, at www.StarWars.com/films/Solo. It's just getting started in terms of the size of its article catalogue, but worth checking out is this gallery of hi-res promo pics.

---
Entertainment Weekly Coverage of Solo: A Star Wars Story
Following hot on the heels of the "Solo: A Star Wars Story" trailer, Entertainment Weekly magazine and website has been dialling up the hype for the movie with a magazine cover and an abundance of online content, including crisp new photos. Check them all out via the following links.
Keep an eye on Entertainment Weekly's Star Wars tag here for any additional stories and galleries that are scheduled to come out this week.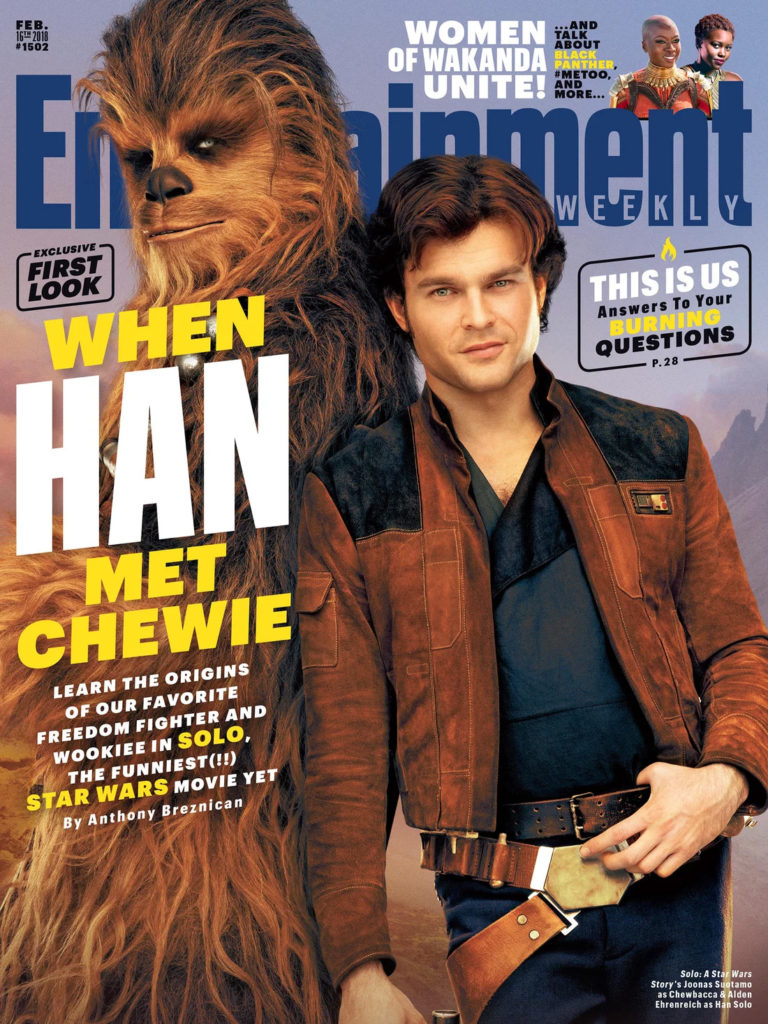 ---
The Star Wars Show
The latest episode of The Star Wars Show recaps the "Solo" trailer (of course) as well as the new movie announcement (see top of page). We get a good look at renders of the new version of the Millennium Falcon, as it will be seen in Solo: A Star Wars Story, and Lucasfilm Archivist Madlyn Burkert takes us on a tour through her workplace full of props and costumes (best job in the world?) Watch the instalment for these stories and more on the official Star Wars YouTube channel here.
---
Force For Change Solo Apparel
The charity initiate Force For Change returns to Disney Parks with new Solo: A Star Wars Story shirts for adults and children. 25% of the retail sale price of these products will be donated to UNICEF USA in support of UNICEF Kid Power. Unfortunately these garments can only be purchased in person at Disney Parks, but if you happen to be heading over in the next couple of months, check them out. More details on the StarWars.com website.
---
John Williams Conducts New Arrangement of Leia/Han Theme
John Williams continues to maintain an active and busy touring schedule that sees him conduct orchestras around the US on a regular basis. At his recent "John Williams in Concert" event (31st January), with the San Diego Symphony Orchestra, he debuted an unexpected new arrangement of "Han Solo and the Princess" theme from Star Wars. You can read a review of that performance, with additional details, on the John Williams Fan Network blog.
A recording of that new arrangement, which was also played by the Royal Scottish National Orchestra at the Glasgow Royal Concert Hall in Scotland during the last week (conducted by Richard Kaufman), can be watched/listened to on YouTube (credit: Greg Hughes).