KFC Star Wars Special Edition Promotion, 1997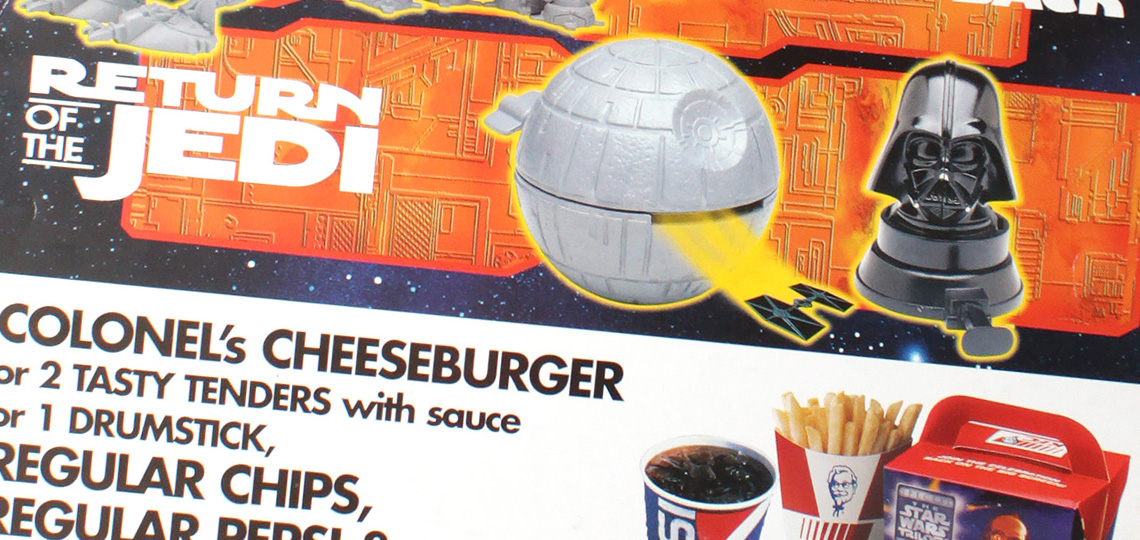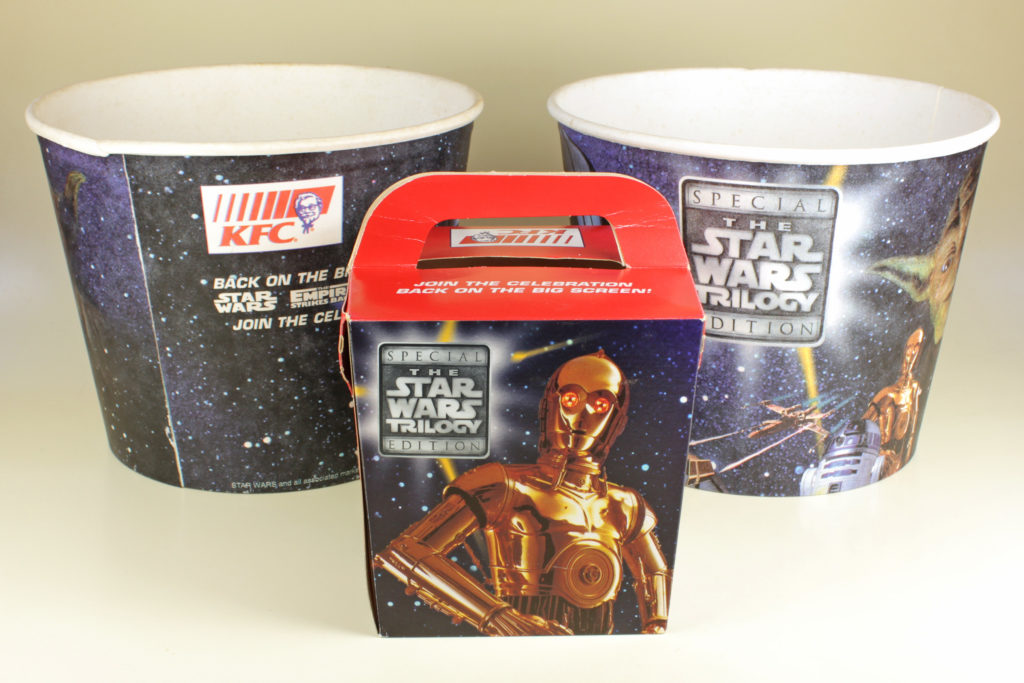 Historically, each of the larger fast food franchises in New Zealand (KFC, Pizza Hut, Burger King and McDonalds) have had their turn running with the Star Wars license. For the period between and including the Original Trilogy Special Editions, and Episode 1, KFC/Pizza Hut and Pepsi were the flag-bearers for the Star Wars universe.

In 1997, at KFC outlets in New Zealand (and Australia), you could, for $4.25, purchase a "kids meal" that included one of six Star Wars action toys! (And some food items, if that's what you happened to be after). The collectibles included a Death Star tower with X-wing and TIE-fighter, a stomping AT-ST, a TIE-firing Death Star, an AT-AT walker with opening side-panel, a jawa sandcrawler with tiny R2-D2, and a spinning "reveal" Darth Vader/Anakin Skywalker head. There was some indication on the advertising posters that there were two toys from each of the three Original Trilogy movies, although the Death Star launcher toy assigned to the Return of the Jedi logo resembles an A New Hope DS-1 orbital battlestation rather than the work-in-progress Episode VI version. None of the toys are in scale to each other, but between them, for the price and size, they have some good detailing and/or interesting features. These six toys are reasonably easy to come by on the secondary market. Also considered collectible are the boxes, chicken buckets, and posters/advertising banners that formed part of the comprehensive promotion.
KFC Star Wars Special Edition Gallery