KFC 'The Phantom Menace' Promotion – 1999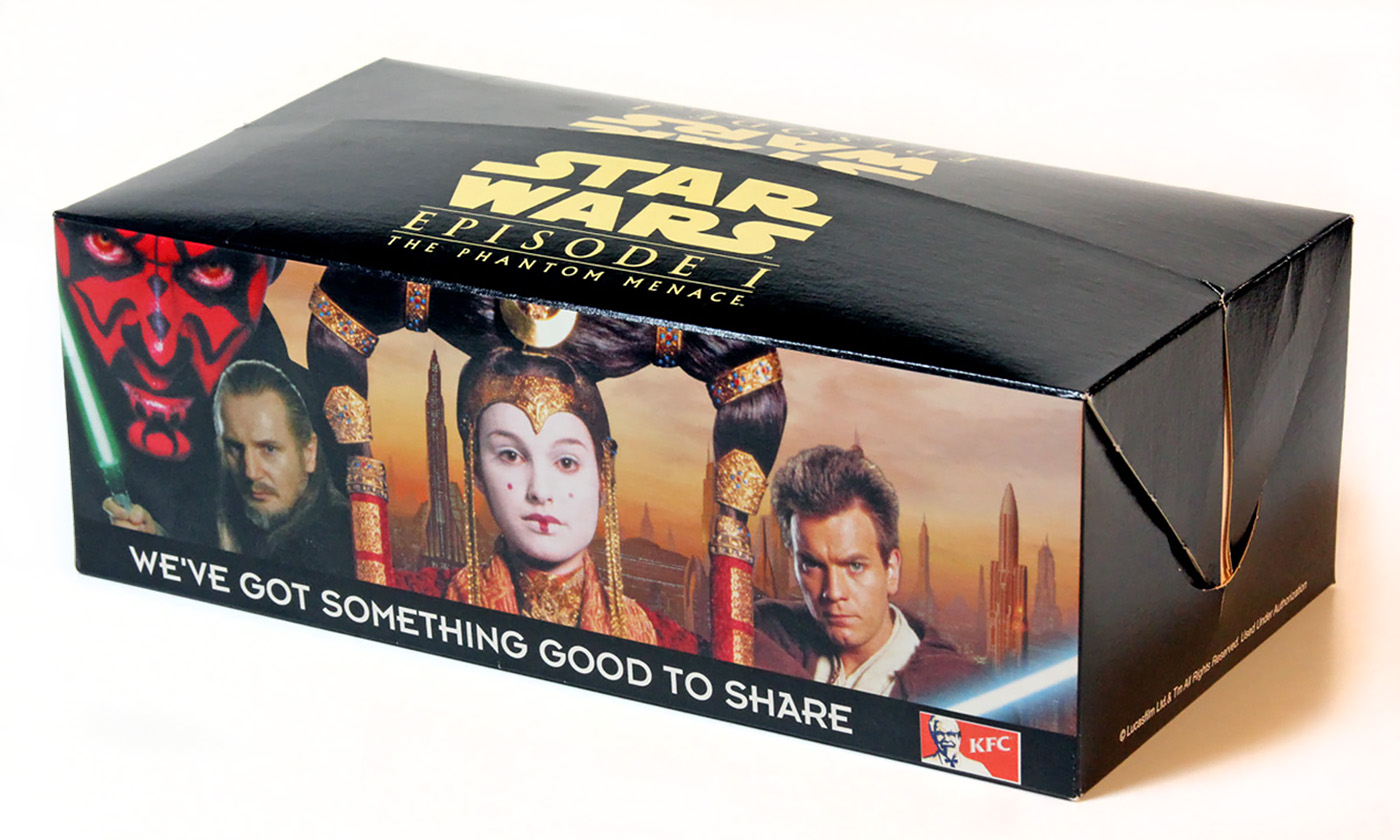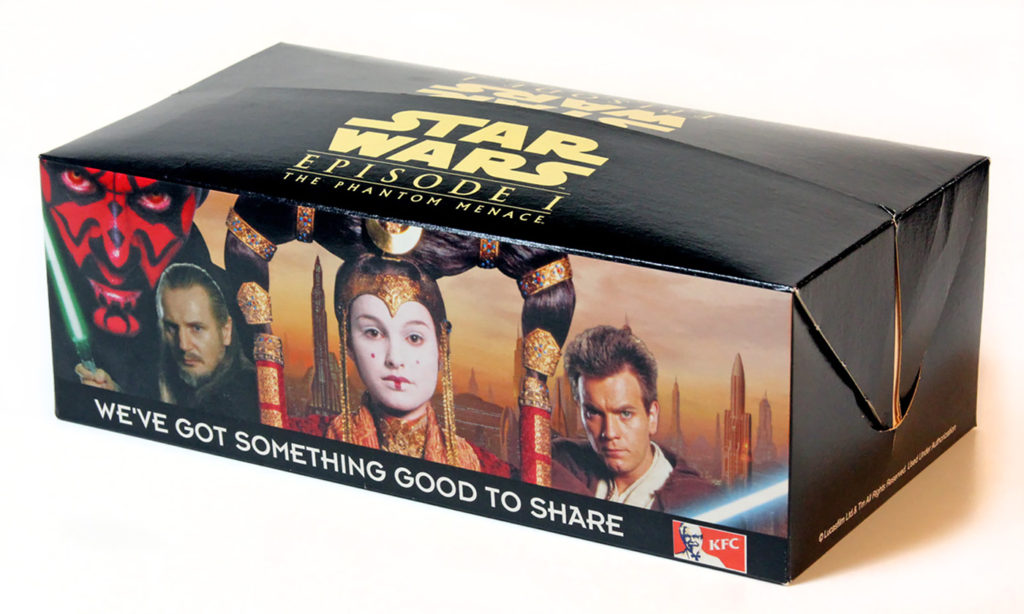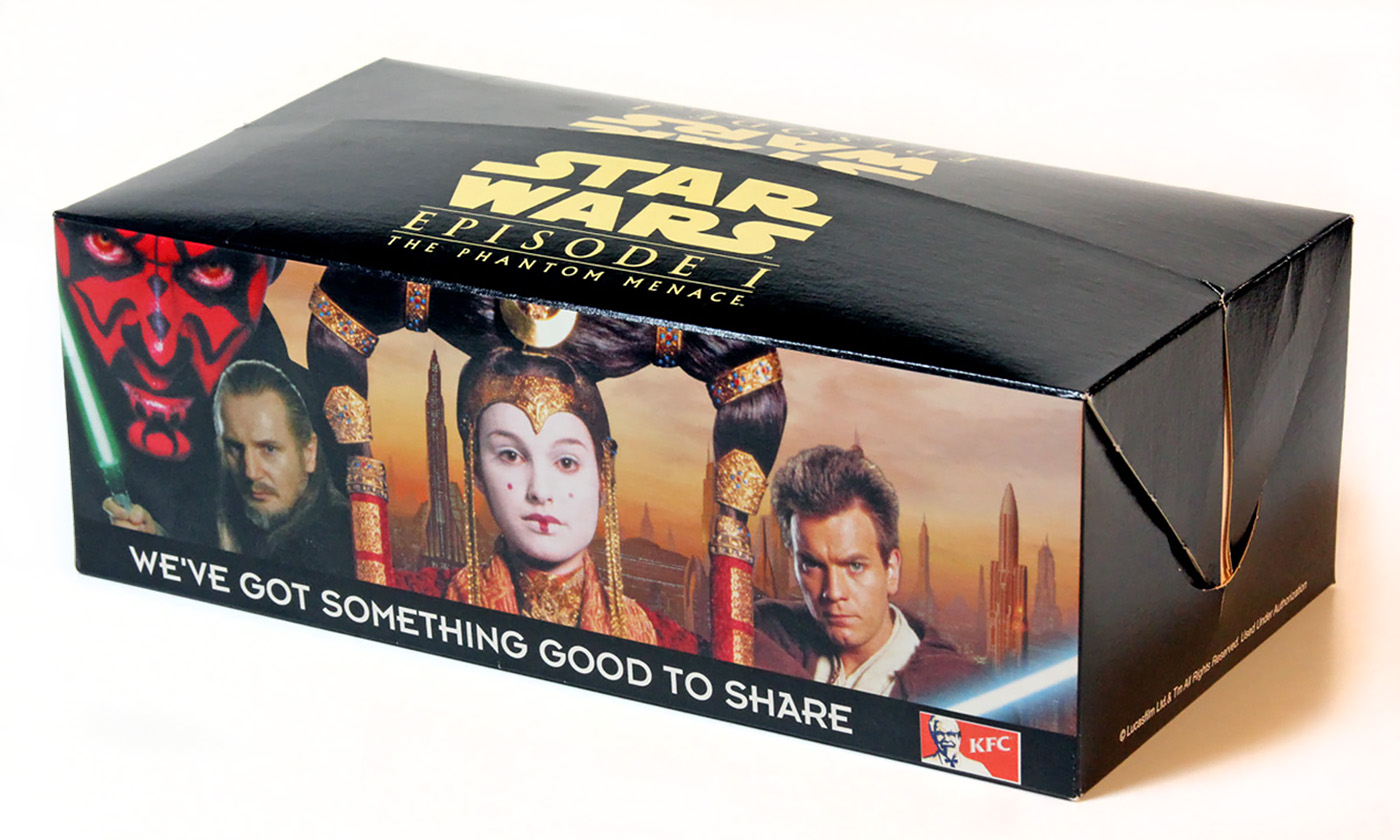 The eating establishments of the Restaurant Brands corporation, KFC and Pizza Hut, have run a number of Star Wars promotions over the last decade-and-a-half. In 1999 KFC joined in to the Star Wars excitement with The Phantom Menace collectible toys, trading cards, and food packaging. During that same time-frame, Pizza Hut also ran an Episode One advertising operation, and in fact the two brands ran a shared competition with prizes of life-sized Darth Maul, Yoda, and Jar Jar Binks statues. Many of the respective stores had such statues (sometimes referred to as "Pepsi" statues, because they were used in the promotion of that company internationally – at the time, Restaurant Brands was owned by PepsiCo Inc) which have since made their way in to the hands of collectors, in addition to the ones specifically distributed as prizes. The provided collectible toys included a rip-cord powered Darth Maul Sith Speeder, a "Gungan Sub Squirter", collapsible Pit Droid, Naboo Speeder, pop-up Watto, and an air-powered Queen Amidala Royal Starship.
There were two key sets of collectible items rationed out with the purchase of KFC meals: 6 action toys (a subset of those available in North America through a joint KFC/Pizza Hut/Taco Bell promotion), and 10 character cards (also available in Australia). The trading cards featured bright orange and yellow-coloured gradients in their design, tying in to the palette of some of the offered takeaway meal packaging, and each included a succinct biography of their respective character on the flip-side.
---
---
---
The KFC 'The Phantom Menace' Promotion yielded many collectibles and associated ephemera – it's interesting that they range from some of the smallest collectibles available (trading cards) to some of the biggest (life-size character statues), with many in between. Most of these items are still readily available on the secondary market from time to time. Even the Darth Maul statue shows up occasionally, should you want one standing near your front door to greet unsuspecting guests on their arrival.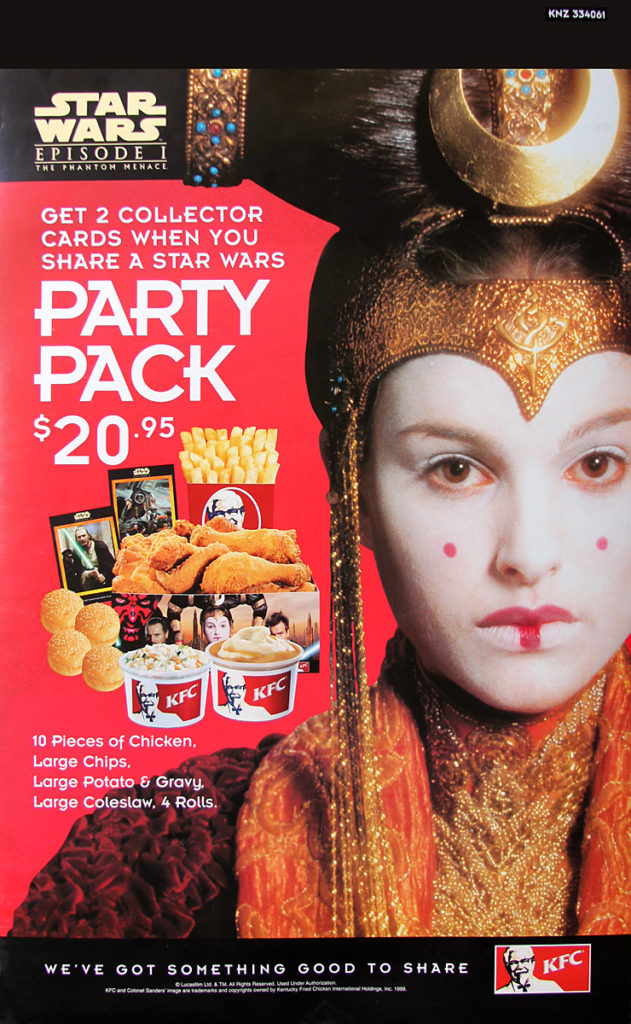 With thanks to Michael Lee and Centuri Chan for additional photos.