NZ Festival – Star Wars In Concert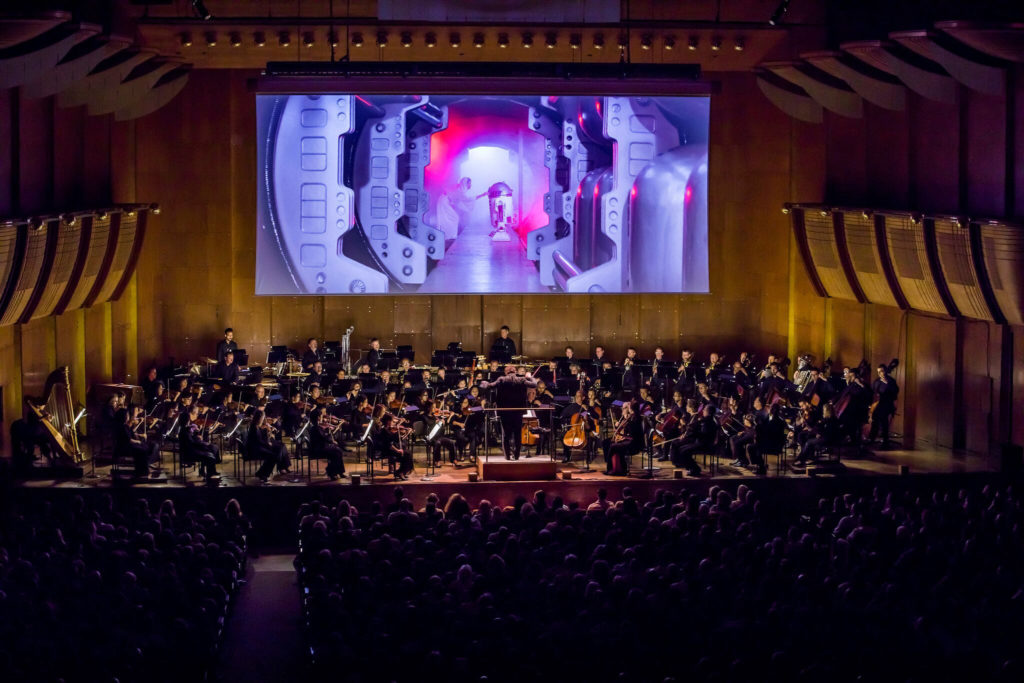 Star Wars: A New Hope will screen next March with its soundtrack performed live by the New Zealand Symphony Orchestra. We mentioned this event a few weeks back when it first hit the NZ Festival website – the following is a new press release with all of the up-to-date information available.
Symphonic surprise in store for Star Wars fans at 2018 New Zealand Festival.

"It's not that often the hall resounds with joyous noise the way it did when the New York Philharmonic launched the Star Wars Film Concert Series with a screening of the original Star Wars … for a packed, sold-out house" – Huffington Post.

Since the release of the first Star Wars movie nearly 40 years ago, the Star Wars saga has had a significant impact on both cinema and culture, inspiring audiences around the world with its mythic storytelling, captivating characters, groundbreaking special effects and iconic musical scores by Oscar®-winning composer John Williams.

Now, in an unexpected treat for New Zealand Star Wars fans, the New Zealand Symphony Orchestra will bring the adventure and excitement of the Star Wars film franchise with two screenings of A New Hope, featuring live orchestra accompaniment, at the TSB Bank Arena in Wellington as part of the 2018 New Zealand Festival (23 February – 18 March).

New Zealand Festival Artistic Director Shelagh Magadza says she's expecting Star Wars: A New Hope In Concert to be a hit with both music and film fans at the 2018 Festival.

"The Festival is delighted to bring Star Wars fans this once-in-a-lifetime opportunity to experience the iconic score to the original Star Wars film, played by New Zealand's national orchestra. This Star Wars treat is sure to bring out the fans, who often arrive at these shows in costume, bringing a great sense of fun."

When: Sat 10 Mar, 7.00 pm and Sun 11 Mar, 1.30pm (2hrs 30mins incl. interval)
Where: TSB Bank Arena, Wellington
Tickets: From $49.00 (excluding any booking fees)
Website: festival.co.nz

Presentation licensed by Disney Concerts in association with 20th Century Fox, Lucasfilm Ltd, and Warner /Chappell Music.

© 2017 DISNEY & TM LUCASFILM LTD. ALL RIGHTS RESERVED.