Battlefront II Trailer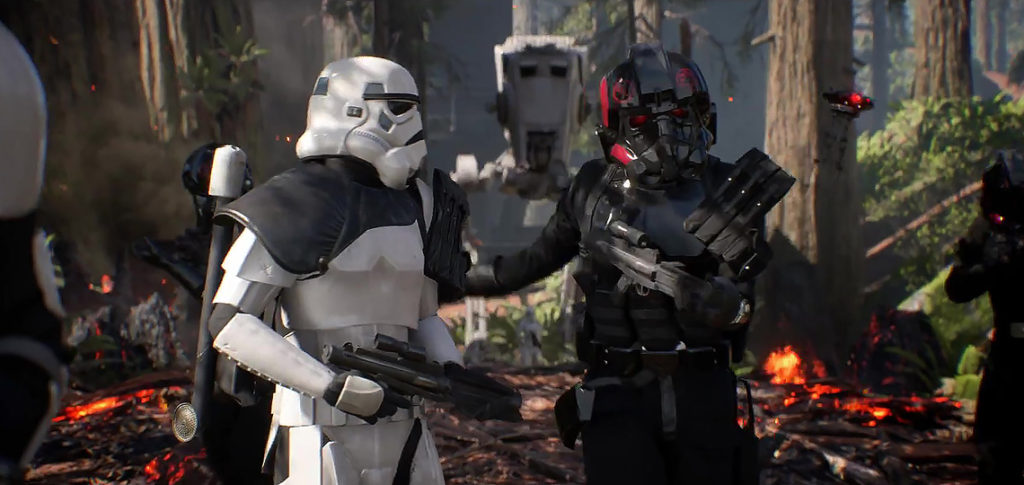 Electronic Arts (EA) officially launched a full trailer for Battlefront II yesterday at Celebration Orlando (Celebration New Digest). It features the story of Inferno Squad, and Imperial special forces group fighting on the moon of Endor at the time of the destruction of the second Death Star. Unlike its predecessor, Battlefront II will satisfy fans of the single player mode with a campaign mode that doesn't rely on queuing for groups. The full trailer is available to watch on the EA YouTube channel, and below is our screen-cap gallery to show off the wonderful detail and new Inferno Squad costume designs.
Battlefront II is slated for a November 17th release in New Zealand, and can be preordered now at Mighty Ape (PC, PS4, XBox One).
Battlefront II Trailer Screen-Cap Gallery