Celebration Orlando News Digest – 16 April 2017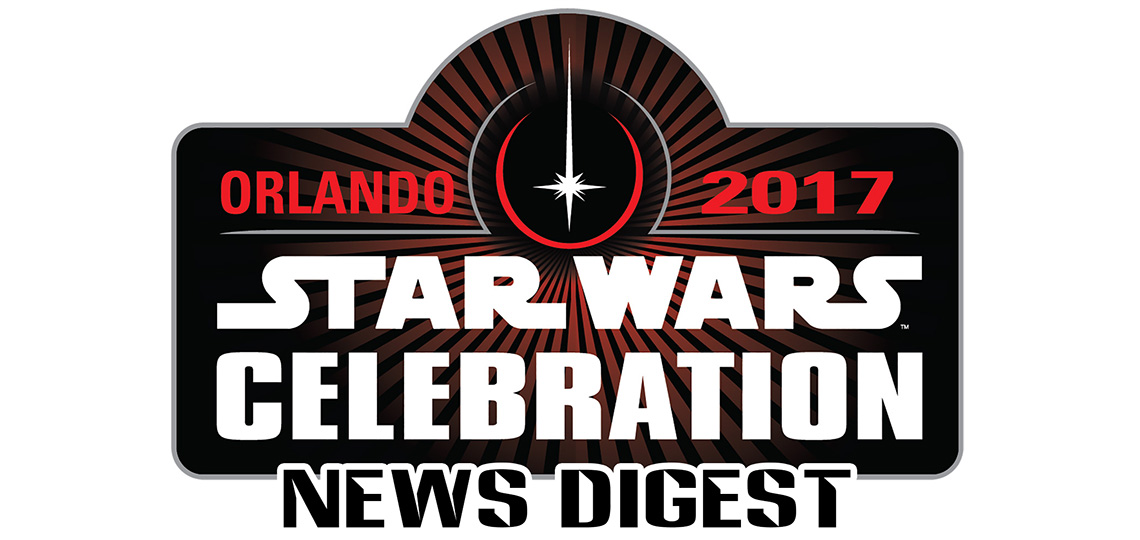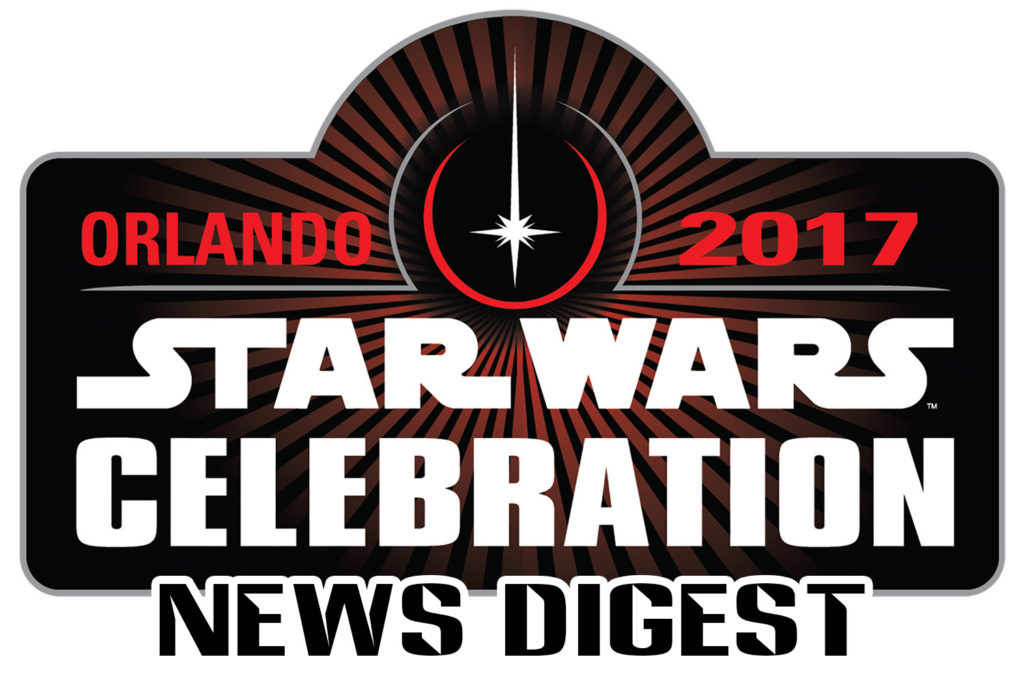 Welcome to a special edition of the SWNZ News Digest, with a round-up of the Star Wars news headlines and links revealed at, or related to, Star Wars Celebration Orlando. As always, stay tuned to the SWNZ Facebook Group for the most up-to-date kiwi fan discussions on these topics.
Battlefront II Trailer and News
Electronic Arts (EA) officially launched a full trailer for Battlefront II, the game many hope will make up for the shortcomings of its Battlefront predecessor. In particular, it will have more emphasis on a single-player story mode. The full trailer is over 2 minutes long, and features the (presumably) primary hero of the game, a female TIE pilot who is part of a special forces squad (Inferno Squad) operating on the Endor moon at the time of the destruction of the second Death Star. To tie in with the game, there will be an exclusive TBS6 Inferno Squad action figure, and a novel by Christie Golden (titled simply Battlefront II: Inferno Squad). You can watch the full trailer on the EA YouTube channel here, and read more on the EA website here.
Rebels Season 4
Dave Filoni has confirmed at his Celebration Orlando panel on the topic that season 4 of Rebels will be its last. Not revealed was exactly where it will go, and how close to Rogue One/A New Hope it will get (or extend beyond), but the trailer certainly promises a lot of excitement and drama. Watch the trailer on the official Star Wars YouTube channel here. StarWars.com also has a cool summary article from the Filoni/Hidalgo Rebels panel (I found it particularly interesting to see the Rogue One vs Rebels CG models of the Ghost) – read it here.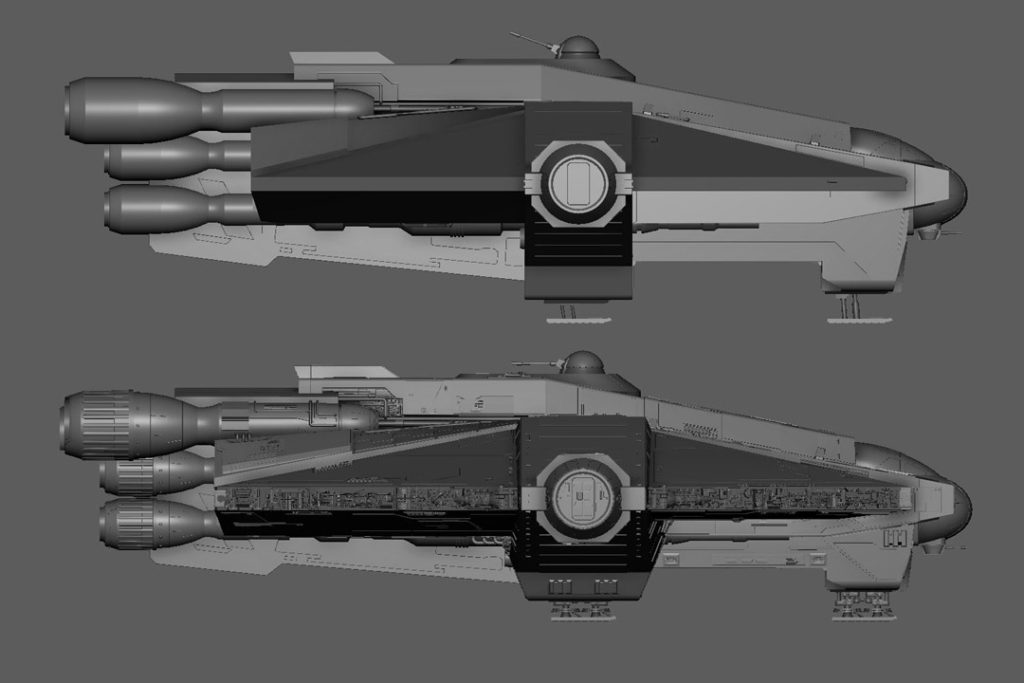 Captain Phasma Book and Comic
As part of a coordinated Journey to Star Wars: The Last Jedi publishing campaign (mirroring the Journey to The Force Awakens), Captain Phasma will star in both a four issue comic mini-series from Marvel Comics, and a novel (entitled "Phasma") authored by Delilah S. Dawson (for release at the start of September). StarWars.com has the details of the comic mini-series here, and a look at the Phasma cover and other titles in the Journey to Star Wars: The Last Jedi  (including a Princess Leia novel by Claudia Gray and a Luke Skywalker book by Ken Liu) campaign here.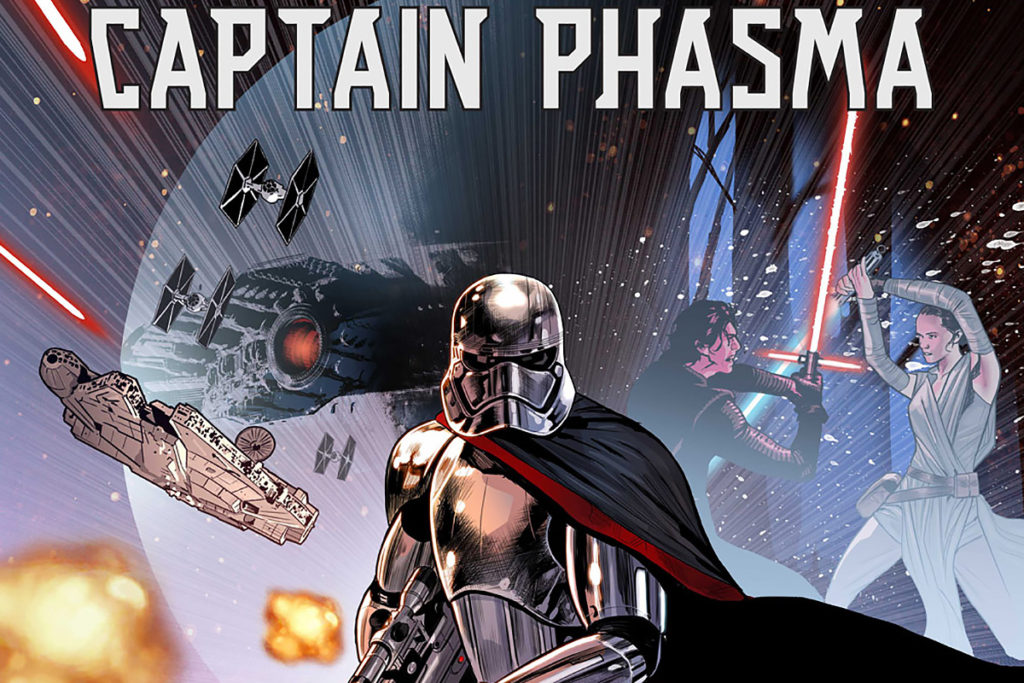 40 Years of Star Wars Panel Vid and Highlights
The Celebration event opened with a 40th anniversary panel with a mind-blowing line-up of guest (we posted a few screen caps in our last News Digest here). An archived version of the panel video is now available to watch on the Star Wars YouTube channel here, and a article covering the highlights is up on StarWars.com here.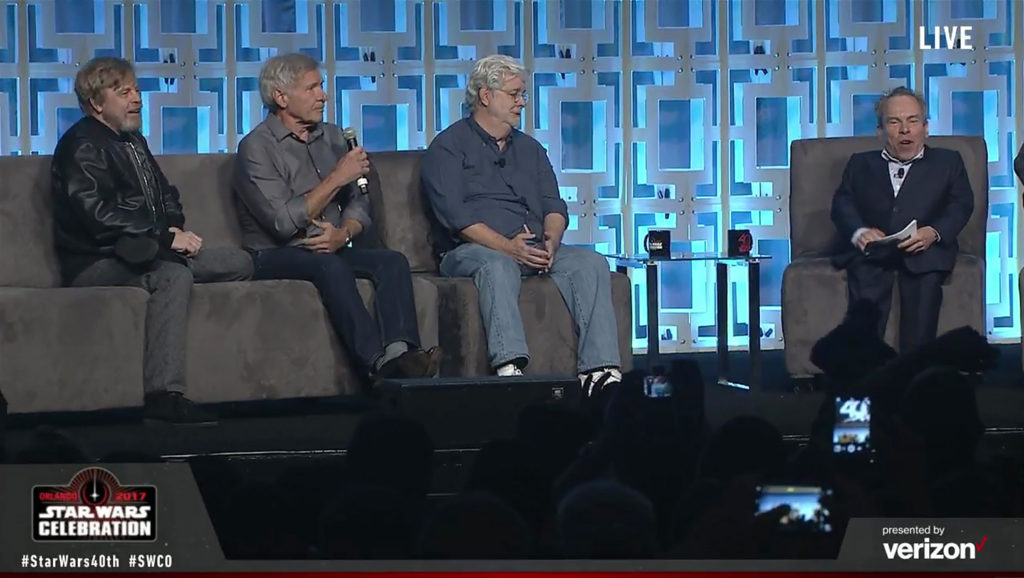 New Hallmark 'Storyteller' Christmas Ornaments
Hallmark have announced their new 'Storyteller' line of Christmas Ornaments. "Each ornament lights up and plays sound on its own, but put two or more together and they actually tell the story of Star Wars: A New Hope". Read the full announcement on StarWars.com.
Comics from IDW Publishing
Although Marvel has the license for Star Wars comics, it would seem that it is not completely exclusive. Publisher IDW announced at Celebration that it would be releasing a series of all-ages/younger reader comic books to come out later this year. The first volume will be called Star Wars Adventures, and will be part of the Journey to Star Wars: The Last Jedi publishing programme. Read more on the IDW Publishing website.
Carrie Fisher Not in Episode IX
Although earlier comments from Carrie Fisher's brother Todd implied that footage of Carrie already filmed may be used so that General Leia can appear in Star Wars Episode IX, Kathleen Kennedy has just spoken to clarify that this is not actually the case. "Sadly, Carrie will not be in nine," Kennedy said. "But we will see a lot of Carrie in eight." This information has come via HollyWoodReporter.com.