Fan Spotlight – Mike Sidious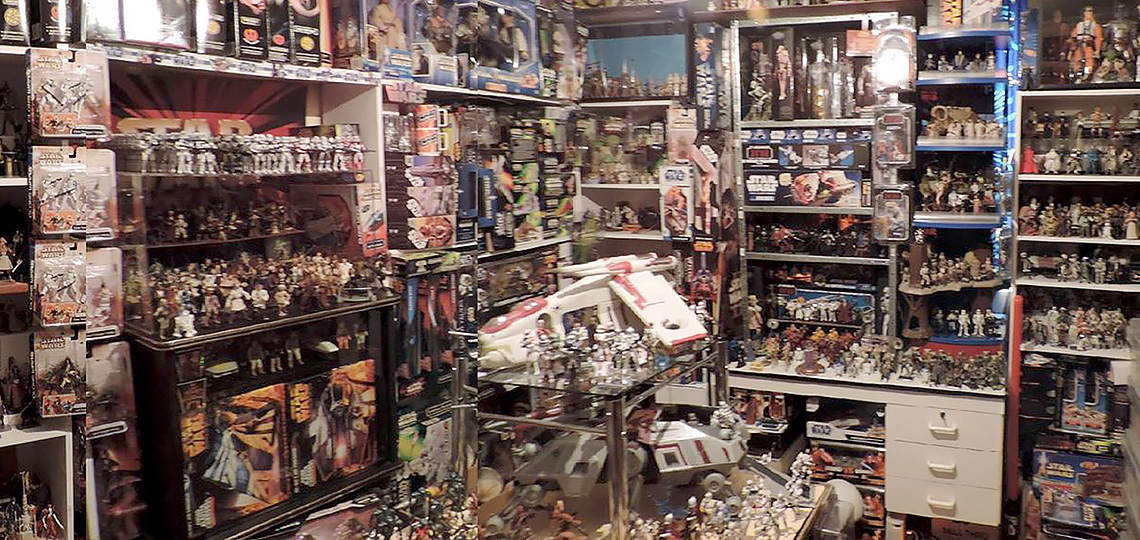 Today's Fan Spotlight article features photos of Mike Sidious' collection, emailed in from the other side of the Tasman…
G'day from across the pond.
Thought I'd share a picture of my main Star Wars room with you. This is part of what I own and have been collecting since childhood – with a slight hiatus during the dark times ('85-'92) and show no signs of slowing down. My main focus is Kenner/Hasbro with props to Hot Toys, SH Figuarts, Mayfex, Sideshow Collectables and even Jakks Pacific! My long term ambition is to be able to display my Star Wars collection, in it's entirety – in one massive room!
Star Wars fans, we want to hear your story! Send in photos of your collection or other Star Wars hobby and tell us about your fandom and passion, and we'll post it here as a Fan Spotlight article on SWNZ. Full details and instructions here.