Kellogg's Star Wars Cereal (2016/2017)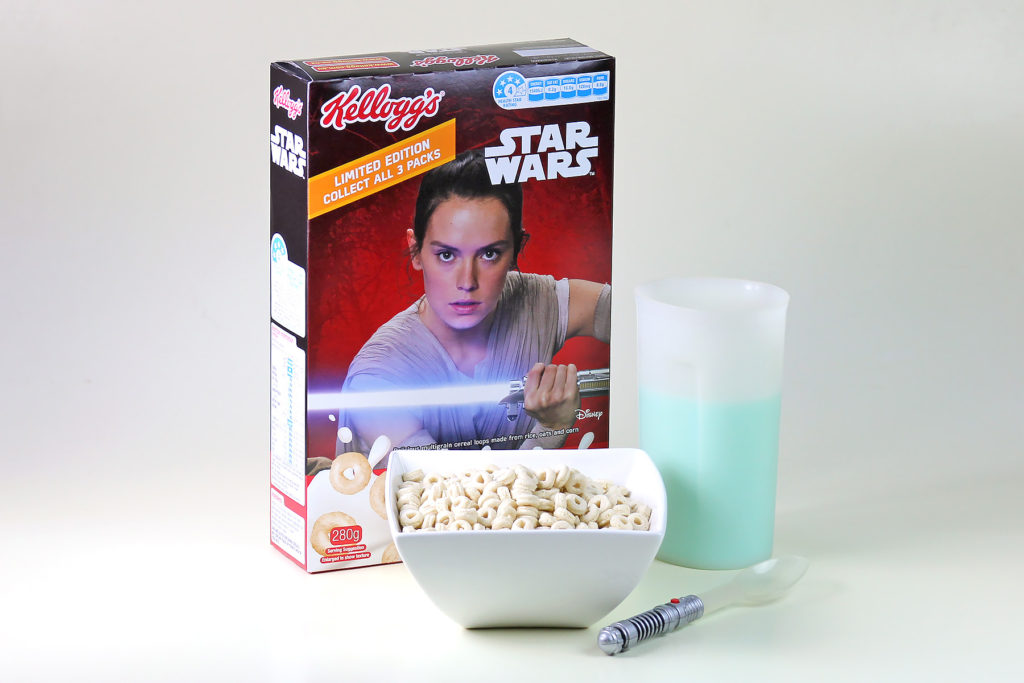 The latest Star Wars cereal to hit supermarket shelves in New Zealand comes from Kellogg's, and features 3 different boxes, with character graphics on both the front and back. Although it has been available since late December, it is still pretty sparsely distributed, and you may have to hunt around a few stores to collect a set. To date it has been confirmed at a few branches of New World supermarkets.
This is technically the second wave of Kellogg's Star Wars cereals in 2016, with the first wave hitting Countdown supermarkets in January of 2016, and enjoying much greater turnover. There seems to have been quite a lag in terms of the imagery used on each set of cereal boxes. The January 2016 set were emblazoned with Original Trilogy characters (using both OT and Prequel Trilogy graphics), while this more recent set show The Force Awakens characters on bright red backgrounds, even though it is more than a year since Episode VII came out, and we have also since enjoyed the release of Rogue One.
The three different boxes pair Rey with BB8 (front and back of packaging), the trio of heroes with Chewbacca, and Kylo Ren and stormtrooper escort with a lone First Order stormtrooper. The cereal itself is honeycomb-flavoured multigrain product, shaped as loops. The cereal seems to be a generic composition that Kellogg's uses for its licensed products, presented with different flavouring and/or shapes (other Disney/Pixar franchises have found their way on to Kellogg's cereal boxes in a similar style of campaign).