Kellogg's Star Wars Cereal (2016)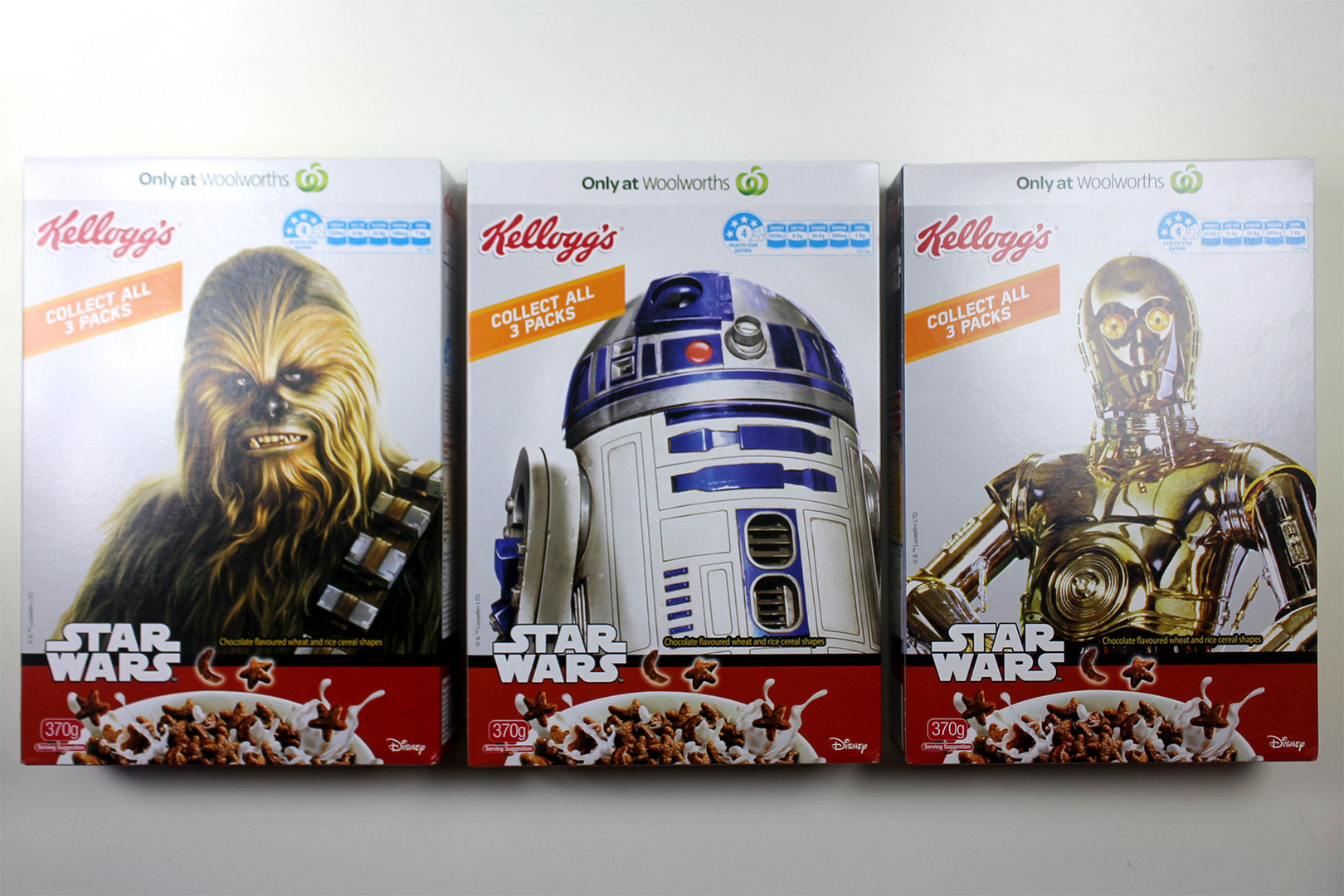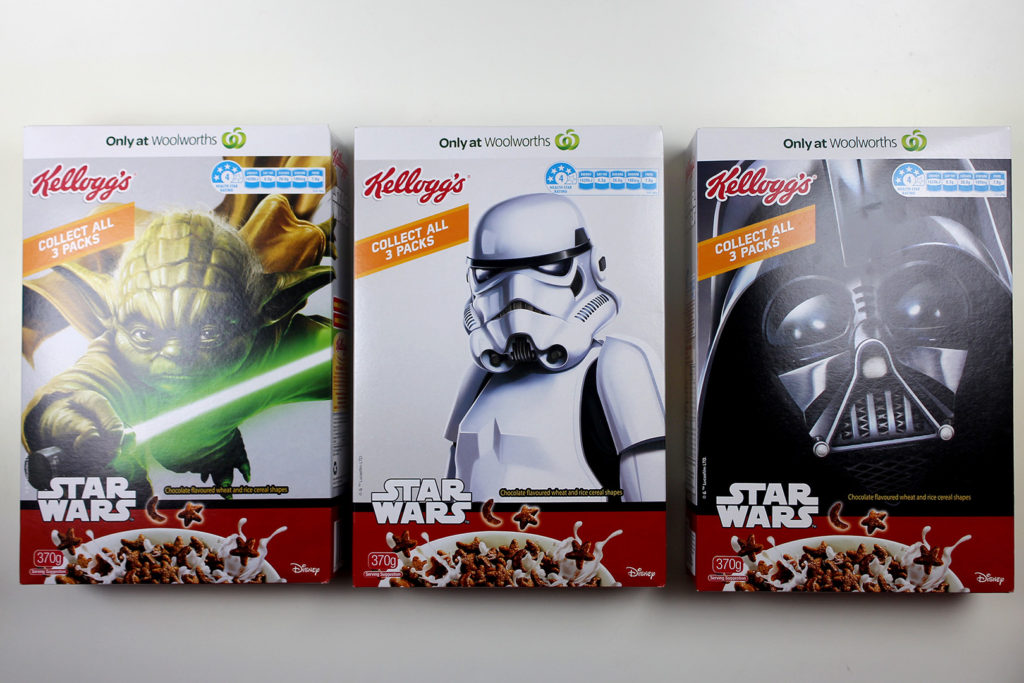 This isn't just some Star Wars graphics on an existing Kellogg's cereal product…this is an actual limited edition Star Wars cereal! In a promotion spanning both Australia and New Zealand Kellogg's present a chocolate-flavoured variation of their wheat/rice cereal shapes (also used as a Disney's "Frozen"-themed product, but with vanilla flavouring in that instance) in a series of 3 Star Wars character boxes. "Collect all 3 packs", the packaging urges. The graphics are Episode 3-era promotional images, paired on either side of the carton variations, giving us the option of choosing Darth Vader with C-3PO, Stormtrooper with R2-D2, or Yoda with Chewbacca (or just stock up and buy them all).
These 370g breakfast products hit the aisles of Countdown supermarkets in New Zealand over the past week. They were distributed through Woolworths supermarkets in Australia with an earlier release date. Locally, they featured an introductory price of $5.00…combined with the current popularity of Star Wars in general, they are vanishing from store shelves and pallet displays at a rapid pace. For those into collecting such food-related items, you could even grab a full shipping carton of five individual units…and start your day the Star Wars way for many weeks to come.