Junior Listener Magazine – 20 Dec 1980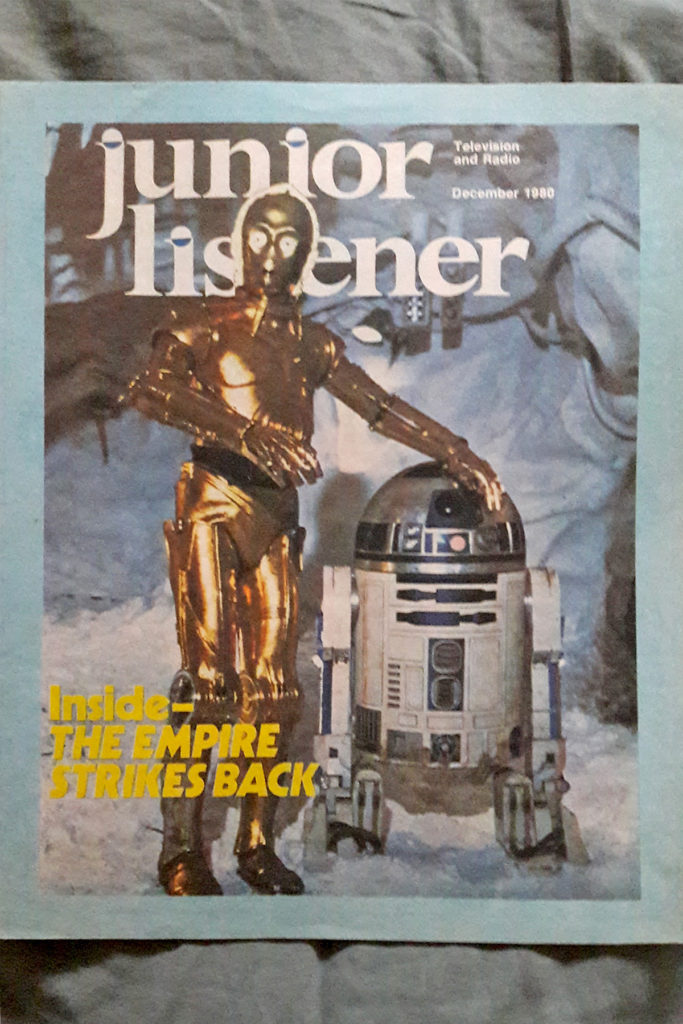 The Listener magazine, a mainstay of the periodicals shelves of NZ bookstores and corner diaries since 1939, has had issues featuring the early Star Wars films a couple of times in the Original Trilogy era. We've previously explored the December 1977 issue, which delved deep in to the world of Episode IV. In 1980, coverage of The Empire Strikes Back was to be found in the children's supplement, the December 20th issue of the Junior Listener, which came out just a couple of weeks after TESB premiered in NZ. I have fond memories of keeping hold of this magazine insert for many years, with its memorable blue-bordered cover and internal pages made up of action scenes and publicity shots – maybe other kids of the '70s and '80s will recall it with nostalgia too.
Giant walking tanks blast the rebel fortress and Han Solo, Princess Leia, Chewbacca and See Theepio barely escape with their lives. The attack is by the forces of the evil Empire. The rebels – brave warriors – are in a hideout on the ice planet Hoth. they escape in the spaceship Millennium Falcon and seek refuge in another city in the clouds.

There is probably little need to say that all this occurs in The Empire Strikes Back, the sequel to Star Wars.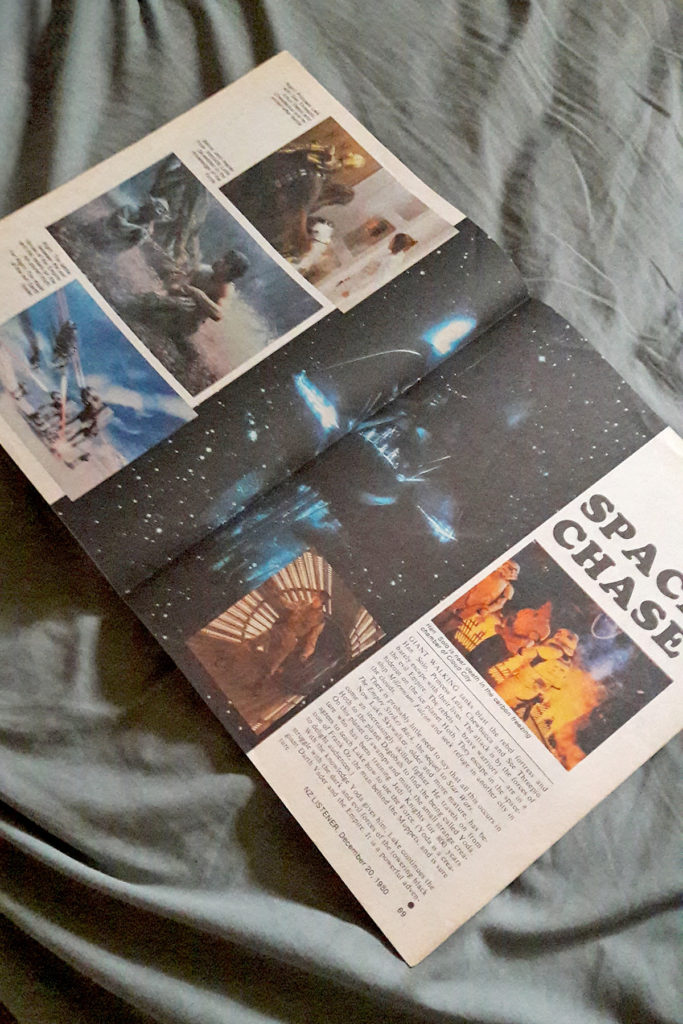 Thanks to Marty Hunt for the photo contributions.