Pizza Hut 'The Phantom Menace' Promotion – 1999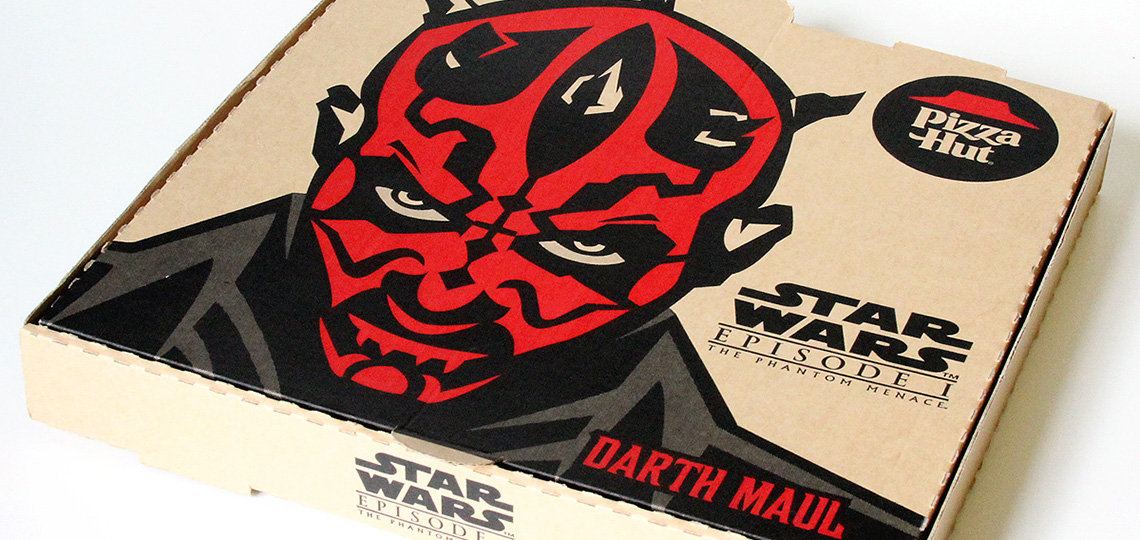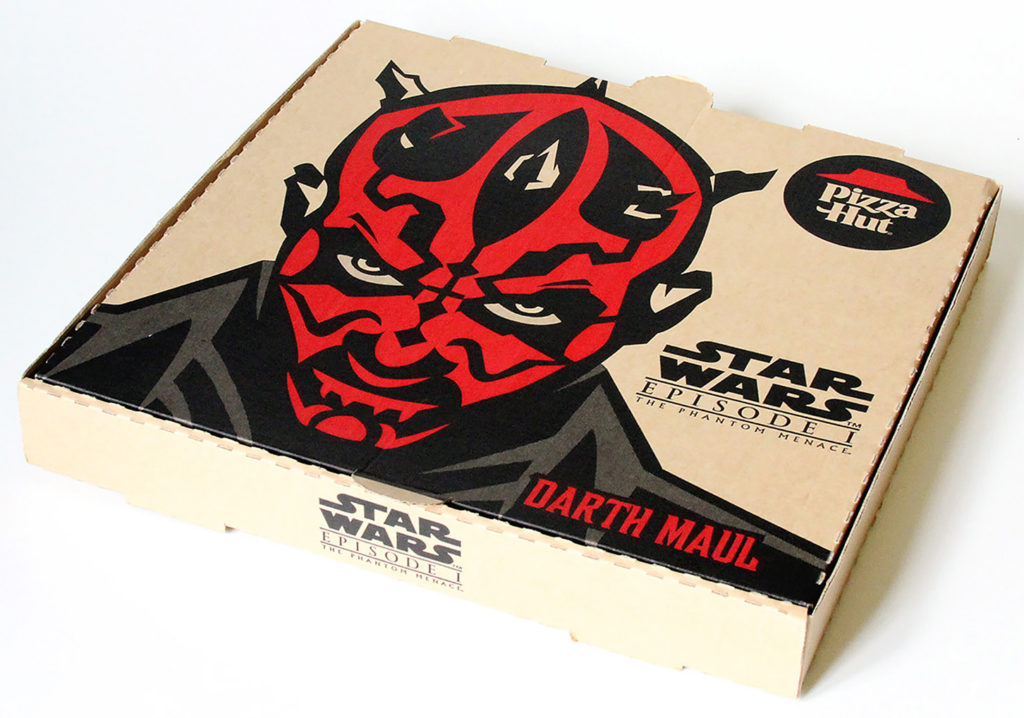 In 1999, the whole globe was abuzz with Episode 1 hype. One area that was quite saturated with Phantom Menace promotions was the fast food market. 'Restaurant Brands NZ Ltd', the New Zealand company which has operated the kiwi outlets of KFC, Pizza Hut (and, Starbucks Coffee) since 1997, was behind this, executing a fairly extensive campaign. Borrowing from collectibles and branded packaging that was also released in other countries (including Australia and the United States), a gamut of promotional items were available to local pizza consumers.
A set of four toys, unique to Australia and New Zealand, came with meal deals including the kids 'Works' meal (the all-you-can-eat buffet). The set included the self-explanatory Squishy Jar Jar, and walking (clockwork) Sebulba, an air-powered version of Anakin's podracer, and the quite nicely engineered Vader/Anakin cube. That latter premium consisted of a hollow cube with a double-sided mirror fitted diagonally. Affixed to the left-hand side of of the mirror was half of Darth Vader's head, whilst affixed to the opposite side was half of Anakin Skywalker's head (in podracing gear). This design meant that when viewed from the left, the toy would appear to contain a floating Darth Vader head, whilst when viewed from the right a floating Anakin head could instead be seen.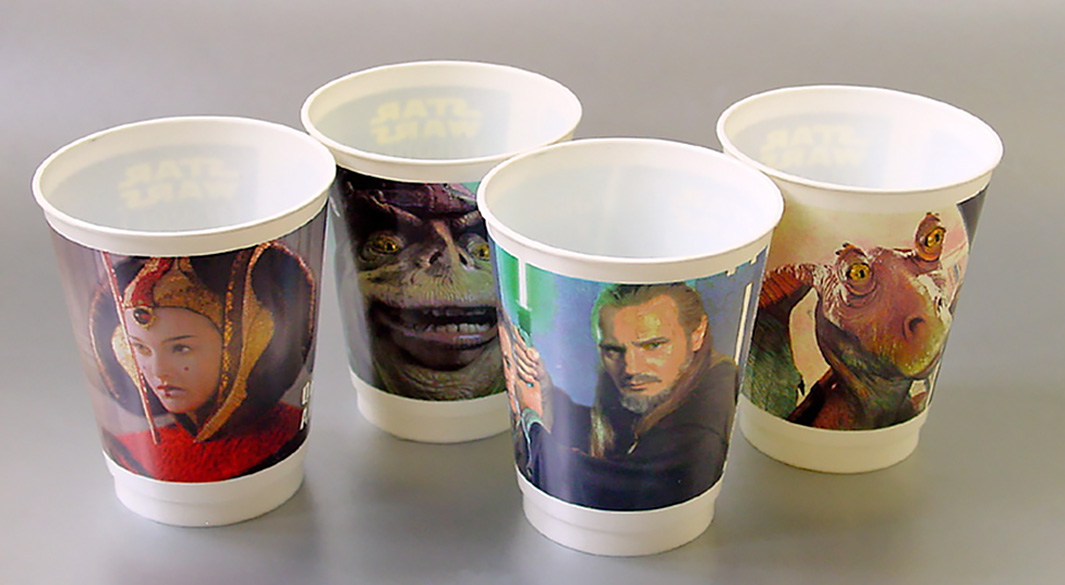 Also available with the children's 'Works' meal deals were four plastic cups with Episode 1 character images printed on them: Boss Nass, Jar Jar Binks, Jedi Knights (Anakin and Obi-Wan), and Queen Amidala. Rounding out the range of premium items were a couple of 24-piece jigsaw puzzles (again, shared across Australasia, but not available in other licensing jurisdictions), which came free with pizza orders, and a series of five pizza boxes (Darth Maul, Queen Amidala, Jar-Jar Binks, Anakin Skywalker and Qui Gon Jinn), now quite rare as they weren't kept as collectibles to the same extent as the other giveaways. These boxes seem to bear the same design as those used in North America.
Read more about the parallel promotion run at Pizza Hut's Restaurant Brand sibling, KFC, including the shared random-draw competition that had prizes of life-size Darth Maul, Yoda and Jar Jar Binks statues, here.
Join discussion on  this article in the SWNZ Message Boards.
With thanks to Archon Revuge for additional info and photo contributions
& to the SWNZ Forums community.