SWNZ 2016 T-Shirts & Merch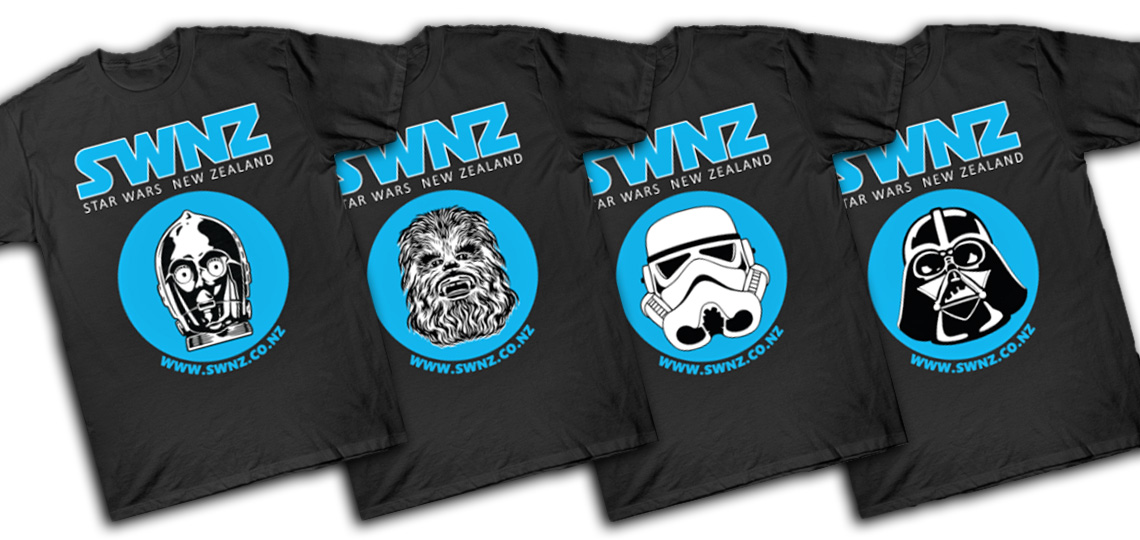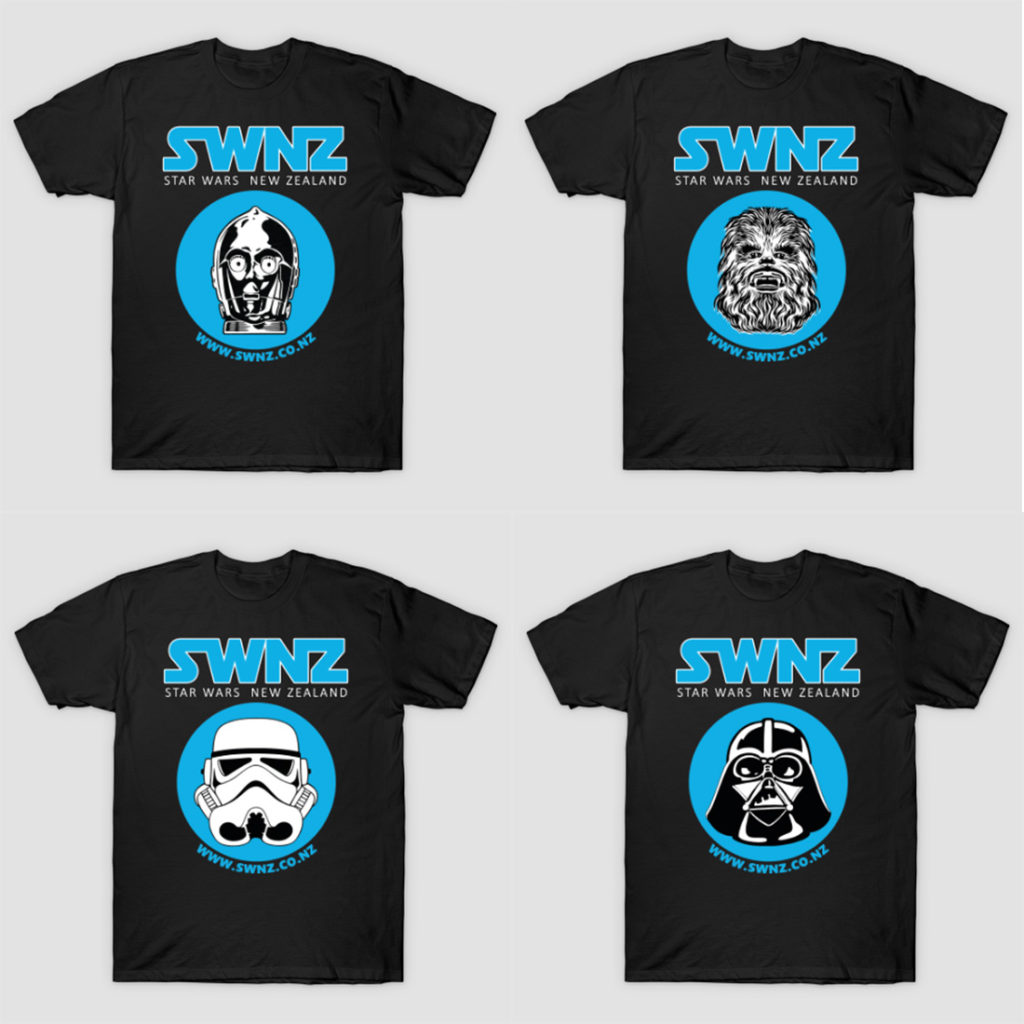 During the original trilogy era, locally made Star Wars-branded ice-blocks were made for each of the movies, coming with collectible stickers or, in the case of The Empire Strikes Back, cut-out paper masks. These classic food-related giveaways were a big deal in their day, and are associated with fond memories for Star Wars fans who were around during that golden age – it is in part this familiarity and positive connection that inspired the inclusion of the C-3PO mask graphic in the 2016 SWNZ logo re-design.
It's been over 4 years since we did our first run of SWNZ logo t-shirts… by popular demand, the new website branding has been incorporated into an apparel design (with some variants, also based on the masks described in this article) so you can show your support for Star Wars New Zealand via your wardrobe choices. The t-shirts are available through a print-on-demand service (purchasing and delivery goes entirely through their website), which means you can select alternative fabric colours and apparel styles, including women's options and a few other custom products.
Introductory pricing is currently available. Please note that prices are in US dollar.
Choose your allegiance by shopping via the following links:
All items can be viewed here.
You can discuss this topic on the SWNZ Message Boards here.