Farmers – 22 June 2016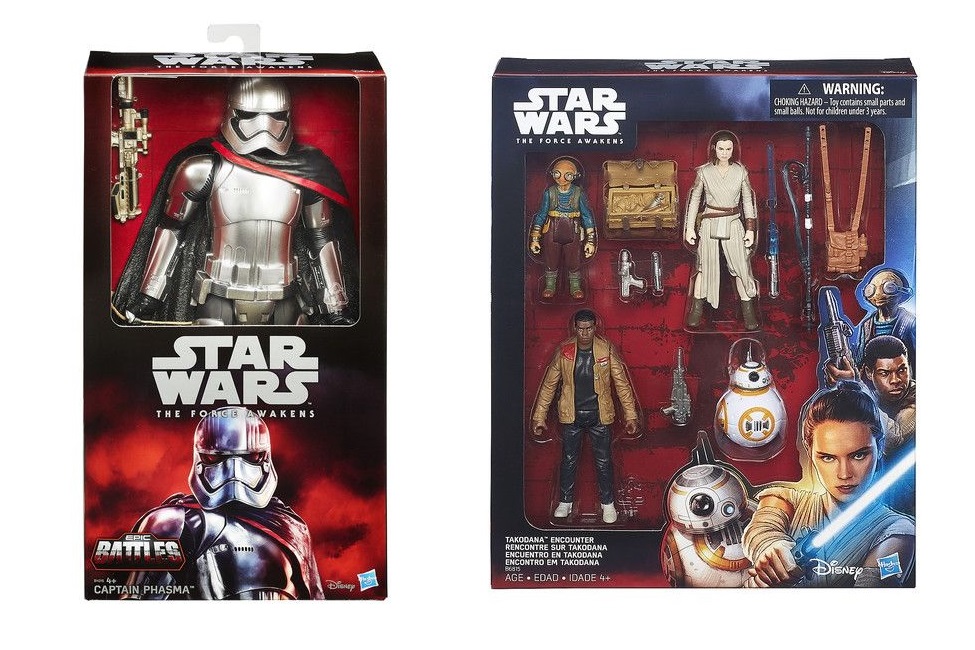 Farmers has two new arrivals in the Star Wars toy category – the 'Epic Battles' Captain Phasma 12″ figure, and the Takodana Encounter 4-pack set. The Epic Battles Captain Phasma figure is a 'Toys R Us' exclusive in the US, so it's great to see it available here in New Zealand.
While the Takodana Encounter set is already available from The Warehouse and Toyco, it's always nice to see wide local availability, so fans can shop at their preferred store – and can make use of sales! While Farmers offers online shopping and delivery, both of these new items are currently 'out of stock online', so check your local store.
Photos sourced from and belong to Farmers.