Second Wave of Legal Tender Star Wars Coins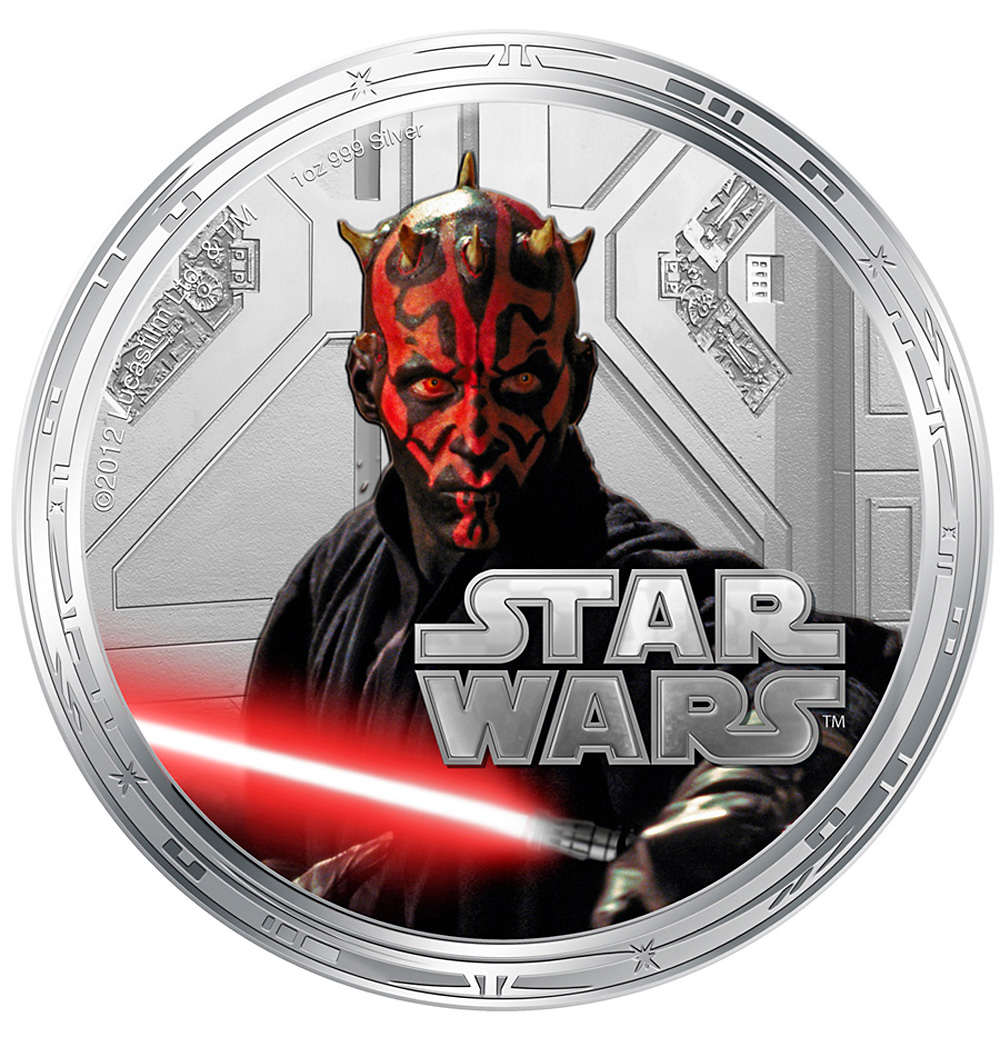 The following is a press release in from NZMint.com, describing a second set of legal tender Star Wars coins (the original set is described here):
Star Wars coin set strikes back
Just like in the movies, the sequel to the highly successful Star Wars legal tender coins is about to be released globally.
And the second series of Star Wars coins show the force is still strong.
Four new 1oz .999 silver coins from the much-loved film series have been produced and feature legendary characters Yoda, Anakin Skywalker, Queen Amidala and Darth Maul.
Official licensee, S&A Partners, have once again turned to New Zealand Mint, who is world renowned for its innovative design and packaging.
"This second series shows the breadth of strong characters in the Star Wars franchise and we think the new coins will prove just as popular as the first series. There's a passionate Star Wars and coin collector fan-base out there and we're happy to bring the two together yet again," says Steven Harris, managing partner at S&A Partners.
With global sales of more than 6,000 sets, the first Star Wars series represents the most successful New Zealand Mint coin collection ever produced. "We searched deep inside ourselves when thinking about this new Star Wars series and decided the teachings of Master Yoda should be our guide. Do or do not, there is no try," says New Zealand Mint chief executive Simon Harding.
New Zealand Mint is producing 7,500 sets featuring all four coins presented in a unique Darth Vader or Millennium Falcon display case. Each set includes an individually numbered certificate of authenticity. The obverse of the coins features the effigy of Queen Elizabeth II and are legal tender of Niue. Coins will also be available for purchase through several international coin distributors. Star Wars devotees can get their coin fix in September for NZ$499 from:
– the New Zealand Mint website: www.newzealandmint.com/starwars
– New Zealand Mint, PO Box 9260, Newmarket, Auckland 1149, New Zealand or
– by email: sales@newzealandmint.com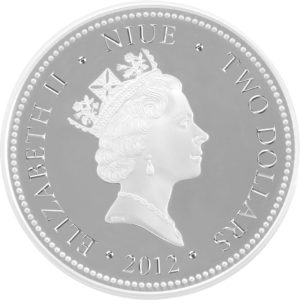 About the Coins:
The second release includes a 4 x 1oz Silver coin set available in either the Darth Vader case or the Millennium Falcon case. Open the Darth Vader case and hear the authentic sound effects of Darth Vader breathing, or open the Millennium Falcon case and hear the authentic sound effects of the ship's iconic, "Jump to light speed".
The coins feature legendary characters Yoda, Anakin Skywalker, Queen Amidala and Darth Maul.
Discuss this topic in the SWNZ Message Boards.