The Padawan Menace Director, David Scott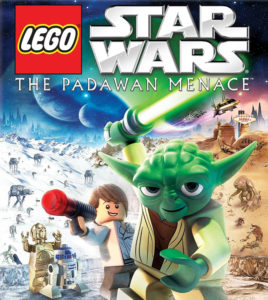 The NZ Connection section of SWNZ pays tribute to New Zealanders who have been involved in the movies or other media that make up the Star Wars timeline. The contribution of kiwi David Scott was recently bought to my attention (thanks Andy C)…
The intersection of the Star Wars and Lego franchises has resulted in a gamut of very well-received Lego sets, figures, and even comics. This popularity led to the creation of 'Lego Star Wars: The Padawan Menace', a short (22 minute) animated feature originally screened on Cartoon Network in 2011, and now available on DVD and Blu-Ray. The kiwi connection to this entertaining little (non-canon) tale from the Star Wars universe is that it was directed by New Zealander David Scott.
David was born in Lower Hutt, and his resume includes working with Weta Digital as a previsualisation artist on the Lord of the Rings trilogy. His skills and contribution to The Padawan Menace extend beyond his directorship of that title – he also voiced a number of the characters, including Obi-Wan Kenobi, Anakin Skywalker, and Lobot!
At the time of writing, The Phantom Menace is available through a couple of SWNZ affiliates: Blu-Ray (MightyApe), DVD (MightyApe), paperback tie-in (Fishpond).
Related link: David Scott on IMDB.com
Related link: 'The Padawan Menace' on IMDB.com