NZ Mint Star Wars Coins Shipping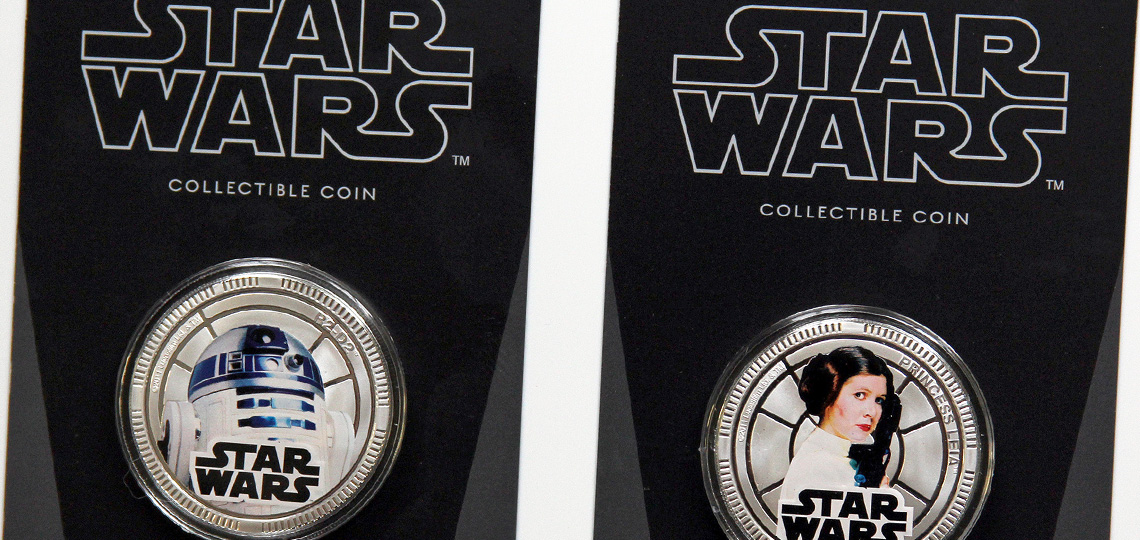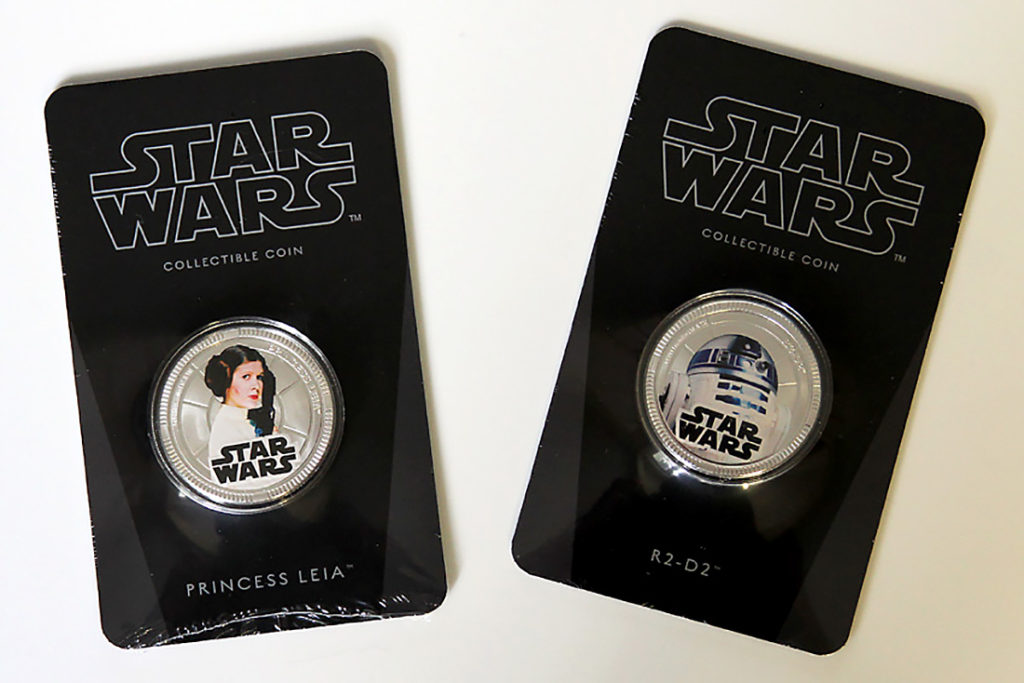 Back in August we covered the press release from NZ Mint about the legal tender Star Wars coins being produced for Niue. They are now starting to be distributed and, because they are made locally, we've got a couple in hand and are able to share photos.
Close inspection reveals a few aspects not immediately evident in the early promotional images. The coins ship shrink-wrapped to a cardboard backer. The backing cards are specific to the character on the coin, with a brief bio listed along with the descriptive details of the coin (weight, size, uncirculated condition etc) and an edition number (out of the 50,000 issued per design). The feature face of the coin portrays an original trilogy hero or villain in full colour – the character sculpt is actually recessed and subtly embossed (more noticable with some characters than others). The obverse side of the coin exhibits Raphael Maklouf's portrait of the Queen Elizabeth II – familiar to kiwis as it is the same sculpt seen on New Zealand currency and that of other commonwealth nations.
The full specifications of these particular coins are as follows:
– Edge Milled
– Denomination $1
– Country of Issue Niue
– Year of Issue 2011
– Mintage 50,000
– Metal Silver-plated / CuZn
– Finish Brilliant Uncirculated
– Weight 26g
– Diameter 40mm
On a side note (via Wikipedia), it is interesting that Niue, being a dependent territory of New Zealand, actually uses the New Zealand dollar rather than its own specific currency. Its tactic of issuing Niue-legal coins for the collector market, such as these Star Wars versions, is for the sake of earning funds (but there are also circulated Niuean coins, minted to the same size, coloration, and relative weight as the corresponding NZ coins but with a different metallic composition and country-specific images on the reverse side).
New Zealand Mint also offers sets of 1oz solid Silver coins – full details are listed in the earlier article, NZ Mint to Issue Legal Tender Star Wars Coins.
Discuss this topic in the SWNZ Message Boards.