Book Launch – The Star Wars Vault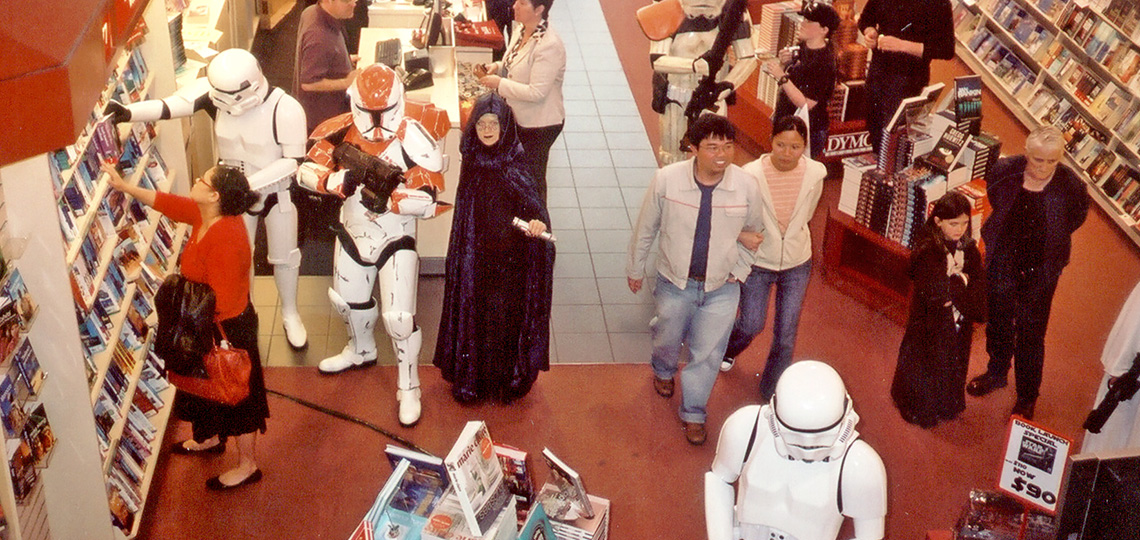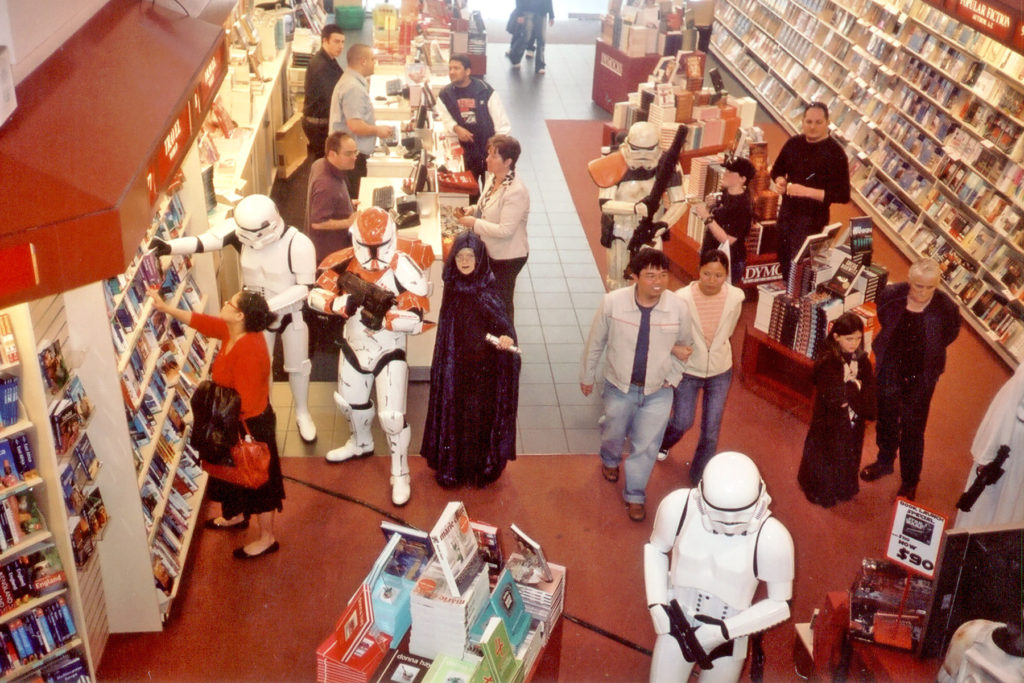 As a follow-up of sort to the Kevin J Anderson Book Signing in Auckland, Dymocks on Queen Street hosted the Launch of 'The Star Wars Vault: Thirty Years of Treasures from the Lucasfilm Archives' yesterday (Saturday 6th October).
Created to celebrate 30 years since the release of the original 'Star Wars' Movie Episode IV: A New Hope, this comprehensive box set book contains hundreds of photos and artwork images, rare and never before published memorabilia, including reproductions of Lucas' own handwritten script pages, flip through catalogues, posters, T-shirt transfers stickers, blueprints, production notes, animation cells, 2 audio CD's featuring over 2 hours of vintage radio ads, original cast interviews, excerpts from the NPR Star Wars radio drama, George Lucas commentary and much more! (Stay tuned to SWNZ for a look inside, coming within the next couple of days).
To launch this exquisite piece of Star Wars memorabilia, Simon & Schuster Publishers together with Harper Collins New Zealand and the New Zealand 501st Garrison: 'Outpost 42' arranged to have various Star Wars characters attend the book launch and celebration. And there was cake too! Exceptional weather meant that the Imperials (and accompanying freedom fighters) trooped both indoors and out, allowing for great photos of the costumers as a group, and with keen members of the public.
Full details about the book are available on the HarperCollins website. This book can also be purchased through FishPond.co.nz.