Kevin J Anderson Book Signings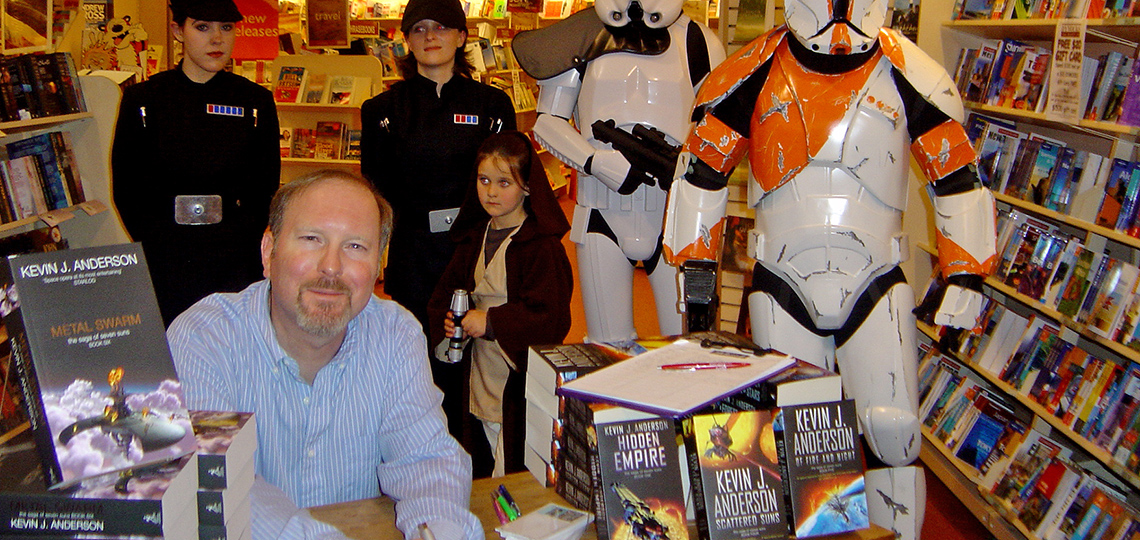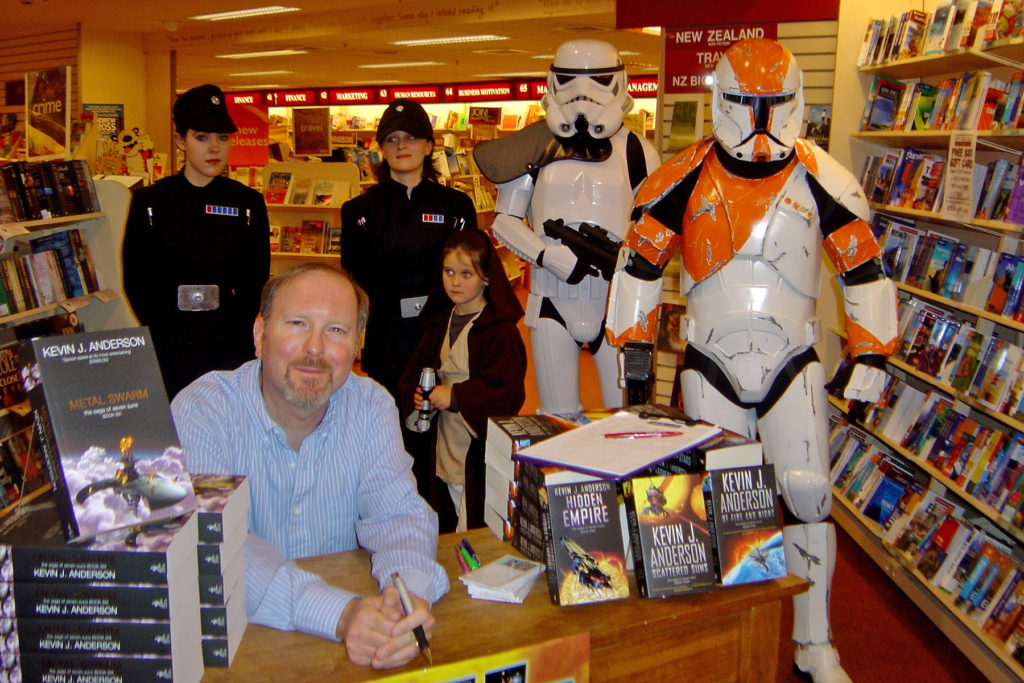 Kevin J Anderson's brief but busy book signing tour of New Zealand wrapped up yesterday, and the Star Wars author has already departed to Australia to make an appearance at a writers festival there. Kevin's tour in New Zealand was organised by HarperCollins Publishers, and consisted of book signing functions in Christchurch (at Scorpio Books, on Sunday 9th September) and Auckand (at Dymocks Bookseller, on Tuesday 11th September). The events were after-hours, RSVP-only affairs, adding to the literary ambience of the venues. Supported by local 501st Legion members (Kevin is an honorary member of that international Star Wars costuming group), the popular author regaled the enthusiastic crowd with the story of his writing career, before taking questions from the audience, and signing his way through a veritable pile of science-fiction bestsellers.
Kevin J Anderson has sold over 20 million books in 30 languages worldwide and has won or been nominated for numerous prestigious awards, including the Nebula Award, Bram Stoker Award, the SFX Reader's Choice Award, the American Physics Society's Forum Award, and New York Times Notable Book.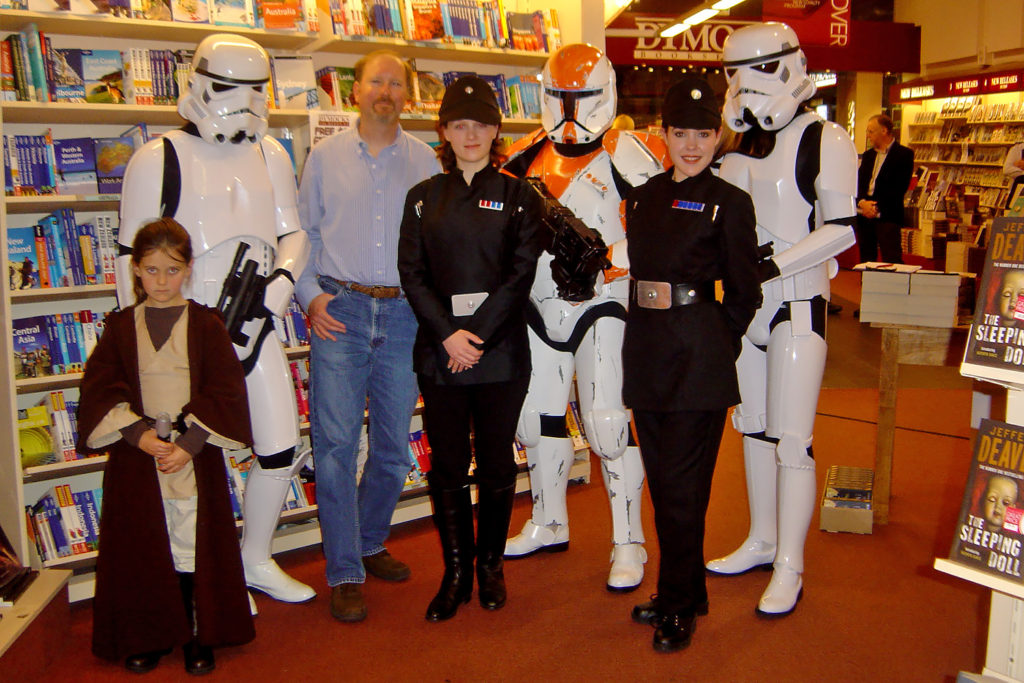 Kevin is also the author of more than 90 novels including X-Files and Star Wars ('Darksaber', the 'Jedi Academy' trilogy, the 'Young Jedi Knight' series with wife Rebecca Moesta, and editor of 'Tales from the Mos Eisley Cantina', 'Tales from Jabba's Palace', + 'Tales of the Bounty Hunters') books and eight Dune prequels and sequels, which he co-wrote with Brian Herbert. Kevin's latest work is 'Metal Swarm' which is the sixth momentous novel in the bestselling 'Saga of Seven Suns' series.